You are reading 1 of 2 free-access articles allowed for 30 days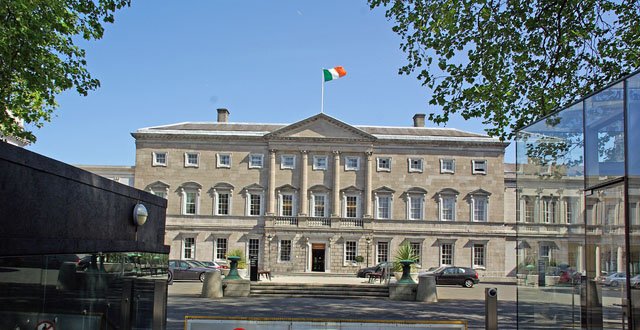 The Government had devolved the running of the health service to the HSE, said the Independent TD.
Dr Harty, Chair of the Oireachtas Committee on Health and a member of the Oireachtas Committee on the Future of Healthcare, said it had become obvious in these committees that there was a "greyness" in where the responsibilities rested. He said the Department had "lost control in relation to governance".
This 'greyness' has been no more apparent than in Parliamentary Questions (PQs) that are routinely directed by the Minister for Health of the day to the HSE for direct response to TDs. Of course, there are practicalities to this approach, particularly when the query involves a specific local service matter. But it is also a convenient means of politicians keeping the travails of the health service at arm's length and a prime indicator of the 'greyness' to which Dr Harty alluded.
It also remains a matter of some confusion that, following the release of certain HSE reports, the Department of Health is prepared to issue comment (proactively or on request), while on others, it keeps stumm.
In the recent Dáil debate on the Future of Healthcare report, Fianna Fáil TD John McGuinness said that amid the change management necessary for health service reform, some simple matters also needed to be addressed. "I would look at the parliamentary questions put to the Minister for Health every day, and at the number of them that deal with single patients and the desire to get services for them and to bring about better outcomes. There are hundreds of such questions every single day, but what do we get? The Minister answers the questions by stating, 'if you do not hear from the HSE within 15 days, give us a shout'."
Deputy McGuinness said one does not hear from the HSE within 15 days and "one may as well be shouting in the middle of Croke Park, because nothing happens". He said that, as a result, people have lost faith in their politicians, in the ability to change the system and the ability to get the services when and where they are needed. "The Minister must stop this. I would like to see him take full charge of the parliamentary questions system in this House."
The issue of accountability dominates the Future of Healthcare report, which underlines that the Minister has ultimate responsibility for the health service. Minister Simon Harris has said very little of substance on the report, though he has signalled his intention to re-establish a HSE board, which was called for in the report.
Another good immediate measure would be adopting greater responsibility for PQs, should Minister Harris feel so inclined.