You are reading 1 of 2 free-access articles allowed for 30 days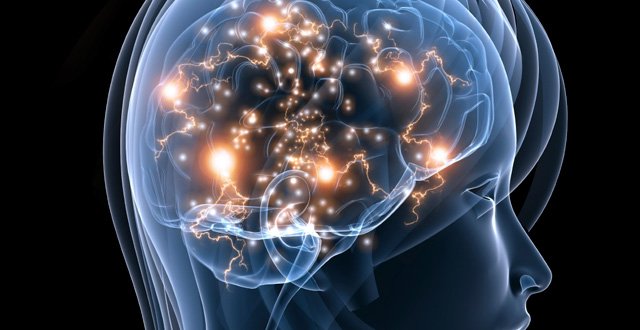 The ancient practice of meditation began in the 1960s. At least that how it seemed when I was a Belfast 1970s student, often achieving transcendence by listening to Tangerine Dream's Electronic Meditation (1970) while sprawled on the sofa, savouring an Embassy Regal. It only took me decades to learn that if I'd found out the true meaning of meditation, I would have discovered that my interpretation of it was what my father called — correctly — "loafing about".
But it wasn't just dopes like me who mangled meditation; as Francis Wheen observes in his How Mumbo-Jumbo Conquered The World (2004), individuals such as Deepak Chopra (MD) usurped it in a bid to fuse mysticism and money-making, sharing, for example, "his Hallmark-card ruminations — 'Everything I do is a divine moment of the eternal' — " with the impressionable.
Thankfully, researchers have seen through hucksterism to augment a solid, and growing, evidence-base of peer-reviewed, randomised controlled trials (RCTs) showing that meditation can confer distinct physical and mental benefits. And when Hölzel et al asked in Perspectives in Psychological Science (2011, 6: 537-559): "How does mindfulness meditation work … " they found that it is "associated with neuroplastic changes in the anterior cingulate cortex, insula, temporal-parietal junction, fronto-limbic network and default mode network structures". They further suggest that the mechanisms they describe work synergistically to enhance self-regulation.
Last year, although Fox et al, writing in Neuroscience and Biobehavioural Reviews (2016, 65: 208−228) acknowledged that many viewed the "nascent neuroscience of meditation with scepticism", they concluded, after a review and meta-analysis of 78 functional neuroimaging investigations, that different practices of meditation "show relatively distinct patterns of brain activity and that the magnitude of associated effects on brain function may have some practical significance".
In Ireland, meditation has indeed been seen to "have some practical significance". For example, in 2013 the RCPI launched a programme for those clinicians who wished to learn the practice of meditation. Under the direction of consultant haematologist Dr Barry White, a Fellow of the RCPI, an introductory workshop was hosted by the Benedictine monk Laurence Freeman, one of whose aims was to bring the fruits of meditation to secular professions such as medicine, education and business.
At present, Dr White is involved in a pilot study to examine the suitability of an RCT at St James's Hospital, Dublin, to assess the effect of mantra meditation on burnout among emergency department (ED) staff. With high numbers of Irish doctors experiencing burnout — which, in turn, is linked to poor-quality healthcare, errors and patient dissatisfaction — it is timely to investigate the feasibility of a meditative intervention. This will involve 60 ED staff, with 30 in the intervention group discussing prescribed texts and learning mantra meditation over a seven-week period — including 20 minutes of daily practice — and 30 ED staff in the control group working as normal. The researchers note that meditation has a confirmed positive effect on wellbeing and they speculate that meditation could help ED staff to enhance, for example, patient satisfaction and safety… plus, of course, result in fewer cases of burnout among ED staff.
So is there a case for the promotion of meditation among children? In the context of the ongoing trial described above, one might infer that the cultivation of effective, practical meditative techniques might promote more mindful behaviour in many of those who will be the patients of tomorrow. Someone who is actively involved in the application of meditation among children is Dr Noel Keating, who, in the International Journal of Children's Spirituality (2016) considered 'Children's spirituality and the practice of meditation in Irish primary schools'. After interviewing 70 children, aged seven-to-11 years, he concluded that "meditation does have the capacity to nourish the innate spirituality of the child".
Dr Keating, as National Co-ordinator, specifically promotes the practice of Christian meditation with children in Ireland (www.christianmeditation.ie), and at present there are 28,000 children in 130 primary schools practising meditation twice a week, typically for one minute per year of age. While not sharing Dr Keating's Christian outlook, I'm nonetheless encouraged to learn that the company welcomes those of "all Christian traditions, other religious traditions and of none".
One possible lacuna in Dr Keating's journal article is that of bias — 'well, he would say that, wouldn't he?' — to which he responds by citing one study which noted that "as our prejudices become apparent to us, they can also become the focus of questioning in their own turn".
While I lack religious beliefs, it would nonetheless be churlish to disagree with Dr Keating's suggestion that "spirituality is considered to be a natural human predisposition, an innate and dynamic human trait 'which continually seeks articulation and expression in human life'". And it is this aspect, it seems to me, which is well worth exploring through clinical trials such as that in which Dr White is currently engaged. Medicine should be unafraid of terms like 'suffering', 'healing', 'spirituality' and 'meditation'. As WH Auden wrote in his In Memory of WB Yeats (1940):
"In the deserts of the heart,
Let the healing fountain start."