You are reading 1 of 2 free-access articles allowed for 30 days
MI — five years and counting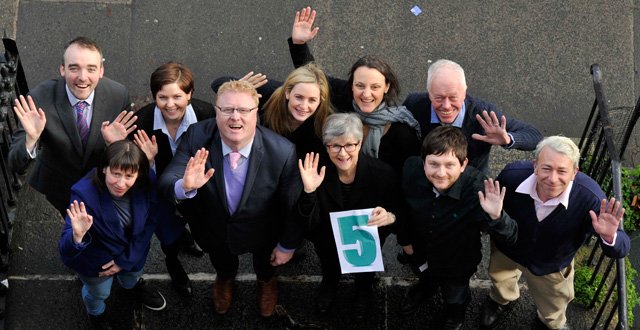 Five years ago, The Medical Independent came into being, its first issue coming out on 4 February, 2010.
The next 12 months would prove to be one of the most extraordinary and difficult periods in the State's history. As 2010 limped to a close, and despite repeated denials from Government ministers, Ireland finally admitted what the whole world already seemed to know — a Trioka bailout would be needed. Weeks later, Mary Harney, who had served as Minister for Health from 2004 to 2011 and who had done much to shape the health service, resigned. People began to look towards Dr James Reilly's ambitious reform programme with something approaching optimism.

In the years that followed, medicine and health news have rarely been far from the headlines. Despite the promises and hopes, the health service remains a deeply fractured system and throughout the changes in Government and changes in structure, The Medical Independent has fearlessly pursued the stories that matter most to our readers.
At the 2014 GSK Irish Healthcare Media Awards: James Fogarty, Editor; David Lynch and Catherine Reilly, Journalists; and Pat Kelly, Sub Editor
We have revealed staggering examples of waste and bureaucracy, as well as the incredible work doctors and other healthcare professionals do every day in the health service.
In five years, this paper has won 10 GSK Irish Healthcare Media Awards, including three last year when journalists Catherine Reilly and David Lynch, and columnist Dr Anthony O'Connor, all received awards. It has also won second prize in the prestigious European Health Prize for Journalists for Ailbhe Jordan's provocative investigation, 'Is cancer screening a waste of cash?' This was the first time an Irish journalist had made it so far in the competition.
At the 2013 GSK Irish Healthcare Media Awards: Ailbhe Jordan, former Editor; and Rita De Brun, winner of the Professional Medical News award
In Dr Anthony O'Connor's seismic and deeply moving piece, 'Going forward, looking back', NCHDs found their fears and frustrations expressed with angry eloquence.

Dr Anthony O'Connor, winner of the Medical Opinion awards in 2014
This piece lit the fire that had been building for almost a decade, and within less than a year of its publication, NCHDs were on the streets picketing hospitals.
At the 2012 GSK Irish Healthcare Media Awards: Dr Paul Heslin; Dawn O'Shea, former Editor; Priscilla Lynch, Journalist; and Dr Christine O'Malley
Our circulation has also grown; from 5,000 at the start in 2010 to a record 10,000 today, between the print and digital editions.
It is our privilege to work for a paper committed to journalistic excellence and we will always strive to bring our readers all that matters in medicine, as we look forward to the next five years.

At the GSK Irish Healthcare Media Awards in 2011: Dawn O'Shea, with Priscilla Lynch's award; and James Fogarty, current Editor

June Shannon receiving her award in 2010