You are reading 1 of 2 free-access articles allowed for 30 days
Mental capacity legislation in Ireland: What next?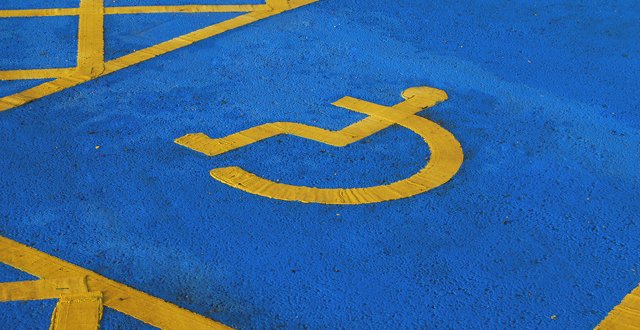 The Irish Government has given a commitment to ratify the UN Convention on the Rights of Persons with Disabilities (CRPD) soon. The purpose of this far-reaching Convention is to "promote, protect and ensure the full and equal enjoyment of all human rights and fundamental freedoms by all persons with disabilities and to promote respect for their inherent dignity".
It outlines detailed commitments to remedy discrimination and social exclusion commonly experienced by persons with disabilities and to promote rights.
Implementing the Assisted Decision-Making (Capacity) Act 2015 has been identified as one of the key steps required for Ireland to ratify the CRPD. The 2015 Act has been passed by the Oireachtas and signed by President Higgins but most of it has not yet been commenced. When commenced, the 2015 Act will place the "will and preferences" of persons with impaired mental capacity at the heart of decision-making about "personal welfare" (including healthcare) and "property and affairs". Mental capacity is to be "construed functionally", which means that mental capacity will be time-specific and decision-specific.
All interventions under the new legislation will have to be made "in good faith and for the benefit of the relevant person". The Act presents a set of principles that includes a presumption of mental capacity, provision of information and assistance, and identifying clear necessity for any intervention, minimisation of restriction, dignity, bodily integrity, privacy and autonomy. The "will and preferences" and "beliefs and values" of the person will be central. Relevant others can be consulted. Making "an unwise decision" will not indicate lack of capacity.
The Act outlines three levels of supported decision-making for people with impaired mental capacity: "Decision-making assistant"; "co-decision-maker" (joint decision-making); and "decision-making representative" (substitute decision-making). Arranging some of these supports will involve the Circuit Court. There are also procedures relating to "enduring powers of attorney" and "advance healthcare directives".
This is undoubtedly an ambitious piece of legislation, but exactly how great is the challenge?
In 2013, there were 503,509 discharges from medical inpatient care in Ireland and it is likely that 30 per cent of these people lacked mental capacity to decide about treatment. Of the 17,860 psychiatric admissions in 2015, it is likely that 29 per cent lacked mental capacity. There are approximately 24,000 people in nursing homes and over 60 per cent likely lack the mental capacity to make healthcare decisions.
Rather than indicating an insurmountable logistic challenge, these figures demonstrate the very real need to put into place a system to protect the rights of so many people and ensure that their wishes and autonomy are respected. Commonly, this already occurs — or should occur — in day-to-day practice, but the 2015 Act will place these principles on a firmer, statutory footing.
So, will implementation of the Assisted Decision-Making (Capacity) Act 2015 allow the Government to ratify the CRPD, as promised? Possibly not.
The Committee on the Rights of Persons with Disabilities, appointed by the UN under the CRPD, is clear that "the development of supported decision-making systems in parallel with the maintenance of substitute decision-making regimes is not sufficient". This interpretation of the CRPD shows one inconsistency between the CRPD and Ireland's 2015 Act, as the latter explicitly includes substitute decision-making (necessary for a small minority of people for limited periods of time). The Committee also disapproves of any form of assessment of mental capacity, including the functional methods proposed in the 2015 Act.
In addition, the CRPD states that "the existence of a disability shall in no case justify a deprivation of liberty". If severe mental disorder fits this description — and the Committee is clear that it can — then links between mental disorder and involuntary admission under the Mental Health Act 2001 are a further inconsistency.
Again, however, the provisions of Ireland's Mental Health Act 2001 are clinically necessary for a small minority of people for limited periods of time: While the vast majority of mental health care is provided on a voluntary basis, there were 2,144 involuntary admissions in Ireland in 2015, according to the Health Research Board. This yields a rate of 46.7 involuntary admissions per 100,000 population per year, which is less than 50 per cent of the rate in England. Ireland's involuntary admission and review procedures now comply with virtually all relevant standards outlined by the World Health Organisation (WHO) in 2005, but the very concept of involuntary psychiatric care appears inconsistent with the UN Committee's interpretation of the CRPD.
The Committee also feels that the CRPD has implications for persons with mental disorders in the criminal justice system, including those currently found "unfit to plead" and placed in hospital rather than prison. Much care needs to be taken here: Prisons are toxic for the mentally ill.
So, what is the Irish Government to do? One option is simply to ratify the CRPD anyway, despite these issues, and work incrementally with evolving interpretations of the Convention over the coming years. This appears to be the approach taken by the UK, which ratified the CRPD in 2009, despite clearly continuing to violate it.
This seems to be the most likely approach for Ireland too, despite the curious illogic of ratifying something that might well be considered to breach it from the get-go. The rationale would be that CRPD is simply too important to ignore. The rights of persons with disabilities have been neglected for too long. Despite their complexities, the CRPD and the Assisted Decision-Making (Capacity) Act 2015 point to a much-needed cultural shift in the way we think about 'disabilities'. Change of this magnitude is always challenging — otherwise it wouldn't be real change.
It's time to step up.