You are reading 1 of 2 free-access articles allowed for 30 days
Meeting in the midst of crisis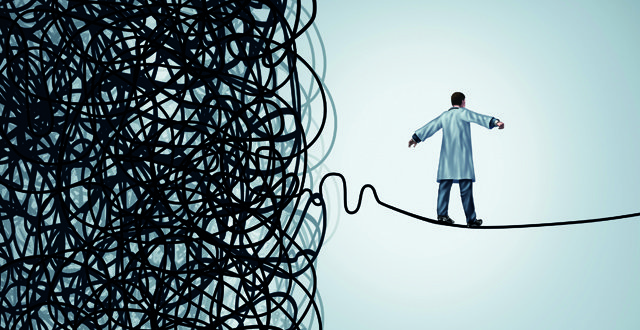 NAGP members gather this weekend in the Glenroyal Hotel, Maynooth, Co Kildare at a time of both concern and hope for the general practice community.
The hope is that recent rhetoric from the Minister for Health, describing an impending "shift to primary care" may mean more support and resources for GPs. However, this is shadowed by immediate concerns over a growing recruitment and retention crisis within general practice.
Against this backdrop, negotiations on a new GMS contract have begun, but the NAGP is not exactly 'in the room'.
Currently the IMO is negotiating directly with the Department of Health and the HSE under a Framework Agreement signed by the Department and the union. The NAGP is not directly involved in these negotiations, although Minister for Health Simon Harris has accorded the NAGP a "formal consultative status" as part of the negotiations.
Earlier this year, the Oireachtas Joint Committee on Health wrote to the Minister calling for the NAGP to be given equal statusus to the IMO in talks. Leading figures from the NAGP have also raised concerns regarding the different status accorded to both organisations.
However, speaking to the Oireachtas Future of Healthcare Committee in March, Minister Harris explained that he had attempted to involve the NAGP in negotiations as much as he believed he could.
"The reality of the situation is that there is a Framework Agreement between the IMO and my Department on the negotiation of GP contracts," said Minister Harris.
"I am respecting that Framework Agreement, which is important to do in this industrial relations environment. I believe in honouring agreements and that one says we must negotiate with the IMO.
"However, I have not just done that. I have brought the NAGP into the process for the first time ever…. If one looks back at the record of the Houses, one sees that some responses to Parliamentary Questions suggested that the NAGP would never find itself sitting down with the Department of Health and the HSE.
"I am now finding a formal consultative role for it and I am willing to work with it on the formalisation of that role. Over time, let us see how that role develops and evolves."
Contract
Speaking to the Medical Independent (MI), NAGP Chairman Dr Andy Jordan says that GMS contract negotiations are unlikely to be substantial until the Future of Healthcare Committee's 10-year plan for health has been published, debated and decided upon.
Can serious work be done in negotiations before the final report of the Future of Healthcare Committee is published and debated? "Absolutely not," says Dr Jordan.
Dr Andy Jordan
"If you look at the reality, general practice is on its knees. There have been leaks from the [Future of] Healthcare Committee about whether it's costed or not, we don't know.
"First of all it [Committee's report] has to be brought into the public arena, then it is going to have to be discussed. Then it is going to have to be agreed upon and voted on by the Dáil before it can become a reality."
Dr Jordan says it is not possible "for anybody to negotiate a new contract [until] the outcome of that process has come first."
"Realistically I don't see any new contract coming into being until at least next year," the Dublin-based GP tells MI. "I cannot see any contract within the next 18 months."
However, although Dr Jordan believes a new contract may be some time away yet, action needs to be taken "right now to deal with the crisis".
"That's because there is such a crisis in general practice with manpower, people retiring, trainees not wanting to stay here, a shortage of GPs.
"There is a general manpower crisis, we have to do something to immediately save the day. And the only thing that can be [done] is FEMPI [reversal], because FEMPI was the cause of the crisis in the first place.
"The good news is that there was a roll back on FEMPI for civil servants, now if that is the case, of course it would stand to reason that it should [happen for] general practice [as well] since the cutbacks were disproportionate in [general practice] in the first place."
To this end, there is a motion at the NAGP AGM proposed by Dr Lucia Gannon that calls for the "immediate reversal of FEMPI for general practitioners in a process similar to that currently being employed for other employees and organisations".
Dr Jordan says this is urgent. "At the present moment general practice is in crisis and we need to set about the immediate reversal of FEMPI. When Leo Varadkar was Minister for Health we were told that we would have a new contract by 2016. That has turned out to be pure fiction."
The past and future of the NAGP
The NAGP was launched in March 2013. In fact, it was technically a 're-launch' of the Association of General Practitioners (AGP) that was set up in September 1987, of which Dr Jordan was also an active member.
"The whole reason for reigniting the whole organisation was FEMPI cuts," says Dr Jordan, looking back to the early months of 2013.
"At the time, the FEMPI cuts were rocking along, FEMPI 1, FEMPI 2, FEMPI 3, FEMPI 4 and nobody was doing anything.
"Sure James Reilly was Minister of Health, ex-IMO man, and the IMO were doing absolutely nothing.
"We decided something had to be done to save general practice, without sounding over dramatic. It was just colossal what was happening. We were on the third FEMPI, looking at the fourth.
"If you look at it now in its totality, FEMPI has delivered – if you take it on a per patient basis – a 33 per cent reduction in funding per patient with a medical card.
"The AGP rebranded itself as NAGP solely because of FEMPI and because of the fact that nobody was doing anything about it. That's why we came back into being."
According to the latest figures provided by the Association to this newspaper, the NAGP boasts just shy of 2,000 members (1,974).
As the Association gets bigger, is there a possibility that it will widen its membership base in the coming years? Could consultants, NCHDs and others be encouraged to join?
Dr Jordan pours cold water on that scenario.
"The strength of the organisation lies in the fact that general practice has different needs. The organisation is about general practice," he tells MI definitively.
"General practice is a specialty. It's an 'art form' in itself, it needs to be represented in its own right.
"If you take the different groups within medicine… the junior doctors, the consultants, community medicine, all these different groups, they all need representation.
"It is not realistic to think that one organisation can represent everybody because historically the consultants have been very successful at getting the funding and general practice has unfortunately failed and it has always failed."
Dr Jordan believes general practice has much catching up to do, because of this deficiency in representation over the years.
"If you look at the spend per annum and you look at the chunk of money that pharmacy takes out of the GMS and compare that to general practice and you consider the workload and what is done for it, you suddenly realise that general practice as an entity has really not done well at all in getting its fair share of funding for the job it is doing."
Report
Dr Jordan says that GPs need to "stand back and look at what is actually happening".
"What's happening is that we have a crisis in general practice, we have two health committees in the Dáil," says Dr Jordan.
"The Future of Healthcare [Committee] has to deliver a decision on what the road map is. The reality of the situation is, because of leaks and indications coming from that Committee, there is a chance that it may propose some form of free GP care, but of course nothing is free."
Last month, outgoing IMO President Dr John Duddy also expressed concerns regarding the Future of Healthcare Committee report.
"While we will have to await the final publication of the report, what we are hearing so far is far from encouraging," Dr Duddy told the IMO's AGM in Galway.
He said the notion of mapping out a 10-year strategy for healthcare was "admirable", but doing so "without paying any attention to the resource issue is just meaningless and has significantly undermined the value of the exercise".
However, Dr Jordan thinks that whatever the final content of the Committee's report, new contract talks are essentially going nowhere until the process is completed.
"It is not realistic to think that a GMS contract is being negotiated [before] that healthcare committee delivers its deliberations," Dr Jordan tells MI.
"Because what are we negotiating about? If we are going down the road of a NHS model, well that will be a very different contract and a very different set of terms and conditions.
"The IMO is in talks, we are in talks with the HSE and the Department of Health. But those discussions cannot go anywhere and have any meaningful outcome until the Future of Healthcare Committee comes out and gives us the road map of where we are going."
NAGP delegation (L-R): Dr Emmet Kerin, President; Minister for Health Simon Harris; Dr Andy Jordan, Chairman; Dr Mary Flynn, Honorary Secretary; and Mr Chris Goodey, CEO
United
At the recent IMO AGM, one GP member speculated whether the growth of the NAGP was linked to disaffection among GPs and part of a wider political 'Trump effect'.
Differences and natural rivalry can be expected between the organisations, especially since the NAGP has grown in recent years. However, on the eve of the AGM in Maynooth, Dr Jordan was preaching unity.
"From my point of view, I would really desperately love to see the IMO and the NAGP working together in harmony for the betterment of GPs and general practice and that is the bottom line," he tells MI.
He warns that a lack of unity will undermine GPs' ability to negotiate "a good contract fit-for-purpose, that is going to last into the future and is going to bring back those young doctors who are leaving now and make general practice a viable career".
"The reason that those trainees are leaving now is because they don't see general practice as a viable career.
"But if we were to succeed in putting together a viable contract well then the dual process where the Department and the HSE are talking to us separately, it will be divide and conquer. It will be a contract which will not in the long-term be to our advantage.
"It is common sense, a united front and a united voice is the way to come at this thing."
NAGP researching retirement numbers
Dr Jordan's emphasis on the GP "manpower crisis" is not only linked to concerns over falling numbers entering general practice.
The Association's Chairman tells MI that the NAGP is undertaking research into the number of GPs expected to retire in the coming years. Although work has not been completed, early indications point to a significant number of possible retirees.
"We are doing a piece of research trying to figure out the number of GPs set to retire over the next five years," Dr Jordan tells MI.
"We don't have an exact figure for that, as we have various figures being trotted out for the last few years."
Dr Jordan said the figure for retirement in the next five years could be significant and "that would be catastrophic".
Crucial
Although he maintains that substantive GMS negotiations will have to wait until the Future of Healthcare Committee report is finalised, does he believe the NAGP have a role to play then?
"Of course we have. We represent almost 2,000 GPs. Of course we have an important role," says Dr Jordan.
However, Dr Jordan is convinced the current form of negotiations is fundamentally flawed.
"Unfortunately, certainly from my own personal point of view, I just feel that where there is on dual process going on, where the Department and the HSE on the one hand are in talks with the IMO and then on the other hand they are talking to the NAGP, I find that totally unacceptable, unsatisfactory and ultimately it is bad for general practice," he tells MI.
"Ultimately if we are to get the best deal, we must be on the one page, we must be working together. In the long-term, if we don't get together and get rid of this dual process and get into the room, it is going to further damage the future of general practice in Ireland."
Shift
The NAGP was one of the organisations that hosted the Primary Care Partnership Conference in Croke Park, Dublin, earlier this year.
That event heard much talk about the 'shift to primary care' from the Minister for Health as well as GPs and international health policy experts.
But there has been talk like this before. Dr Jordan has been involved in GP organisations since the 1980s. Does he believe that the current rhetoric will be matched by actions?
"I think everyone is serious," says Dr Jordan optimistically.
"I think the people in the HSE and the Department of Health are finally beginning to realise that unless work is moved from the hospital sector into primary care, then problems will continue.
"When we had the financial crisis here, what should have actually happened was that general practice should have been strengthened. That was the answer. The things that were cut, were the things that actually should have been strengthened at the time.
"We went to the top of the road and took the wrong turn. Now everyone has realised that and these models have been clearly shown to work in other jurisdictions. I think people realise we have to do it."
Debates to be set in motion
The NAGP AGM takes place in the Glenroyal Hotel, Maynooth, Co Kildare from Friday 19 to Saturday 20 May.
On Friday, there will be a presentation by Dr Michael Harty, TD, titled 'A vision for a new health service', followed by panel discussion chaired by Dr Jordan.
Dr Harty, a Co Clare GP who is a member of the Oireachtas Future of Healthcare Committee, will be in a unique position to provide insight into the Committee's imminent final report.
Interviewed by MI in March, Dr Harty said he would like the NAGP to be treated as equals with the IMO in contract negotiations.
Some motions that will be debated on the Saturday of the conference include one from Dr Lucia Gannon proposing "that payments related to the insertion and removal of LARC (long-acting reversible contraceptives) be doubled to reflect the time and expertise required by GPs to provide this service".
Dr Gannon also has a motion that "proposes that GPs are no longer required to subsidise the OOH (out-of-hours) services".
A black tie AGM dinner will take place on Friday in the Glenroyal Hotel at 8pm. Tickets are €50. Contact services@nagp.ie for further information.
Crisis
With all the talk of 10-year plans and contract negotiations that may last for more than a year, Dr Jordan is keen to emphasise that the crisis is now, and action must be swift.
"Now we have a terrible problem because we now have a manpower crisis, we have the problem of trainees leaving and heading to Canada, Australia, New Zealand, and we also have the added problem with the training places," warns Dr Jordan.
"We have increased the number of training places, but unfortunately they are not staying here. What is the point of it if all we are doing is training GPs for export?
"The other real bad news was this year for the first time ever they weren't able to fill the places on the GP training scheme.
"If you were to go back not that long ago, there would have been at least three applicants for every one position on the GP training scheme and now we find that there are 10 empty places this year."