You are reading 1 of 2 free-access articles allowed for 30 days
Medical Council supportive of plans for GP complaints resolution service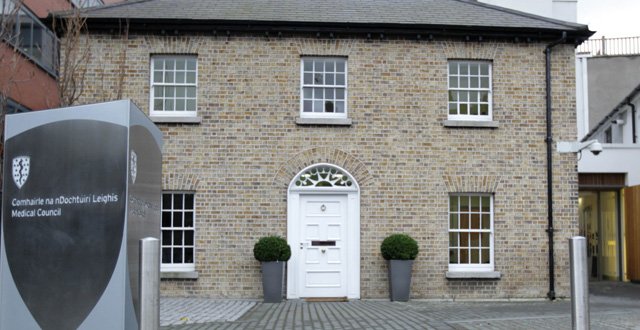 Mr William Kennedy was responding to plans by prominent GPs to promote the development of a GP complaints resolution service, which was discussed at the Medical Protection General Practice Conference 2017 in Dublin on 16 September. Mr Kennedy said the Council has its statutory processes when it receives complaints and the idea would be that less serious complaints would never reach the Council in the first instance.
"If a GP resolution service or if GP practices were prepared to take on complaints and be more proactive [in this area] we are certainly happy to promote that and encourage that…," Mr Kennedy told MI.
Earlier, Mr Kennedy informed the conference there were 159 complaints against GPs in 2016 where the Council's Preliminary Proceedings Committee decided upon 'no further action'. During that year, out of a total of 411 complaints against doctors, there were 159 complaints against GPs on the specialist register (of a total registration of 4,268) and 33 complaints against doctors practising as GPs on the general division of the register.
Mr Kennedy said that while it is likely the Council does not receive all the complaints it should, "there are certainly some complaints that the Council gets that they don't need to get".
Delegates also heard from Mr Michael Kilcoyne, Facilitator at the Dental Complaints Resolution Service, a voluntary mediation initiative that receives complaints from private patients. The service is supported by the Irish Dental Association (IDA), although it is independent of the union. Mr Kilcoyne said the service does not accept complaints until the patient has first raised it with the dentist concerned. It is free to patients and to dentists who are IDA members.
According to Kilkenny GP and ICGP President Dr Richard Brennan, who also spoke at the conference and is among the GPs leading discussions on the issue, it is planned to hold a wider stakeholders meeting on the prospect of a GP complaints resolution service. "It needs to be a ground up movement in taking away a source of stress that is really unnecessary," he informed MI.
Dr Brennan, a past member of the Medical Council, said that complaints management at practice level needs to be improved in addition to the creation of an independent service that can receive and address patient complaints that may not be appropriate for the regulator.
"The big problem is that private patients have no place to complain and GMS patients can go through the HSE, but they really don't get a very rapid or satisfactory response… so that is the purpose behind setting this up," Dr Brennan told MI.
He said that where complaints to the Council have warranted no further action, the doctors have gone through "a very traumatic personal and professional experience", while patients "don't actually get resolution of their complaint… so nobody has actually heard their voice".
Speaking earlier at the conference, Dr Brendan O'Shea, former Medical Director at K Doc and Director of the ICGP Post-Graduate Resource Centre, posited the idea of GP co-ops serving as regional complaints management services for GP practices, given their strong performance in handling complaints.
However, Dr Brennan said it still needs to be worked out what the best system may be.
"Obviously GPs are individual contractors; now, we do come together to do co-op work, but that is not necessarily to say that everybody would be happy that complaints that were within the practice would go into the co-op domain [if unresolved]," Dr Brennan told MI.
"We need to take the best learning from the co-ops because they actually have excellent complaints procedures and within that, they have been highly successful and they do it because they proactively manage the complaints. The problem for a lot of GPs is that they are busy, so sometimes they just ignore the complaint, they don't pay attention, they don't give it credibility, and they take it as an affront…. Listening to the complaint in a non-judgemental way is really very, very important."