You are reading 1 of 2 free-access articles allowed for 30 days
Medical Council – INMED Research in Medical Education (RIME) awards announced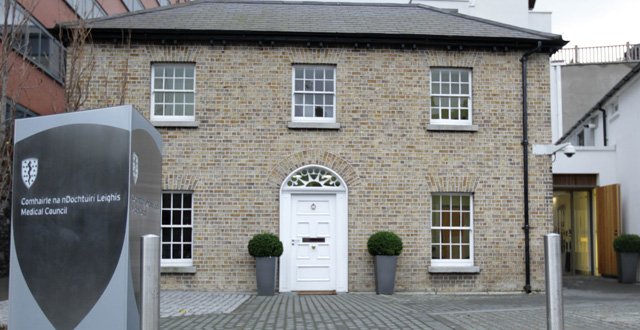 Called the Medical Council – INMED Research in Medical Education (RIME) Awards, the grants will promote research that seeks to answer questions of national and international importance, while contributing to the knowledge-base for Irish medical education and training.
Speaking as the awards were announced at the INMED 2015 Annual Scientific Meeting at the University of Limerick, Caroline Spillane, CEO of the Medical Council, said the lack of available funding has undoubtedly been a restricting factor for research in the past.
"We are hopeful that the Medical Council – INMED RIME Awards will incentivise increased research in the field," she added.
"It is anticipated that this research will go on to influence the development of the medical education and training policy locally and nationally, including Medical Council policy as the body that oversees quality in the sector. To guide applicants, themes have been selected which reflect policy priorities – ranging from medical professionalism; workplace learning; feedback, resilience and well-being in students and the workforce; transitions in medical education and inter-professional learning, through to professional identity formation and impactful and creative models for CPD."
Criteria for the assessment of applications include clarity of aims and objectives of the proposed research, as well as coherence between research objectives, methodology, and expected outcomes or benefits. Importantly, the research must represent 'new knowledge' linked to undergraduate medical education, postgraduate medical education and training, and/or continuous professional development, and should represent a demonstrable benefit for doctors at any of these three phases of training. There will be grant awards of €6,000 for projects linked to each of the phases.
Professor Peter Cantillon on behalf of INMED explained that the successful recipients will be chosen by a panel of international experts.
"The panel will look for evidence of a clear evaluation and dissemination strategy, with attention given to both process and outcomes. Applications which link within and across jurisdictions other than Ireland are welcomed, with a focus on generating research that has the potential to shape new thinking on medical training and education in this country, and which will also have import overseas," he said.
Applications for the Medical Council – INMED Research in Medical Education (RIME) Awards can be made via the INMED website (www.inmed.ie) until 8 May 2015.