You are reading 1 of 2 free-access articles allowed for 30 days
MedFest explores cultural diversity in medicine and psychiatry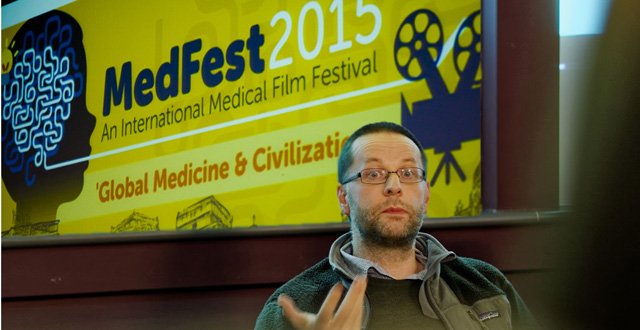 The festival, which this year has the theme of 'Global Medicine and Civilisations', continues its nationwide tour throughout colleges in Ireland and the UK. It will take place in UCC and RCSI on 12 March, havng begun this year in NUI Galway on 3 February with 160 people in attendance.
At UCD, nine short films were shown based on cultural attitudes to psychiatry and medicine. The films were categorised into: Journeys, Culture and Religion, and Recovery.
The festival's aim is to increase interest in psychiatry and to inspire young medical students through film. Students from 'PSYCHED' (UCD Psychiatry Special Interest Group) and UCD MedSoc helped to organise the exciting event at Belfield.
Dr Catherine Dolan of the College of Psychiatrists of Ireland (CPsychI) Trainee Committee, who chaired the evening at UCD, opened up a meaningful discussion among the panel and audience on a range of topics.
The first theme 'Journeys' touched on the difficulties around mental health and asylum seekers, including the trauma inflicted on the person in their physical and mental journeys towards a new life. Panellist Ms Margaret O'Reilly Carroll, Therapy Coordinator with SPIRASI, spoke of the linguistic and cultural barriers which create feelings of isolation for those seeking asylum.
For the second set of films, audience members engaged with the topic of 'Culture and Religion' in medicine and psychiatry. Panellists discussed the contrast between medical and psychiatric practice among cultures and the complexities of understanding different traditions.
Dr Ronan Mullaney, Clinical Lecturer in Forensic Psychiatry in Trinity College Dublin and Senior Registrar in Forensic Psychiatry, spoke of 'culture bound syndrome' and the challenges in relating to the customs and traditions of others.
The final set of films promoted 'Recovery'. One was Outside, a short film based on a woman experiencing psychosis and overcoming this through the kindness of others in the streets. The film was praised for its visual impact but panellists were sceptical of whether this was true to reality.
The festival was first introduced to medical students in Ireland in 2013 by the Trainee Committee of CPsychI in collaboration with their trainee colleagues from the Royal College of Psychiatrists in the UK, who pioneered MedFest in 2011.
For further details, please visit www.medfest.co.uk