You are reading 1 of 2 free-access articles allowed for 30 days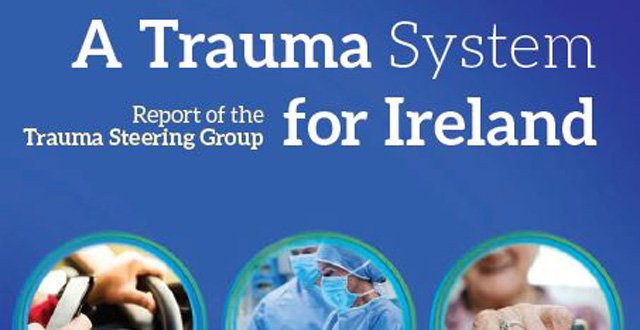 Leading neurosurgeon warns against 'fragmentation' of service
The National Director of Neurosurgery at Beaumont Hospital in Dublin has warned that neurosurgery must not become "fragmented" as a result of trauma service configuration.
The issue has arisen in the context of the proposed designation of a major trauma centre in Dublin, following publication in February of A Trauma System for Ireland: Report of the Trauma Steering Group.
Consultant Neurosurgeon Mr Mohsen Javadpour said patients with brain injury who were treated in non-neurosurgical hospitals had "a much higher risk of death". He said 60 per cent of major trauma patients had intracranial injury.
Mr Javadpour was speaking at a conference titled 'Trauma Model of Care: A Solution for Ireland', hosted by the Mater University Hospital in Dublin last month.
He told the conference that neurosurgery involved uncommon conditions, which had led to subspecialisation in order to optimise outcomes.
Mr Mohsen Javadpour
All neurosurgeons in Dublin were still doing neuro-trauma but only some specialised in clipping aneurysms, treating complex hydrocephalus and skull-base/endoscopic skull-base surgery.
In England, of the 22 major trauma centres, only three were not at a previously existing neurosurgical centre, said Mr Javadpour.
"If you look at major trauma centres, I think what I wouldn't like to see is fragmentation of what has been built over many, many years. That is not to say that units cannot work together, but it is difficult for me to imagine that you'd have a [major trauma centre] which can't deal with what probably kills most of the trauma patients."
It would be "hard" to separate elective and emergency neurosurgery, said Mr Javadpour.
"And I think that is why, in the UK, most of the trauma centres are where neurosurgery was, because there is so much neurosurgical trauma and because so much of what we do goes hand-in-hand in terms of the elective and the emergency."
He said there were nine neurosurgeons in Dublin and one vacancy. Four neurosurgeons undertook paediatric neurosurgery at Temple Street, which meant there were eight whole-time equivalent neurosurgeons in the adult service.
This level of staffing was "way too little", he said, noting that UK units with equivalent populations would have 18-to-20 neurosurgeons.
Earlier, Mater CEO Mr Gordon Dunne told the Medical Independent (MI) that the hospital wouldn't envisage delivering neurosurgery "without the support of the national neurosurgery service within Beaumont".
He said it was clear that most services faced a dearth in bed capacity, therefore additional resources would be needed to deliver major trauma services.
"And you could envisage that if you had an elective neurosurgical centre and a trauma neurosurgical centre, but them being co-aligned or joined within a singular governance structure or linked governance structure from a clinical governance perspective, you could deliver very positive outcomes to patients."
Mater Hospital awaiting funding to start construction of helipad
The Mater University Hospital in Dublin is awaiting HSE funding for a helipad and hopes to be in a position to proceed with building work by the end of 2018, the hospital's CEO has told the Medical Independent (MI).
Speaking to MI at the Mater's recent trauma conference in Dublin, Mr Gordon Dunne said the required funding is just under €800,000 "for the entire surfacing, lighting and all the controls that are required".
"We hope by the end of this year, we should have news of being able to proceed with the build and then complete it in a short space of time," he commented.
According to planning permission documents from 2016, the helipad will be temporary and at ground level. The hospital intends to build a new wing incorporating a roof-pad helipad into the design in the coming years.
The Mater is aiming to be designated as one of two major trauma centres nationwide. The report of the Trauma Steering Group, published in February, recommended that the HSE designate Cork University Hospital as the major trauma centre for the south trauma network, contingent on it meeting the recommended designation criteria. According to the report, the Department of Health and HSE should invite Hospital Groups in the Dublin region to submit proposals nominating hospitals to be considered for designation as the major trauma centre for the central trauma network.
Mr Dunne said a major trauma centre would require a dedicated air ambulance service. However, he indicated that the immediate impetus for the Mater's helipad was its role as the national centre for heart and lung transplantation. The national spinal injuries unit is also based at the hospital.
The hospital CEO said the Mater had "the majority of the specialties on-site, more than any one hospital in the State". It also had the busiest adult emergency department, with presentations growing 10 per cent per annum, he said.
Mr Dunne said it was hard to predict when a major trauma centre in the Dublin region would be chosen. He noted that there were a number of major capital infrastructure projects approved for the health service and it "wouldn't be credible to consider developing a major trauma centre, particularly in the northern half of the country, without a large level infrastructural or capital development".
Discharge of complex patients requires action — rehab consultant
A national system facilitating discharge of complex patients needs to be progressed and should be specifically funded, according to a rehabilitation consultant.
Dr Éimear Smith, Consultant in Rehabilitation Medicine, Mater University Hospital, Dublin, and the National Rehabilitation Hospital (NRH), Dún Laoghaire, said the target length of stay at the NRH was three-to-four months but this was not always achieved. She told the recent trauma conference hosted by the Mater that 14.6 per cent of the NRH's bed days in 2017 were lost to delayed discharges.
Dr Smith said it did not make sense for a young patient with a complete C5 [spinal cord] injury requiring 100 care hours per week to be "struggling for funds from the same pot of money" as an elderly person with a hip fracture who required seven care hours per week.
She said a separate process was required for complex patients and that they should have access to necessary equipment without delay.
"If you saw sometimes the torture the complete tetraplegic person has to go through with local disability services waiting for the funding for their power chair… " Dr Smith said during her presentation on spinal trauma rehabilitation.
In respect of elderly patients who could not return to their homes, she said many nursing homes were deeming them too complex for admission.
"They would often say, 'if we are funded a little bit more, we'd be able to look after the patients better'. So again, we need to look at top-up funding for these nursing homes so they are more willing to accept our patients and [then] we can expedite the discharge of these patients from rehabilitation and keep the flow of patients going through the system."
Ireland has one of the lowest incidences in the developed world of traumatic spinal cord injury, representing 50-to-60 cases per year. The biggest single age group sustaining traumatic spinal cord injury are aged 61-to-75 years.
Dr Smith said traumatic spinal cord injury was a multi-system condition requiring highly-specialised care in areas including ventilation, blood pressure management, bowel care and sensory loss.
Most of these patients are admitted to the Mater's national spinal injuries unit. However, Dr Smith said some patients with a spinal fracture — who also have a cord injury — are managed in other centres where "there may not necessarily be the expertise" to look after the cord injury.
Lack of capacity at the Mater unit can also result in patients requiring specialist care not being admitted.
Furthermore, Dr Smith said patients admitted to the Mater often have to be repatriated to their local hospital while awaiting admission to the NRH and this is detrimental to their care.
In the context of the recommendation for two major trauma centres in Ireland, Dr Smith said all acute traumatic spinal cord injuries should be managed in one specialist centre, as the caseload would not be enough to spread over two centres, in terms of maximising expertise.