You are reading 1 of 2 free-access articles allowed for 30 days
Many challenges for the new Minister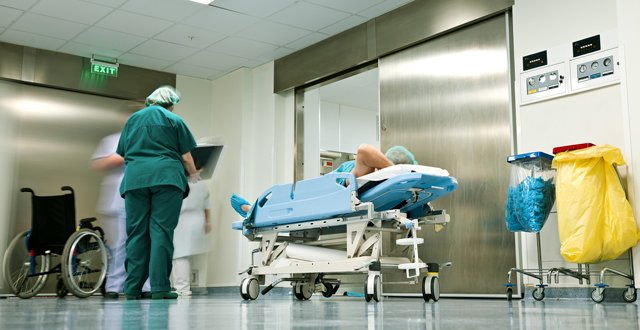 The total number of people now waiting for a public outpatient appointment, inpatient or day-case procedure has climbed past 500,000, the highest ever recorded levels since the HSE started publishing this information. The daily number of patients on trolleys, meanwhile, breached 500 on a regular basis this winter, while it was confirmed that the HSE overspent its budget by €600 million last year and is around €100 million over budget so far this year.
Much has been made of the youth of the new Minister and the fact that he has no healthcare background. However, having two successive GPs in charge of the health service didn't solve its problems, so perhaps a different approach might succeed.
No-one can say Minister Harris is resting on his laurels. He immediately weighed-in on the governance row between St Vincent's Healthcare Group and the National Maternity Hospital, and announced his intentions to draw up a 10-year plan for health through a cross-party consensus document.
This has been widely welcomed, and follows the NAGP's campaign for a 10-year Tallaght Strategy for Health. Of course, agreeing such a plan will be no easy task but if achieved, it would bring much-needed stability and long-term planning to the health service, in the face of the current never-ending chopping and changing of the HSE and the relatively fragile political situation.
Speaking of the HSE, much was made last week of the latest plans in the Programme for Government to dismantle it and create a commission and hospital trusts — essentially leftover plans from the last government and their abandoned vision for universal health insurance. Fianna Fáil have made clear their opposition to dismantling their creation, so the 10-year consensus document will no doubt see this plan changed.
Plans for multi-annual budgets and a five-year service plan for the HSE, however, in the Programme were broadly welcomed and should also allow for better long-term planning of services.
Of note is the Programme's key focus on significantly increasing capacity in primary care, with 80 planned new primary care centres, a confirmed rise in GP training places, and, possibly most significant of all, the HSE being "mandated" to employ salaried GPs where necessary with all the relevant supports — surely a major potential breakthrough for attracting GPs to remote rural areas and deprived urban areas.
Successfully finalising a new GMS contract (and salaried GP contract) will of course be crucial to these planned changes.
The plans for the acute sector in the Programme were not as ambitious, with criticism of the earmarked €50 million to tackle waiting lists as not being anywhere near enough, while the commitment to increasing the number of hospital emergency department patients seen and discharged within the six-hour target, from the current 68 per cent to 93 per cent by 2021, was denounced by the Irish Association for Emergency Medicine, as representing "a significant and unacceptable watering-down of the current standard". However, the promise to carry out a bed review of the acute sector is a very welcome, if overdue, move.
(For more details on the Programme, see David Lynch's analysis on page 8.)
And what about Leo's legacy? I spoke to the former Minister for Health Leo Varadkar after the Election and asked what he wanted his time in Health to be remembered for. He said he wanted to be known for taking the first steps to universal healthcare, with the delivery of free GP care for under-sixes, for getting planning permission for the new National Children's Hospital over the line and for "making a reality" of the Healthy Ireland policy, which he said was "not just a document" but led to "real actions", including the Public Health (Alcohol) Bill and legislation restricting use of sunbeds.
So will this be what he is remembered for? His critics say he promised much but delivered little and was more like an outside critic of the health service, but no-one can argue the scale of the challenges he faced — all of which now face his successor.