You are reading 1 of 2 free-access articles allowed for 30 days
Managing the message in Irish healthcare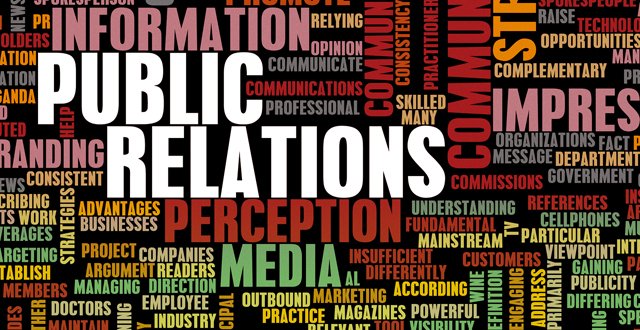 Last October, the HSE's Leadership Team gathered for a workshop with an intriguing focus: Storytelling and narrative development skills. The workshop was delivered by communications company Make Yourself. The tagline on its website encourages prospective clients to "experience how great you can be".
A HSE spokesperson told the Medical Independent (MI) that a "storytelling session" was provided to the Leadership Team.
The workshop was designed to provide the techniques required for "effective storytelling" to help the HSE "improve its ability to communicate effectively the story of the developments taking place across the health services". It cost €3,200 and was delivered by Make Yourself's Managing Director Mr Graham Singleton.
Communications training for the Leadership Team is largely provided by the HSE National Communications Division, but "from time to time" the HSE engages "external experts to provide specialist training".
The story of change in the health service is an undeniably complex narrative, testing the most gifted of 'storytellers'. Under Government policy (set in motion by its predecessor administration) the public health system is being restructured into Hospital Groups (eventually Trusts) and Community Healthcare Organisations that will work in tandem with a 'Health Commission'. This epic change-management exercise has been unfolding at a slow pace.
Yet an early chapter in this developing story surrounds the separate and significant payments to PR firms by many voluntary hospitals and embryonic Hospital Groups, as they seek to protect and assert their identities.
Information obtained by MI shows that, in 2015, over €730,000 was spent on PR agencies by five Hospital Groups and ten voluntary hospitals.
Additionally, communications staff are employed by numerous hospitals and Groups while the HSE National Communications Division has 29 staff (such roles largely extend beyond media/public relations).
In this article, MI presents a compilation of expenditure gathered through Freedom of Information (FOI) requests to the HSE, Hospital Groups and their constituent hospitals. In a number of cases, MI sought information administratively, after the hospital/Group indicated that the request had not been received or where a decision was not issued (in these cases, information on expenditure and recipient was sought).
MI also asked hospitals and Groups via FOI for "any performance reports or updates" on the "PR strategy authored by the PR/communication companies/personnel" during 2015 to March 2016; and any correspondence between hospital chiefs, Group CEOs and the HSE Director of Acute Hospitals on PR provision.
Beaumont Hospital was the only entity to locate relevant records (a power point presentation to its board by Drury Porter Novelli in March 2015).
THE PR DOSSIER
• HSE National Communications Division – 29 staff. Headed by a National Director on a €136,282 salary. Annual salaries of staff combined are minimum of €1.7 million using the lowest points in salary scales
The HSE National Communications Division has 29 staff (as of March 2016). Its remit includes media relations, crisis communications, staff communications training, social media strategy/management, website development and internal/staff communications as well as work on public health campaigns.
It delivers its work programme through four teams: Client services; digital; news and media; and programmes and campaigns.
"We work with HSE division teams to deliver over 500 communications projects annually," it stated.
In 2015 the HSE's four regional communications offices – comprising 16 staff – were discontinued in light of the emergence of Hospital Groups. "The Groups will become separate legal agencies. As part of the transition to this new model, Hospital Group CEOs are developing in-house capability for managing their own communications."
Each CHO is developing its communications function and this is managed and co-ordinated by CHO management locally, stated the HSE.
The news and media team in the Communications Division has internal and external communications duties. It handles approximately 5,000 media queries annually. The team consists of seven staff (including one staff member on maternity leave).
In a power point presentation (on the HSE website), the Communications Division outlined how its news and media team gains positive coverage for the health services, "as well as expertly handling negative stories".
Asked about the essential ingredients of handling a 'negative' story, a HSE spokesperson referred MI to a paper on crisis management by Dr W Timothy Coombs on the website of the Institute of Public Relations, US. (www.instituteforpr.org/crisis-management-communications/).
This paper states that the primary concern in a crisis has to be public safety: "A failure to address public safety intensifies the damage from a crisis." It also outlines concepts such as "stealing thunder", describing how "research consistently demonstrates that a crisis does less reputational damage if the organisation is the first to report the crisis".
The staff numbers and grades in the HSE Communications Division are listed below:
National Director, salary €136,282.
Assistant National Director, salary scale: €90,514-€110,183.
Six General Managers, salary scale: €65,376-€79,481.
Nine staff at Grade VIII, salary scale: €64,812-€74,551.
Four staff at Grade VII, salary scale: €47,015-€61,417.
Six staff at Grade VI, salary scale: €44,849-€55,032.
One staff member at Grade V, salary scale: €40,209-€48,496.
One staff member at Grade IV, salary scale: €25,752-€42,891.
• RCSI Hospitals Group – €96,684 to Q4 PR in 2015
In 2015, under a tendered contract, RCSI Hospitals Group paid €96,684 to Q4 PR (€73,314 for PR; €23,370 for "direct communications"). From 1 January-10 March 2016, the Group paid €27,582 to Q4 PR (€24,507 for PR; and €3,075 for direct communications). In its FOI response, the Group said it had no employees with a specific media communications/PR remit. The arrangement for "direct communications" support (ie, when Q4 responded to media queries) was discontinued in February 2016, according to the Group's FOI response.
Asked what the "PR" arrangement entails, the Group said PR/media "support".
• Beaumont Hospital, Dublin (RCSI Hospitals Group) – €100,945 to Drury Porter Novelli in 2015
In 2015, Beaumont's spend was €100,945 to Drury Porter Novelli; for January and February 2016, the spend was €11,712. The contract is to be renewed shortly following a tender process. Beaumont, in its FOI response, provided a presentation by the firm to the hospital board in March 2015, on its PR function and strategy (see further in main body of article).
• Rotunda Hospital, Dublin (RCSI Hospitals Group) – €28,102 to Strand Communications in 2015
The Rotunda "expended through revenue" €28,102 on communications/PR in 2015 when Strand Communications held the contract. In November 2015, the Rotunda tendered for PR/communications advisors. In February 2016 the contract was awarded to Heneghan PR. The company is not on a retainer, nor was Strand Communications.
"To date there have been no charges from Heneghan PR to the Rotunda Hospital," according to the hospital's FOI response on 21 March. There were no staff employed by the Rotunda with a PR/media communications remit.
• Dublin Midlands Hospital Group – €18,810 to PR 360 and Q4 PR in 2015
In 2015, this Group paid €18,810 to PR 360 and Q4 PR for press and communications support. From January-March 2016, €17,500 was paid to PR 360, according to the Group's FOI response.
In November 2015, PR 360 won a tender for provision of communications/PR services. The contract duration is for a maximum of four years. PR 360 are required to provide services either to the Group or to individual hospitals within the Group "as the need arises or collaborating with any existing communications provider in individual hospitals".
Communications/PR activities include managing the relationship between the Group and the media, to include "protecting the reputation" of the Group. Strategic PR advice is provided.
The Group also has a communications manager at Grade VIII (salary scale: €64,812-€74,551). This role involves internal and external communications. A Group communications strategy is being developed.
• St James's Hospital, Dublin (Dublin Midlands Hospital Group) – it engages Q4 PR
Details were still awaited through FOI at the time of going to press.
• Coombe Women and Infants University Hospital, Dublin (Dublin Midlands Hospital Group) – €25,552 to FTI Consulting in 2015
FTI Consulting is retained by the Coombe (following a tender) to provide PR on an ongoing basis at €2,942 per month including VAT, according to its FOI response. In 2015, the amount paid was €25,552. From 1 January-10 March 2016, €10,333 was paid for PR. The hospital employs an information/communications officer at Grade VII (salary scale: €47,015-€61,417) who, as part of the role, acts in a liaison capacity with the HSE, external organisations including PR firms, and the general public in relation to requests for information.
• Tallaght Hospital, Dublin (Dublin Midlands Hospital Group) – €92,400 to Drury Porter Novelli in 2015
Since 2012, Tallaght Hospital has used the services of Drury Porter Novelli for "proactive communications support, press office services and consultancy advice". The services include a "24/7/365 press office function and support for communications campaigns on hospital initiatives relating to clinical developments and community relations, amongst others".
These services are "contractual and provided on an hours incurred basis and the hospital has paid €21,881 for these services, year to date May 2016". Tallaght paid an average of €7,700 per month in 2015 (equating to €92,400).
The hospital employs 1.5 WTEs to manage internal communications across campus and to meet online/social media requirements, event management, community engagement and "manage the liaison" between Tallaght Hospital, the Dublin Midlands Hospital Group, Children's Hospital Group and Drury Porter Novelli on any related media issues.
The full-time communications officer at Grade VII (salary scale: €47,015-€61,417) was appointed in early 2015; the temporary part-time administrative post was put in place to support this role in September 2015. This information was sought administratively after Tallaght indicated the FOI request from MI had not been received.
• Ireland East Hospital Group (IEHG) – €21,848 to PSG Communications (September-December 2015)
From September to December 2015, IEHG paid €21,848 to PSG Communications, stated the Group's FOI response.
In May 2015 IEHG put out to tender a contract for a communications agency to act as communications advisors, help manage a press office, and advise the Group "and the 11 hospitals which are part of IEHG". Following a "robust" tender process, PSG Communications was awarded the contract with a retainer fee of €5,000 per month "plus projects to cover media training and other special services as required".
The contract with PSG came into effect in September 2015 and runs until 31 August 2019. From January-March 2016, €11,781 was paid to PSG by IEHG.
IEHG's response noted that, in the later part of 2015, communications functions started to transition from the HSE to the Group communications department. As of January 2016, all communications needs for its HSE statutory hospitals are met by the Group.
IEHG hired a Group communications manager in August 2015 to help develop its internal and external communications. The post is at Grade VIII (salary scale: €64,812-€74,551).
A press office and communications manager was hired to deal with press queries for statutory hospitals within the Group and to support the Group communications manager in development and implementation of communications requirements, stated IEHG.
The post is at Grade VII (salary scale: €47,195-€61,417).
Beaumont Hospital, Dublin
• St Vincent's University Hospital, Dublin (IEHG) – €48,000 to MKC Communications in 2015
St Vincent's University Hospital has a retainer with MKC Communications for €4,000 per month.
In 2015 the hospital spent €48,000 and year-to-date expenditure is €12,000, according to the FOI response issued via the IEHG on 11 April.
• Mater Hospital, Dublin (IEHG) – €25,433 to PSG Communications from January-September 2015
In 2015 the Mater Hospital retained PSG Communications from January-September 2015 when its PR and communications requirements were absorbed into the Group. Spend up to September 2015 was €25,433, according to the FOI response issued via the IEHG.
• National Maternity Hospital, Holles Street (IEHG) – €4,804 to Murray Consultants in 2015
According to an administrative response from the National Maternity Hospital, PR costs in 2015 were €4,804; costs from 1 January-10 March 2016 were €3,484.
It is not a retainer but an 'as used' arrangement, according to the hospital's response (issued by Murray Consultants). An administrative response was requested after the FOI request was not progressed.
NMH has no staff specifically employed to deal with media/PR.
• Saolta University Health Care Group – €134,316 to Setanta Communications in 2015
Saolta paid €134,316 to Setanta Communications in 2015. From 1 January-31 March 2016, the Group paid €33,579 to Setanta. The contract runs from 1 January 2015 to 31 December 2016. According to the Group's FOI response, external support was instigated by the former Galway Roscommon University Hospital Group and subsequently Saolta. This resource was put in place as the HSE West Communications Office was providing part-time support to the Hospital Group between January 2013 and August 2014.
The HSE communications support ceased from August 2014 until the Group made an internal appointment in April 2015. The support is necessary to manage internal and external communications requirements, including the newsletter, website, events etc, for a Group of six hospitals, employing 9,000 staff and serving a catchment in excess of 700,000 people, it said.
Saolta employs two internal communications staff at Grade V (salary scale: €40,209-€48,496) and Grade VIII (salary scale: €64,812-€74,551).
• South/South West Hospital Group – issued a tender for PR services
Group PR/communications requirements are handled by the HSE Press Office. The Group tendered for a "specialist communications service" last year.
• Mercy University Hospital (South/South West Hospital Group) – €24,300 to Mills Public Relations in 2015
Since June 2011, Mercy University Hospital (MUH) has engaged Mills Public Relations. It is on a monthly retainer. The contract is "in accordance with procurement rules" incorporating a "review process" managed by the hospital CEO. Some €24,300 was spent in 2015; total amount spent from 1 January-30 April 2016 was €8,100.
MUH does not employ staff with a PR/media communications remit, according to information supplied administratively by the hospital (via the PR firm) after MI received no acknowledgement of an FOI request.
• Children's Hospital Group (CHG) – €70,110 to Q4 PR in 2015
The CHG engages Q4PR and has internal communications resources (one internal communications manager since October 2015). The total amount paid for services provided by Q4 PR from April 2015-3 June 2016 was €76,445. In 2015 alone CHG expenditure with Q4 PR was €70,110.
• Temple Street, Children's University Hospital (Children's Hospital Group) – €16,583 to Q4 PR in 2015
According to an administrative response from Temple Street (sought after the FOI request attracted search and retrieval fees), Q4PR was appointed to provide communications support for Temple Street in April 2015. Support is provided on an hourly basis depending on the hospital's needs.
"If and when Temple Street commissions Q4PR to do work on its behalf, this is completely separate to Q4's contract with the CHG and NPHDB [National Paediatric Hospital Development Board]," stated a hospital spokesperson.
Q4PR provides a range of services including media relations support, advocacy campaigns, internal communications, messaging development and event management. Temple Street paid €16,583 in 2015 and €1,272 in 2016 (year-to-date to the end of March 2016) to Q4PR.
Temple Street has a part-time communications manager who handles both internal and external communications.
• Our Lady's Children's Hospital, Crumlin (Children's Hospital Group) – €22,140 to Setanta and Fleishman Hillard in 2015
Setanta Communications provided out-of-hours PR services from January 2014 to June 2015. Fleishman Hillard commenced providing out-of-hours PR services from July 2015 to date. Total spend to Setanta Communications for the period January 2015 to June 2015 was €11,070. This was an annual contract, according to the hospital's response under FOI. Total payment to Fleishman Hillard for the period July-December 2015 was €8,364 (total fees due were €11,070). Expenditure from 1 January-10 March 2016 was €1,845. The contract is due for renewal in July 2016.
The hospital has one Grade VII (salary scale: €47,015-€61,417) staff member employed for PR/Communications.
• UL Hospitals Group – three-person in-house communications team
UL Hospitals and its hospitals do not engage PR companies, according to the Group's FOI response. The Group has three employees in its communications team, one at Grade VIII (salary scale: €64,812-€74,551) and two at Grade VI (salary scale: €44,849-€55,032). The latter two appointments were made in May 2015. Media coverage is reported on a monthly basis via the Group Executive Council Communications Report. It intends to develop a Group PR strategy this year.
Press/PR represents just one component of the work of its communications staff.
• TOTAL: Hospital Group and voluntary hospital spend on PR firms in 2015: at least €730,027
The tally of released information equates to €730,027 expenditure on PR firms' services in 2015. This excludes in-house or national communications resources.
News agenda
Expenditure on PR within public services is often viewed critically. This is amplified when it is a health service stricken by funding shortfalls and where many patients are waiting inordinate periods for treatments that could save, extend or change their lives.
Moreover, the public is generally not privy to the strategic advice supplied to hospitals by PR companies, or to their recommended approaches on publicity pertaining to patient safety events. These companies are in the business of reputation management.
At the same time, there is broad acknowledgement that persistently negative stories affect staff morale and that generating news on positive developments may be an important counterbalance.
In 2015, Beaumont Hospital (which said it did not have any employed staff with a PR remit) spent the largest amount on a PR company, out of all voluntary hospitals that supplied information (€100,945 to Drury Porter Novelli).
In January 2015, concern about "recent negative media reports" and the impact on patients and staff was raised at a meeting of its board, according to meeting minutes.
It was "highlighted that the hospital should focus on publicity for the significant positive developments in the hospital, such as upcoming coverage of neurosurgery and cochlear implantation as mentioned by the Chief Executive".
Chair Ms Ann Fitzgerald informed the board that she and CEO Mr Liam Duffy "would be meeting with the hospital's external communications advisors to formulate a plan for 2015, and this would be brought to the board in the near future".
At a board meeting in March 2015, Mr Gerry Naughton of Drury Porter Novelli put forward "proposals to raise the positive profile of Beaumont Hospital". In summary, five steps were proposed – change media targeting from general to exclusives; invest more in "mining for positive human interest stories"; work more closely with the RCSI and the Beaumont Hospital Foundation; ensure senior staff are media trained; and "be open to (selective) media briefings". In the minutes, the board noted social media as a future consideration.
MI contacted the CEO's office at Beaumont to seek Mr Duffy's views on the impact of PR services. However, Mr Duffy was due to retire and had not responded by press time. Drury Porter Novelli was asked about the impact, in its view, of the proactive approach to generating positive stories about the work of Beaumont – and about the differences in approach between managing PR for a publicly-funded hospital and a client in the corporate for-profit space
A spokesperson said it was not its practice to comment on clients in this manner.
Dr John Duddy, a Specialist Registrar in Neurosurgery at Beaumont, said staff morale is affected by a constant cycle of negative news that often overlooks the positive work going on. He said more transparency is required on the role of PR companies in the public health service and in-house resources would be the best option. It would not be in the public interest for hospitals to "spin their way out of a negative incident", he underlined.
Dr Duddy added that social/online media is a relatively inexpensive means of promoting positive service developments and should be more widely used by hospitals.
Concern
Dr Paul Connors, the HSE's National Director of Communications, acknowledged that the cost of engaging PR firms and the multiplicity of arrangements in the health service is "a concern". Dr Connors told MI he has spoken to Hospital Group CEOs at their CEOs' Forum regarding the need for Groups to develop their own communications support. In that context he considers the engagement of companies as an "interim" measure. It takes time to build in-house communications capacity, which includes "a wide gambit" of functions from digital to public affairs, he said.
Dr Connors said the health system is undergoing a "massive change-management programme". In the past 12-14 months, the HSE Press Office has found it harder to receive information from the wider system undergoing this change, which in turn has slowed responses to journalists, he said.
MI sought comment from people working for PR companies regarding their role in public hospitals. One PR consultant, who did not wish to be named, said a big public hospital could attract several media queries per day, predominantly from daily print and broadcast outlets.
"The reality is that the level of media query is significant. There is constant demand from media for responses," they said.
Many hospitals are struggling to recruit healthcare professionals and improving a hospital's image was important in this context, they argued.
Querying MI on the background of this article, CEO of the Public Relations Institute of Ireland (PRII) Mr John Carroll said he understood "the salacious aspect of looking at PR, and making the case that all PR expenditure is wasted expenditure". He said there was a "misconception of the role of PR practitioners".
Mr Carroll said hospitals are obliged to communicate with the public. He said journalists want responses, doctors want to practise medicine, and managers want to focus on being managers, and that's where PR support comes in.
Media relations is part of the role of a communications professional, although not its totality, he added. "However, in the health service this is a particularly demanding aspect," he said.
"Ensuring that those queries [from media] are responded to professionally, that the information is provided in context and so forth, is a demanding and important task, as inaccurate and inappropriate coverage of an incident or an event can result in a damage to staff morale, as well as to patient and public confidence."
The role of PR is "not to hide" difficulties but to ensure positive developments are given an airing, he said.
The PRII has no position on whether PR in public hospitals should be an in-house or external resource. Mr Carroll added that the tendering process is a value-for-money mechanism and that he was not in a position to comment on whether there was duplication in the hospital system. "However, if there is, as you suggest, then that surely is true for a wider variety of professional services and not just public relations and communications."
Another PR consultant, who preferred not to be named, said PR outlay was often viewed as a "frivolous expenditure" that could attract public ire.
"Therefore, a headline 'hospital spends X thousand on spin doctors' doesn't actually endear hospital management to using PR, and yet they recognise that sometimes it is a necessary thing to do."
This PR consultant said there were differences in representing a public hospital and a corporate client. The public was entitled to a level of information not necessarily applicable in the case of a private company.
Prof John Crown
But some view this controversial coalition of public hospitals and PR companies as nothing short of outrageous. It is anathema to Prof John Crown, Consultant Oncologist at St Vincent's University Hospital, Dublin.
"The public relations relationship with its client is like an attorney-client relationship – the person who pays the public relations person engages them to make them look good… it is all about burnishing the image of the person who is paying for it," the former Senator told MI.
"I don't think hospitals should be spending money on public relations – not when they can't pay for cancer drugs."
Prof Crown, speaking to MI before the HSE announced it would reimburse new cancer drug Pembrolizumab, added: "They're (HSE) telling us they can't afford cancer drugs and they are paying public relations people to tell us why they can't afford cancer drugs – that actually happened this week."
Prof Crown believes more doctors should speak to the media on service issues; he also considers that civil servants should engage directly with the media by taking on such duties in rotation. (Mr Carroll said the PRII has no objection to senior management and medical staff operating as spokespeople, with appropriate training).
Dr James Gray, a Consultant in Emergency Medicine at Tallaght Hospital, Dublin, engages directly with the media on issues affecting the health service. He does not believe that public hospitals should be spending money on PR companies.
He said PR companies such as Drury Porter Novelli – which is contracted by Tallaght – have as their focus "optimisation of institutional reputation and limitation of any negativity". (The firm provided comments to MI,which in summary, said it supports an open culture).
Dr Gray said he does not seek permission from hospital management to speak to the media on health service issues.
"I have been approached in the past about my media activity but that has ceased as management know I will not be silenced as a patient advocate," he added.
*In our online version, the total expenditure on PR was updated to include the CHG spend in 2015. Previously it had supplied the figure into June 2016 without disaggregating the 2015 amount.