You are reading 1 of 2 free-access articles allowed for 30 days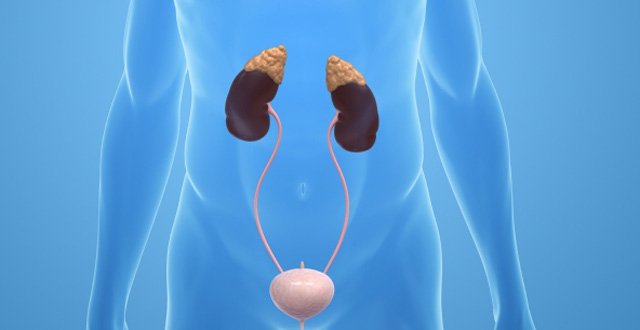 Lower urinary tract symptoms (LUTS) are a common complaint in adult men with a major impact on quality-of-life and substantial economic burden.
The present EAU Non-neurogenic Male LUTS Guidelines are symptom-orientated and offer practical evidence-based guidance on the assessment and treatment of men aged 40 years or older with various non-neurogenic benign forms of LUTS.
The understanding of the LUT as a functional unit, and the multifactorial aetiology of associated symptoms, means that LUTS now constitute the main focus, rather than the former emphasis on benign prostatic hyperplasia (BPH), and secondary to benign prostatic obstruction (BPO), detrusor overactivity (DO)/overactive bladder (OAB), or nocturnal polyuria in men over 40 years.
Diagnostic evaluation
The high prevalence and the underlying multifactorial pathophysiology of male LUTS mean that an accurate assessment of LUTS is critical to provide best evidence-based care.
A practical algorithm has been developed by the EAU for guidance (see Figure 2).
LUTS management (summary)
Conservative and pharmacological treatment
Watchful waiting is suitable for mild-to-moderate uncomplicated LUTS. It includes education, reassurance, lifestyle advice, and periodic monitoring.
First choice of therapy is behavioural modification, with or without pharmacological treatment. A flow chart illustrating conservative and pharmacological treatment choices according to evidence-based medicine and patients' profiles is provided in the guidelines.
Surgical treatment
Prostate surgery is usually required when patients have experienced recurrent or refractory urinary retention, overflow incontinence, recurrent urinary tract infections, bladder stones or diverticula, treatment-resistant macroscopic haematuria due to BPH/BPE, or dilatation of the upper urinary tract due to BPO, with or without renal insufficiency (absolute operation indications, need for surgery). Surgery is usually needed when patients have had insufficient relief in LUTS or post-void residual after conservative or pharmacological treatments (relative operation indications).
The choice of the surgical technique depends on prostate size, comorbidities, ability to undergo anaesthesia, patient's preference/willingness to accept surgery-associated side effects, etc.
Nocturia
In relation to the management of nocturia in male LUTS patients, the guidelines state that assessment must establish whether the patient has polyuria, LUTS, sleep disorder or a combination. Therapy may be driven by the bother it causes, but non-bothersome nocturia may warrant assessment of a frequency volume chart (FVC), depending on history and clinical examination, since potential presence of a serious underlying medical condition must be considered.
Follow-up
EAU guidelines recommended male LUTS patients follow-up strategy:
Patients with watchful waiting should be reviewed at six months and then annually, provided symptoms do not deteriorate or absolute indications develop for surgical treatment.
Patients receiving beta-1-blockers, muscarinic receptor antagonists, beta-3 agonists, phosphodiesterase-5 inhibitors, or a combination should be reviewed four-to-six weeks after drug initiation. If patients gain symptomatic relief without troublesome side-effects, drug therapy may be continued. Patients should be reviewed at six months and then annually, provided symptoms do not deteriorate or absolute indications develop for surgical treatment.
Patients receiving 5α-reductase inhibitors should be reviewed after 12 weeks and six months to determine their response and adverse events.
Patients receiving desmopressin: Serum sodium concentration should be measured at day three and seven and after one month and, if serum sodium concentration has remained normal, every three months subsequently; the follow-up sequence should be restarted after dose escalation.
Patients after prostate surgery should be reviewed four-to-six weeks after catheter removal to evaluate treatment response and side effects. If patients have symptomatic relief and there are no side effects, further assessment is not necessary.
The Non-neurogenic Male LUTS Guidelines can be accessed at the EAU website at http://www.uroweb.org/guideline/treatment-of-non-neurogenic-male-luts/.