You are reading 1 of 2 free-access articles allowed for 30 days
Making the most of healthcare technology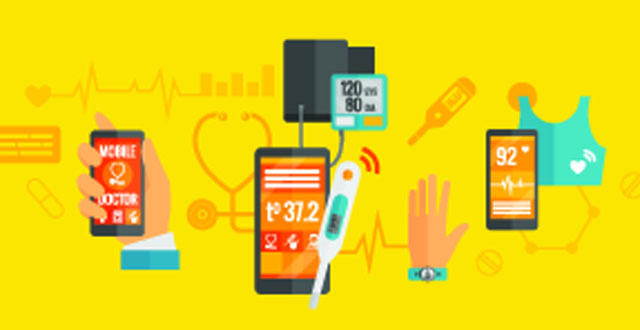 The prevailing wisdom is that technology-enabled workforces are more productive and cost-effective, according to Dr Kaveh Safavi, Global Managing Director of Health Industry at Accenture. The tricky part is getting there.
Dr Safavi, who was in Ireland recently to meet company clients, remarked: "Even if the future state is more economically productive or efficient, the transition requires investment."
Dr Safavi, who has both a medical and law background, brings more than two decades of leadership experience to his current role, and established one of the US Midwest's first electronic medical record systems.
Ireland is playing catch-up in healthcare technology in many respects. There has been "a chronic underinvestment" in the area over the years, as Accenture's local head of healthcare practice, Mr Patrick Power, noted. Some "pockets of excellence" exist, he said, but significant parts of the system are underserved, particularly the community.
However, when investment is forthcoming, ensuring buy-in from healthcare professionals is just as crucial. In this respect, Dr Safavi says clinicians easily embrace technology when there are clear benefits for patients and for themselves.
'The doctors' first response is that telemedicine is a bad idea, until they become owners, investors, and operators of telemedicine, in which case they think it is a good idea'
"The challenge is if you impose a burden on them to interact with technology, for which they can't see any benefit at all," he told the Medical Independent (MI). "There is often this theory that doctors are resistant to technology but that's actually not true. If you look at physicians' adoption of medical technology or you look at their adoption of personal consumer electronic technology, it is some of the highest in all demographic groups. But that is because they see the immediate direct benefit for themselves or their patients."
Asymmetric information
In the early 1980s, as a medical student in the US, Dr Safavi remembers a time characterised by asymmetric information, where medical resources were effectively kept under lock-and-key.
"If you wanted to have access to a medical journal or a textbook, you had to submit your medical license to the National Library of Medicine and pay a fee. Otherwise no-one could have access to the medical information. We [in medicine] guarded it with our lives," he recalled.

Dr Kaveh Safavi
Dr Safavi believes information asymmetry is a form of power and the traditional medical model has tried to use it as a way to maintain command. "But the new models, which are much more about patient-centred care, actually say, well aren't we trying to break those walls down? Aren't we trying to shift the centre of gravity towards patients?"
All has changed –with the advent of Google et al – but perhaps not utterly. Dr Safavi suggests that the "conversation" has merely taken on different themes –such as patient access to their electronic health record.
"Now there is a group of patients – around one-in-four – who are saying they would actually switch doctors in order to get access to their medical records. Once they are aware it exists, they have an expectation," Dr Safavi told MI. "So where does that attitude come from? Well, we are so used to having access to our own information around financial services, for example. The concept of us not being able to see our financial information now would be completely unacceptable.
"What you are seeing is people saying, 'look, I can see everything else in my life – tell me again, why I can't get access to my medical information? If you have access, I should have access to it.' What was basically viewed as something which was about making the doctor's life efficient, suddenly becomes a point of satisfaction for a patient. And the patient is actually the one that drives the adoption, because they are the ones who are saying, 'this is an expectation I have'. You start to see that cycle play itself up. It ends up becoming what drives adoption in a number of societies."
The notion of patients having easy access to their medical records can be unsettling for the medical profession. However, Dr Safavi refers to the Open Notes project in the US, which aims to give patients access to the notes written by their doctors and other clinicians.
'Now there is a group of patients – around one-in-four – who are saying they would actually switch doctors in order to get access to their medical records'
A US pilot involved primary care practices at Beth Israel Deaconess Medical Centre, Geisinger Health System, and Harborview Medical Centre, facilitating patient-access to visit notes over secure Internet portals.
Research on this pilot, published in 2012 in the Annals of Internal Medicine, found that most patients reported clinically relevant benefits and minimal concerns, while doctors experienced no more than a modest effect on their work lives.
"There was a large group of doctors that were really sceptical about this being a good idea," noted Dr Safavi. Some were concerned they would be inundated with baseless questions or would have to manage a high level of patient anxiety. In short, "nothing but headaches."
But, as research has found, the concerns in this case were unwarranted, he outlined.
According to Dr Safavi, there is also now an emerging notion that the electronic health record is a platform for a relationship with a patient. "So it is not just a doctor's work papers, it is not just a research database, it is actually a platform for a relationship and a conversation. And done correctly, a patient is more engaged in their own care, they participate in a different way and potentially get a better result. And so the evolution of a record to a basis of a relationship is a totally new concept and is just beginning to feel its way into the market."
Telemedicine
On other fronts, the advent of telemedicine has been grasped by doctors with both enthusiasm and concern. Fears over the possibility of commercial operators destroying patient-doctor relationships have been expressed. In Ireland the IMO recently called on the Government and the Medical Council for more guidance and legislaiton in the area.
"The doctors' first response is that telemedicine is a bad idea, until they become owners, investors, and operators of telemedicine, in which case they think it is a good idea," offered Dr Safavi.
"And so what I think is happening now – and this is typical of any market that is disrupted – is the incumbent generally perceives himself as being threatened by a competitor until they recognise that there is some value they can gain from it."
Telemedicine began as a means of reaching out to under-served communities, but demand has increasingly become patient-driven.
"Technology allows doctors to be much more available without needing physical proximity of the parties, which changes completely the relationship between supply and demand and the need for location. That is a consumer-driven demand, that the marketplace begins to respond to, and there is no way that the clinicians can shut that off – they can slow it down, but they cannot shut it off."
One criticism around telemedicine is that the doctor may not know the patient.
Dr Safavi commented: "Frankly, that can be levelled when a patient walks into an A&E and a doctor who has never seen them takes care of them. The burden of that doctor making the right decisions doesn't lessen because telemedicine exists – it still exists – and sometimes people think that there is an expectation somehow that the level of quality is relaxed because you are separating the doctor from the patient … that is actually not true at all."
But that is not to say there are not risks around technology and medicine, acknowledged Dr Safavi.
Work models
One such risk surrounds the introduction of technology into the working day.
"What we have seen in some cases is that if you have a particular work model and you try and add a technology or telemedicine model to it, it can be actually pretty disruptive and create a bigger problem for the doctor efficiency or the patient queuing, because you haven't really planned for it," said Dr Safavi.
"Many of the things that go into the transitions require you to think of a new work model, rather than you trying to impose technology on an old work model, and not planning for that can be a big source of dissatisfaction – it can often lead to technology investments being made that never get used."
Dr Safavi added: "You will walk around and see unused technology because they didn't actually change the way they work in order to take advantage of that. So the wasted money tends to be a fairly big risk. And the other [risk] is that you have a lot of small pilots, typically, but you don't create any kind of scaled process, so the society never really gets to realise the benefit of something systematically –it is 50 or 100 patients here for a while, a couple of hundred over there – they are stories but they are not system change."
Success of technology in healthcare is hugely dependent on organisational models, leadership, and support.
"We do see sometimes that there is a tendency to believe, 'if I just put the technology in, things will be better', and that is clearly not the case…. You actually have to change the way people work to take advantage of technology in order to really get the benefit – and that is a totally different investment than just putting the system in place."