You are reading 1 of 2 free-access articles allowed for 30 days
Making rheum for improvement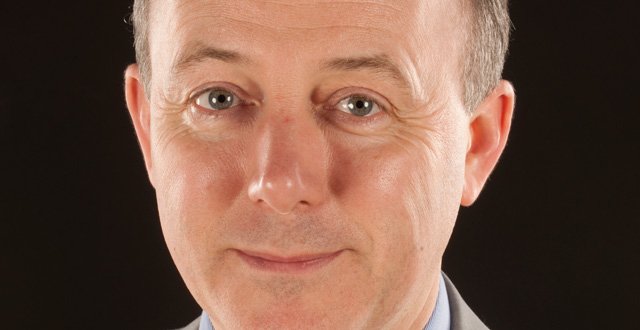 It's set to be another busy year for the Irish Society for Rheumatology (ISR) as it prepares for its Spring Meeting later this month in Kilkenny City.
"They are always busy," ISR President Prof David Kane jokes.
And a look at the meeting's agenda, filled with a healthy mix of international and Irish speakers, reveals that there is much to look forward to.
"It is a good all-round clinical meeting, which is going to deal with a wide range of clinical conditions," Prof Kane tells the Medical Independent (MI). "I'm looking forward to hearing about the psychorhuematology presentation. There's a psychological element to all our illnesses that we don't always have time to deal with."
The recognition and treatment of pain will also be discussed at the meeting, an issue which Prof Kane describes as having reached epidemic proportions.
"Pain has just become a huge area for GPs and specialists alike, so I'm looking forward to hearing and getting some new ideas on how to manage chronic pain, which is not easy. There seems to be quite a focus on the more holistic and psychological models, so I hope I'll learn a lot from that."
Another topic to be discussed is University College Hospital London's experience with hypermobility and Ehler-Danlos syndrome.
"Hypermobility — it's a common condition where there aren't a huge amount of treatment options other than education and physical therapy. There is no understanding of the biology, really. Dr Nicola Ambrose, Consultant Rheumatologist, is coming from a centre that has a strong reputation of looking into this issue. I'd be interested to see what they have found out about it, in terms of whether there are new treatment angles."
Advances
This is Prof Kane's second year as President of the Society, a period which has been marked by a number of advances for the ISR.
"We certainly have a few things in our sights in terms of improving the infrastructure behind what we do.
"We're working on the idea of having an Irish Society of Rheumatology Biologics Society, which the ISR Board is very supportive of, and we hope that Prof Gerry Wilson will bring forward plans for that at the Spring Meeting.
"We've been looking at improving the content and quality of our meetings and I think our last two meetings have been very successful in attracting a huge turnout of rheumatology specialist nurses and allied health professionals."
As one of the Society's primary aims is to increase the awareness of the specialty, it is unsurprising that education features heavily in its meetings. One way the ISR has tried to create further interest in rheumatology is by establishing a competition for medical students.
"The winners of this will attend our annual meetings so they can experience clinical and basic scientific research in rheumatology. But also so we can give them some mentoring and hopefully get people interested in our specialty," Prof Kane explains.
"We're also looking at developing education for our postgraduate trainees as well."
The Society is also working with the 'Treat to Target' programme, which hopes to support the increase of nurse specialists to do more of the monitoring of return patients with rheumatoid arthritis. This will free-up more slots to see new patients.
'Okay, there's an increase in pay but are the conditions any better? We know that the health service is vastly underfunded. Yes, salaries are important but people also want to come back to a quality job'
Last year, Prof Kane expressed the desire to make Ireland a rheumatology hub, something which he continues to believe can be achieved.
"We have very highly-skilled consultant rheumatologist staff; they have all trained abroad and I don't see why we couldn't emphasise that to attract trainees into the specialty," he outlines. "Traditionally, we have looked abroad as the place to go for training, but with very high-quality trainers in Ireland, I think we need to sell ourselves a little bit more. We see very high volumes of patients here, we have good access to high-tech therapies, we can offer ultrasound training and we engage in high-end research. It is a good place to train.
"Obviously, everyone likes to go abroad for a couple of years to train, to learn new skills and bring them back, but I think the core of rheumatology can be done here.
"The ISR really wants to draw more people into the specialty and retain them in training until ultimately, they will go abroad.
"And we hope then to work hard to get jobs for them to come back to."
The focus on retention is key, Prof Kane believes. Last year, the Society released a statement which came quickly to the heart of this matter: Ireland has one of the lowest numbers of public consultant rheumatologists in Europe — a fact that has obvious impact on patients and waiting lists.
"We face two big challenges," Prof Kane explains. "One is, we have a relatively small number of rheumatologists; and the second thing is that rheumatologists are spending half of their time in general medical care. We probably could have no rheumatology waiting lists if we increased the numbers a little and took rheumatologists out of general medicine.
"But I don't think in the current climate we're going to get out of general medicine, so we need more rheumatologists — that's the problem."
At the moment, waiting times for rheumatologists are up to two years around Ireland, adds Prof Kane, and clearly this is unacceptable for both patients and their doctors.
Consultant shortage
When asked if the recent acceptance of the LRC's revised proposals on consultant pay and career structures will help persuade people to return to Ireland, Prof Kane is sceptical.
"My own personal feelings are that it will be difficult," he says, adding that the ISR has no position on the matter. "We've now had a gap and during those years those people have become quite embedded in services abroad and I don't think they are going to be rushing back.
"Okay, there's an increase in pay, but are the conditions any better? We know that the health service is vastly underfunded. Yes, salaries are important but people also want to come back to a quality job, where they can deliver good healthcare to their patients. Everyone wants job satisfaction so I'm not sure the new contracts are suddenly going to turn that around."
In Prof Kane's opinion, singling-out consultants for further cuts was counterproductive and led to a decimation of the specialists' ranks. Returning to agreements made under previous contract is the only way to ensure fairness.
"I'm glad that they have moved somewhat but I think they should have moved right back to what was fair. Cuts should have been equitable across the system, and I don't think that they should have singled out consultants for some kind of extra cut. It was, to me, very charged politically, and I think the people who are waiting it out abroad aren't exactly jumping to get back because they can see the health service is still in a lot of difficulty.
"I do hope that we get rheumatology trainees back but my suspicion is that a lot of them will have established themselves with good salaries within well-funded health systems abroad, and it's going to be even harder to get them."
Despite the challenges, Prof Kane remains optimistic and is looking forward to the Society's Autumn meeting.
"Of course, we'll be planning the Autumn Meeting which will be in Naas and is organised by Tallaght Hospital. We hope to use it as a big platform for rheumatology research and hopefully we'll also have secured the appointment of a Professor of Molecular Rheumatology at Trinity as well."
So 2016 will undoubtedly be another busy year for the ISR and its members.