You are reading 1 of 2 free-access articles allowed for 30 days
Making no bones about advancing athlete health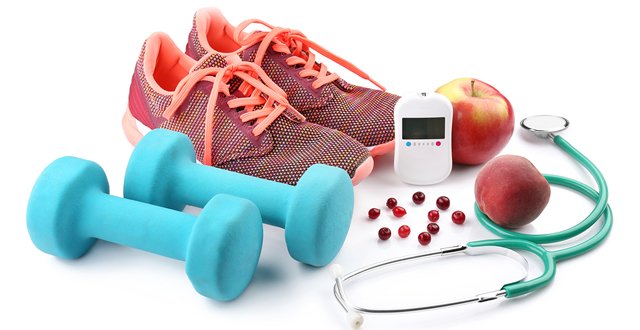 Dr Pat O'Neill is a Consultant in Orthopaedic and Sports Medicine who works at the Mater Private Hospital in Dublin, runs the sports injury clinic at Cappagh National Orthopaedic Hospital, and lectures in orthopaedic sports medicine at Trinity College Dublin.
But for readers of a GAA persuasion, he is perhaps primarily known for his unmatched success with Dublin football. A key member of the legendary back-to-back All-Ireland-winning Dublin squad of the late 1970s, Dr O'Neill went on to manage the Blues to Sam Maguire glory in 1995, making him one of the select few to have earned All-Ireland medals as both player and manager.
Dr O'Neill's unique insight into sports injury and sports medicine on and off the pitch makes him an ideal spokesperson for the 'Mind Your Bones' campaign being run jointly by the National Dairy Council and Cappagh National Orthopaedic Hospital in advance of World Osteoporosis Day on 20 October. It is an area he is more than familiar with; while the risk of bone injuries is part of playing sport, in some cases, osteopaenia or osteoporosis is a major contributory factor, he says.
"We see stress fractures and quite often, there is an underlying issue there in terms of bone health — maybe it hasn't progressed to osteoporosis, but there is certainly an osteopaenia component to it. Then when you put the additional activity loads on it, the bone fragility comes into play and its doesn't sustain itself for these repetitive activities," he explains.
"I've had very little in terms of bone injury at any stage in a sort of fairly extended career. I have no doubt it was put down to drinking about two pints of milk a day. It is far better than those faddy sports drinks, for multiple reasons."
Dr Pat O'Neill
While osteoporosis is a disease that predominantly affects females, particularly those post-menopause, Dr O'Neill says this does not mean men are protected.
"It has been an issue with regard to jockeys and it brings to light the whole issue surrounding their nutrition. Of course, that would bring in the dairy component of it as well, because the jockeys are tending to try and make a certain weight, as it's a weight-restrictive sport. Their nutrition sometimes suffers on the back of that, and particularly any kind of nutrition that might involve weight gain. There would be this misperception that dairy products, because of their fat content, would increase weight, so they are not taking them and then because of that you have these deficiencies in calcium and vitamin D developing, leading to reduced bone density — maybe not to the level of osteoporosis, but it's not optimal bone health."
Bones are at extra risk in any high-impact sport, he adds. "Jockeys fall off horses and with any of the contact sports as well, you need good strong bones. Apart from the stress injuries, you need good strong bones to endure some of the acute bone injuries like fractures, as opposed to stress fractures, which is really a repetitive injury."
Amateur participants
Dr O'Neill won't be drawn on the most memorable injury he has come across, just to say it was in "the most high-profile" players, but he is also keen to emphasise the risks of injury in people for whom sport is a hobby. The increasing popularity of marathons, triathlons and 'Ironman' contests is sending far more people to his clinics with serious injury than in years past.
"These are people with high participation. They might not be considered elite athletes, but it can be a very important part of their lives. Probably the most common one in terms of bone are the stress fractures, or the bone stress conditions. They particularly affect the shin bone and the foot bones, also the hip bone. The hip bone is a particularly problematic one; that's a major injury which can sometimes require interventional treatment and surgery if it's not detected and dealt with early."
One issue he isn't reticent about discussing is overtraining, or "burnout", which has been a hot topic within the GAA in recent years, as well as in other sports. Dr O'Neill chaired the taskforce on player burnout for the GAA over a decade ago and he says this continues to be a problem within the Association.
"It's not a great term, 'burnout', but it is one that was used because it was one that the general public understood. With burnout, you can look at it from three main areas. There is the over-training component of it — more training does not mean one will get better; there are optimum levels in getting that balance right, so there is the physiological component of the over-training. That's really what the burnout refers to," he explains.
"There is the psychological component of it as well, similar to chronic fatigue, but it's basically an over-training syndrome. Of course, combined with that over-training syndrome, you then get the over-use injuries, which logistically would come about again because of the high intensity level."
Particularly vulnerable are younger elite players, mainly in the 17-to-22 year-old age group, says Dr O'Neill.
"A young male doesn't reach maturity until they are 19, females about 17, but they are quite often the ones who are playing with multiple teams, at multiple levels. They can be overloaded and sometimes you find them competing in more than one sport and they haven't reached skeletal maturity."
The findings of the taskforce in 2007 were unequivocal; burnout was a serious issue that needed to be urgently addressed by the Association. Since then, certain restrictions have been put in place — for example, young players can no longer play at both senior intercounty level and under-20 level.
However, overuse injuries remain common in the younger cohort of players, states Dr O'Neill. One study showed that the ratio of training sessions to matches was an onerous 13:1, which Dr O'Neill describes as a "total imbalance".
He comments: "The focus is to try and play more games and try reduce the training schedules. It's more interesting and satisfying for the individual and it makes far more sense spending all this energy and activity, and the pressure on the musculoskeletal system on the playing field rather than the training field. The whole thing is to retain people to keep exercising right through their lives and not discourage them because of these issues that can evolve at an early age."
Head injury
Concussion is another hot topic in sport. The precise long-term consequences of a blow to the head, and the links between concussion and brain damage, are still to be clearly elucidated by medics and researchers, but Dr O'Neill maintains Ireland is ahead of the game in this area.
"There is a big involvement in equestrian sports here, and in this you are dealing with speed, you are dealing with large animals, obstacles. In our contact field sports — hurling, football, soccer and rugby — they are heavy physical sports, executed with speed and agility, and the potential is there for collision and head injuries. Ireland would be considered one of the leaders in the awareness of this and in dealing with preventative measures."
Dr O'Neill notes that concussion is now a huge issue in American football, with research showing an increasing number of retired NFL players who have suffered concussions have developed memory and cognitive issues, such as dementia, Alzheimer's, depression and chronic traumatic encephalopathy (CTE). A number of legal cases have ensued.
"I think that has sort of woken up a lot of others to look at it from a preventative perspective rather than dealing with it when it occurs," he notes.
Closer to home, Dr O'Neill is concerned at what he terms the "darker side" of supplementation and the growing prevalence of anabolic steroid use within sport, fuelled by their easy availability online.
"I really don't think it's very prevalent in this country, certainly based on the history to date, but there is concern about certain medications being used. I'm referring particularly to the likes of anabolic steroids and human growth hormones. The problem is that in the Internet age, these are readily available now. They are illegal of course to use, but that doesn't stop them coming into the county and being available. Most of these are prescription drugs and they should only be prescribed for specific health reasons if there is a requirement."
Dr O'Neill maintains his place on the GAA Medical, Scientific and Welfare Committee, one he has held for over 22 years, but is adamant that his current role is primarily as "an observer and supporter of Dublin football". Thus, the last question has to be about the current Dublin crop and their stunning four-in-a-row achievement. Are they the best Gaelic football team he has seen?
"I think history speaks for itself; they are a fantastic team and they play very attractive football. They are such an impressive bunch of athletes and footballers and they have a great team ethos. They are extremely well managed by a former player, Jim Gavin, whom I managed myself, and he is ably assisted by Jason Sherlock, Paul Clark and Mick Deegan. Jim's attention to detail, his use of sports science, sports medicine, exercise physiology, sports nutrition and sports psychology; it's fantastic the way he is able to use it all. I hope that doesn't sound seriously biased!"