You are reading 1 of 2 free-access articles allowed for 30 days
Making major strokes 'a thing of the past' in Ireland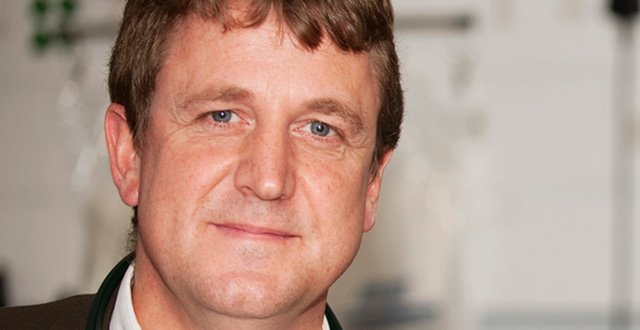 Dr Ronan Collins, Consultant in Geriatric and Stroke Medicine at Tallaght Hospital, Dublin, and Senior Lecturer in Stroke Medicine at TCD, raised the issue of pulse-checking versus screening for atrial fibrillation (AF) during a satellite symposium at the recent European Society of Cardiology (ESC) Congress 2015, the world's largest cardiology event.
Dr Collins raised the point that the value of taking a patient's pulse in an effort to detect AF during a routine consultation is of limited clinical value, because this will not detect 'silent' AF. While a structured screening system would certainly improve detection rates in AF, is it a lack of political will or insufficient impetus among the medical community that is preventing such a programme being rolled-out?
"I think it boils down to a combination of factors," Dr Collins told the Medical Independent (MI). "I think that perhaps the medical community hasn't been as effective as it might be in terms of being advocates. There are also a number of different specialties involved in AF and they might be coming at it from different angles. As a geriatrician who looks after stroke patients, I am unfortunately dealing with the end aspect, when the disaster has already happened, but that does focus the mind on how to best prevent it from happening in the first place."
Burden of stroke
He pointed out that the burden of stroke is set to increase exponentially in the years to come and this needs to be addressed seriously. "The bottom line is that our population is ageing," he said. "By 2050, we will have close to 15 per cent of people aged around 80 years-plus and of course AF is very much an age-related condition, so we are going to have to have an enormous growth in the numbers of people with AF."
A major factor in AF treatment is the fact that the condition can go undetected, presenting a particular set of challenges for physicians. "The problem with AF is that most people don't even know they have it," he explained. "Very often, the first clue they have is when they have a stroke — basically, AF is like a faulty cement mixer; it doesn't mix the cement properly and it 'clumps'… you feel nothing, but it's mixing with the blood inadequately and a stroke results. So how do we prevent these strokes? Simply put, we need to detect AF in people."
'Historically, there may even have been a reluctance to detect AF because once you find it, warfarin is very difficult to use and monitor, and patients didn't want to take warfarin either, it needs to be said'
HIQA recently published a health technology assessment for screening for AF in general practice, which concludes it is effective for patients aged over 65 years, with a cost per quality-adjusted life year (QALY) of €20,271. The method of screening recommended is simple radial pulse checking, supported with 12-lead ECG, which would also apply to patients interacting with hospitals through clinics, inpatients and day patients.
However, Dr Collins has stated that while "this is a start at least, it is also accepting 'second best' to be advocating 'moment in time' pulse checking, in my opinion — a bit like looking at someone's breasts rather than doing a mammogram for cancer screening — and we should be advocating for proper screening using modern technology in at-risk populations".
Dr Collins told MI: "There are a number of ways of detecting AF but one of the problems is that in the majority of cases, AF comes and goes. In my opinion, which a pulse-check is better than nothing, ultimately it's a waste of time and is actually falsely reassuring — you can take someone's pulse and say 'you don't have AF' — yes, they may not have AF at that moment in time, but they could have it that evening.
"Those of us who screen people after a stroke see this all the time — a person comes in and you know the stroke is probably related to AF by the nature of it, but when you take the pulse and do ECGs, the appear not to have AF," he continued."Then when you monitor them continuously, you can see the AF coming and going."
Fulfilling criteria
Dr Collins outlined the challenge this poses in terms of thorough detection: "If you look at the original Wilson and Jungner criteria in screening for conditions, the condition needs to be readily identifiable, it needs to have serious consequences and it needs to be treatable and detectable — AF fulfills all these criteria and they are the criteria that cancer specialists use for devising screening programmes for breast cancer, for example, and yet we don't have a screening programme for AF.
"If Wilson and Jungner criteria are good enough for cancer screening programmes, then they are good enough for AF and stroke prevention and as modern devices have improved hugely from days of cumbersome haltering, we need to be advocating systematic screening of people in the community and investment in that."
'The barrier might be that people are nervous that if they find AF, they feel it might cost a lot to treat it. But the cost of a stroke is 10 times greater and surely, medicine is about adding quality to people's lives'
There are some clear barriers to implementing such a screening programme, he continued. "The barriers to that include public awareness — people need to know what it is, because if the public don't know what something is, they are not going to engage in any screening programme.
"Secondly, we need to advocate politically as to why it is important that we have such a programme, and thirdly, we need to define how to screen for AF," he told MI. "Technology is becoming cheaper, more lightweight, less hospital-based and there are technologies now that can be used in the community, such as patches the patient can wear for 30 days that will determine whether there is a problem of not and can even upload remotely the information to a specialist. All those barriers are surmountable, but it needs a bit of drive behind it."
Dr Collins elaborated on who should be the driving force behind such an initiative. "It is up to organisations like the ESC," he said. "To be fair, in Ireland the Irish Heart Foundation (IHF) has been pushing this idea and funding our own study trying to do this in the community with five-day monitoring so we are getting there, but it needs a bigger push."
However there is a role to be played by the medical community, Dr Collins added. "I think the RCPI could help," he stated. "Along with the IHF, they can help to push this agenda. Like every agenda, the professional bodies need to come together and the advocacy body, the IHF, and the RCPI, which sets the guidelines in Ireland, drawing from groups like the ESC and then deliver it to the Minister for Health and say, 'this has to happen — we have to do more to prevent stroke'."
This must be done, explained Dr Collins, against the backdrop of stroke being the third-leading cause of death and leading cause of adult disability in Ireland and AF is heavily implicated in these events. "We just can't ignore this any longer," he emphasised.
"Historically there may even have been a reluctance to detect AF because once you find it, warfarin is very difficult to use and monitor, and patients didn't want to take warfarin either, it needs to be said.
"Now, the barrier might be that people are nervous that if they find AF, they feel it might cost a lot to treat it. But the cost of a stroke is 10 times greater and surely, medicine is about adding quality to people's lives and that means ensuring that not only do people live longer lives, but also that they have a more sustained, better quality of life throughout those years."
Renewed push
Dr Collins concluded that there needs to be a renewed push to make policy makers aware that the initial cost of screening for AF would be insignificant in comparison to the enormous savings that would accrue for the health services in years to come.
"Myself and Peter Kelly [Consultant Neurologist and Joint Clinical Lead and Director of the Stroke Service at the Mater Hospital, Dublin] actually went to the Department of Health some time ago with this proposal," he told MI. "The problem with budgeting in the Department of Health — and perhaps some people don't know this — but the Department understands the logic of front-loading; investing now in order to save down the line.
"However, the budgetary mechanisms don't seem to exist to allow them to do that, so they have to run the budgets in time frames, rather than sitting back and realising — a little like investing in your pension, if you like — that if you invest X amount now, you will save a far greater amount down the line.
"So I think we need to have a rethink, or at least dedicate some of that budget, to investment strategies that will produce dividends down the line and this is one way to do it and the technology to do it now exists. Of course, GPs will need to identify who might be at risk of AF and who might be candidates for screening; that's what our project is about. They obviously need to also be reimbursed if they buy the equipment but that's the investment, and down the line, you would be hoping there will be an investment in screening and the costs of drug therapy and eventually, we would hope that we can make major strokes a thing of the past."