You are reading 1 of 2 free-access articles allowed for 30 days
Lower urinary tract symptoms in male patients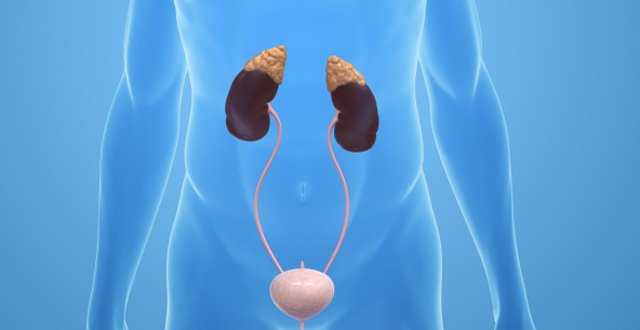 An average Irish GP will have over a hundred male patients with lower urinary tract symptoms (LUTS) severe enough to consider seeking treatment.
Benign disease of the prostate can be divided into two broad groups: Obstructive/hypertrophic, and inflammatory.
Urologists have moved towards a more descriptive symptom terminology. This includes 'LUTS'; 'benign prostatic enlargement'; 'bladder outflow obstruction' (usually but not always secondary to an enlarged prostate); 'storage symptoms' (the result of difficulty in passing urine through an obstruction); and 'voiding symptoms' (where problems arise as a result of overactive or underactive bladder muscle contraction).
Patients tend to be more concerned by storage symptoms than voiding symptoms. It is thought the majority of these come about as a result of bladder muscle hypertrophy and over-activity secondary to obstruction.
A recent survey of Irish GPs suggests 44 per cent of male patients typically present after several months of experiencing LUTS, while 38 per cent may wait for several years.
A rational approach is to try to identify those men who are at risk of developing serious complications from their prostatic disease.
For the vast majority of men with bothersome symptoms, a number of simple screening tests will make sure there is no serious problem. In our practice, we recommend a clinical examination and urinalysis with culture if any abnormality is found, and a serum creatinine estimation with a check on the serum PSA.
In the case of elevated creatinine, we would recommend a renal and bladder ultrasound. If any haematuria is present, urological referral is mandatory. A urinary flow rate (most men with peak flow of less than 10ml/s will be obstructed) and bladder ultrasound will complete the baseline investigations in most hospitals. The IPSS symptom score will assess the level of bother and also let a man know where he sits in relation to his peers. It is always better to treat the patient than the test result.
Perhaps the most sensitive of all investigations is to simply ask the question: 'How would you feel if you had to spend the rest of your life with the same urinary symptoms you have now?' This has been incorporated into the International Prostate Symptom Score (IPSS).
Assuming there is no abnormality in the tests mentioned, the patient can be treated symptomatically. In many cases, reassurance will be sufficient, since most men remain somewhat reticent about discussing their problems with their peers and may be unaware that they are not the only 65-year-old getting up once a night to pass urine. Similarly, simple advice such as reducing fluid and sometimes caffeine intake, particularly in the evenings, may make life tolerable without more complex treatment.
Who should be referred?
In terms of 'red flag' symptoms, the urologist's prime concern is to make sure that men with high pressure retention do not go on to develop renal failure, thus the concern with creatinine and renal ultrasound.
Other worrying symptoms include the presence of proven urinary tract infections, which might indicate either poor bladder emptying or a bladder stone. Bladder pain is a very unusual feature of benign prostatic disease and can indicate either infection, stone or possible cancer of the bladder. Visible haematuria is never normal.
Patients whose main complaint is of incomplete emptying are usually right about their bladder function and if bladder ultrasound shows a residual volume of greater than 150ml, referral is appropriate due to the probable risk of acute or chronic retention developing (a high residual may not always be accurate but if the bladder is emptying completely, there is little risk of retention).
Non-surgical treatment for male LUTS
If there are no risk factors as outlined above, many men will be happy with the reassurance that their symptoms are not significantly different from the average for their age. Lifestyle modification may help.
Numerous herbal therapies are in widespread use by patients —these tend to be based on plant phytosterols. At present, it seems that these are more used in continental Europe than in Ireland and the UK, but their use is increasing and it is always worth asking if a patient has tried self-medication. Of the over-the-counter products available, pumpkin seed extract and saw palmetto (serenoa repens) extract have the best clinical evidence. Randomised data shows symptom benefit with neither an effect on PSA nor any sexual side-effects. The pumpkin seed preparation Cucurbita Pepo L semen probably has the best data for any herbal product — randomised data shows some symptom benefit and it has no effect on PSA, nor any sexual side-effects.
While use of phytotherapy may be less common in Ireland than in some other European countries, a recent online survey suggests 63 per cent of Irish GPs would consider giving lifestyle advice before prescribing treatment for men presenting with symptoms of overactive bladder for the first time, while 45 per cent would consider prescribing a new traditional herbal medicinal product, which contains the naturally-sourced active ingredients pumpkin seed and saw palmetto preparations.
Prescription medication
There are currently three groups of drugs that have been shown to improve symptoms and flow rates in men with bladder outlet obstruction (BOO). In addition, anticholinergic drugs may be helpful for storage symptoms in men without serious obstruction.
Alpha blockers act in part by relaxing the smooth muscle of the prostate. These medications will give an improvement of several points on the IPSS score. Two common side-effects may bother patients: All alpha blockers may cause postural hypotension and some (tamsulosin and doxazosin) often cause reversible ejaculatory dysfunction. Most patients will have a noticeable improvement in their urinary flow within a few weeks. It may, however, take some months for storage symptoms to improve.
The effect is independent of prostate size. For men with larger prostates (a PSA greater than 1.4ug/L but within the normal range is a good surrogate for this), the 5α-reductase inhibitors finasteride or dutasteride can produce a durable reduction in prostate size and symptoms.
Men continuing on these drugs have a reduced risk of urinary retention or need for surgery. Sexual side-effects, such as loss of libido and erectile dysfunction, may occur and most men will find that their ejaculation dries up to at least some degree. There is a small but significant benefit in both symptoms and progression for men with larger prostates who have combination 5α-reductase and alpha-blocker treatment.
Regular tadalafil (5mg daily) gives similar results to alpha blockers — the mechanism of action is not fully understood. This drug has no effect on ejaculation and side-effects are limited to occasional headache, facial flushing and, rarely, back pain. Of course, tadalafil must never be prescribed for men taking nitrate drugs.
Not all men will benefit from medicine: If symptoms remain bothersome despite treatment, urological referral is appropriate. The European Association of Urology (EAU) guidance on management of male LUTS in primary care is sensible and easy to follow.
Surgical treatment of bladder outflow obstruction
All surgery for prostatic disease can now be done endoscopically and if patients are well selected, as outlined above, satisfaction rates of over 90 per cent can be obtained.
Transurethral resection of the prostate (TURP) is one of the best-characterised minimally-invasive procedures. TURP involves passing a telescope through the urethra and using an electrosurgical loop to remove prostate tissue, forming a cavity where there had been obstruction. In smaller prostates, bladder-neck incision (BNI) involves cutting through the bladder neck muscle and prostate tissue around the bladder neck to open the bladder outlet without removal of prostate tissue. A few days in hospital is normal.
Laser prostatectomy (GreenLight laser or HoLEP) has been shown in a number of studies to give equivalent results to TURP with less bleeding, shorter stay (day case with Green Light laser) and faster recovery.
Sexual side-effects are common after prostate surgery, with dry orgasm occurring in more than 70 per cent of TURP patients and around 30 per cent of BNI patients. Most affected men, if asked, will complain of a less pleasurable orgasm — modified laser techniques and new devices for LUTS treatment may transform this risk. Impotence is rare as a direct result of transurethral surgery: Only a few per cent of men develop significant erectile dysfunction (ED) after TURP and the risk is even lower with laser and novel techniques, such as the UroLift device.
Incontinence should affect only a tiny number of men if surgery is done by an expert.
It must be pointed out the complications of TURP are significantly higher if carried out for acute retention than electively, so avoidance of retention remains important.
Open surgery for benign disease is arguably obsolete. Open surgery has similar results and complications to TURP but does require nearly a week in hospital due to the abdominal incision, the need to suture the bladder or prostate, and the risk of bleeding. Endoscopic laser surgery can always be offered instead.
Summary points
The great majority of men with LUTS can be safely cared for by their family doctor.
Primary care physicians should identify at-risk patients for referral to urologists.
PSA testing is a complex issue.
A good informal relationship with a local urologist is invaluable for advice here.
Many men with mild-to-moderate symptoms will be interested in phytotherapy.
Pumpkin seed and saw palmetto are both popular and have a good safety profile.
Selective alpha blockers work rapidly and give a modest improvement.
Hypotension and dry orgasm may be problems.
5α-reductase inhibitors or combination therapy may be effective long-term in larger prostates (PSA >1.4ug/Lug/l).
Sexual dysfunction is relatively common but usually reversible.
Regular tadalafil gives similar outcomes to alpha blockers.
Anticholinergics may help with storage symptoms.
TURP or laser prostatectomy give excellent results in patients refractory to drug therapy.
References available on request