You are reading 1 of 2 free-access articles allowed for 30 days
Low uptake of minor ailment scheme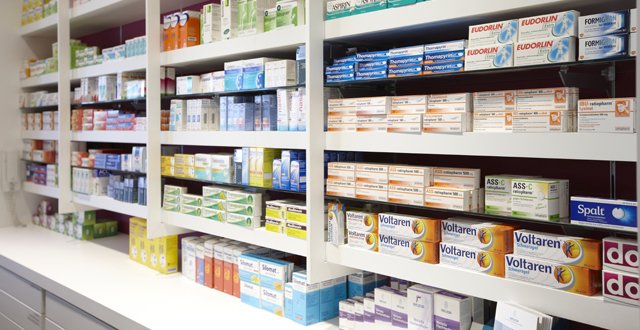 The scheme, which was developed by the HSE and the Irish Pharmacy Union (IPU), was launched amid much fanfare by Minister for Health Simon Harris in July 2016.
The draft Pharmacy Minor Ailment Scheme Pilot (Report 2017), compiled by the HSE and PCRS, reveals that 121 consultations took place in 15 of the pilot scheme pharmacies, while four pharmacies did not complete any minor ailment consultations.
A copy of the draft report, accessed via Freedom of Information, states that "the sample size of community pharmacies, GPs and patients within the pilot was small, resulting in low levels of data for evaluation and review".
GPs expressed a number of concerns about the scheme, the draft report shows, while feedback from pharmacists and patients indicate that a national roll-out would be welcomed.
The scheme covered five minor conditions and ran in 19 pharmacies in Kells, Roscommon town, Macroom and Edenderry from July to September in 2016.
The most frequently presented condition during the pilot was dry eyes (43.8 per cent), followed by dry skin (22.31 per cent), threadworms (17.6 per cent), vaginal thrush (14.88 per cent), and scabies (1.65 per cent).
On foot of low uptake recorded during the pilot, no policy changes were included in the HSE 2017 Operational Plan for Primary Care.
The report outlines that if the scheme was to be rolled out nationally in all 1,778 pharmacies, including the same five ailments, it would cost €376,000 annually.
But the report notes that the fee paid for the service would require further discussion as it was viewed as low "for the amount of time and level of expertise required for a minor ailment consultation".
The majority of GPs did not communicate or advertise the scheme to patients and no local pharmacist communicated with them about the scheme.
"GPs remarked that they did not find any noticeable change in patient numbers for these conditions nor did it impact on their workload," the draft report notes.
"Although GPs believe the service could possibly reduce their burden in dealing with minor ailments, they felt there could be a potential for patients to present to them following misdiagnosis, which could result in a delay in treatment," the report finds.
The HSE sent the draft report to the IPU in June, while a copy was also sent to the Department of Health in June, where it remains unpublished.