You are reading 1 of 2 free-access articles allowed for 30 days
Lost connections in the emergency department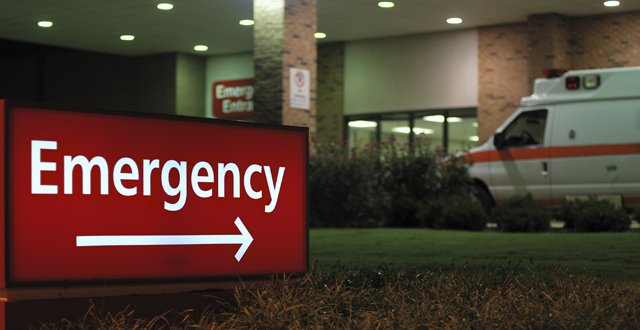 I tried to catch somebody's eye, but repeatedly failed. Eventually, I approached a person in scrubs and asked her politely, how long did she think it would be before my son would be assessed by a doctor. A fit and apparently healthy 19-year-old, he had been admitted to the emergency department (ED) of a Dublin hospital two hours earlier, following a collapse during a sporting event. I arrived at the hospital to find him alone, behind a curtain, still in his sports gear, weak and vomiting. He was not sure if he had seen a doctor but said his bloods had been taken, an ECG recorded and an IV line inserted. The person I spoke to introduced herself as the triage doctor. She took a brief look at him, checked his blood tests and said he would need medical assessment. He was moved around a corner where he recounted his story to another ED nurse and later an ED doctor, who ordered IV fluids and concurred with the triage doctor that he needed medical assessment.
And so began the long wait for the medical registrar. We were to remain in the ED for a further eight hours before assessment and a further four hours before he was moved to a medical ward. During this time, I tried to find out what was wrong with him. I was told that his blood tests were abnormal and he needed intravenous fluids. I asked if I could see his blood results and was told that this was against hospital policy. I could, however, apply to see them under the Freedom of Information Act. I asked if I could take him home and was told he needed to stay in hospital for monitoring. The reality was that monitoring consisted of lying on a trolley under fluorescent lighting, in an undesignated trolley area. No one asked him if he was okay, if he needed anything, if he had any questions. The only consolation during all this time was that we were not alone. We were surrounded by others in the same predicament. I resigned myself to keeping a close eye on him and waited in hope for the medical doctor.
At 3.30am he was finally admitted overnight with a plan for repeat blood tests at 6am the following morning and a cardiology review the next day. As he still had no bloods taken at 10.30am I offered to do them myself. This, as I expected, was not allowed but they were done soon after my request. The cardiologist confirmed that he needed outpatient follow-up and I again asked if I could take him home. As there was no senior medical person available to make this decision, I eventually took him home against medical advice. We arranged for private follow-up and thankfully he has made a full recovery with no expected sequelae.
While I am grateful for the care he received, my experience of the ED was not good. Patients languished for hours on uncomfortable trolleys. Relatives, at first hopeful of attention, gradually resigned themselves to inordinate delays and hours of uncertainty. Doctors, nurses, carers, porters and cleaners passed up and down with heads bowed, a busy and preoccupied demeanor, failing to engage with patients or relatives unless absolutely necessary.
But what struck me most was the absence of kindness and compassion. A kind word can go a long way when one is uncertain and fearful for self or a loved one. A smile can provide some much longed-for reassurance in difficult circumstances. Much is forgiven when care is delivered with compassion. This was not our experience that day. This was an alien place, a limbo, a dead zone between what was and what is to be. Limbo may have been abolished from the Catholic religion but it is a significant part of our health system. We, the patients and the relatives, have to spend time there. And in this limbo, I sensed hostility, defensiveness, powerlessness and resignation that this will always be so and we are lucky to be there.
I do not doubt that the ED staff do their best in difficult circumstances, but the system is not working.
With all the money that is being spent on healthcare, why are patients still waiting for hours to be assessed? Why are these long waits acceptable? Why do patients have to tell their story over and over, to triage nurses, triage doctors, ED nurses, ED doctors, medical doctors, medical consultants? Why does nobody really listen to that story and decide on a treatment plan? Should there be more senior medical personnel on the frontline who can make these decisions, move people along and allow for more effective care? But most of all, why are ED staff reluctant to connect, show kindness and compassion? And who is responsible for setting this right?