You are reading 1 of 2 free-access articles allowed for 30 days
Living and working the dream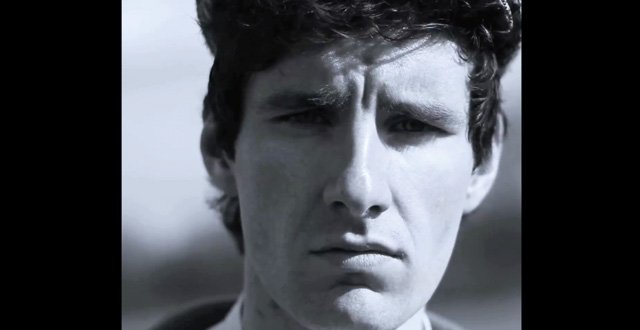 It is indicative of the character of Dr Mark Griffin, aspiring actor and filmmaker, that his primary reaction to winning the Budweiser Dream Job competition earlier this year was one of responsibility. While he was understandably shocked and delighted upon learning that he had secured the significant €45,000 prize fund to pursue his artistic ambitions, he quickly realised that he needed to make the most of the opportunity.
"The exposure was phenomenal, and it has caused me to put a bit of pressure on myself to accelerate my output just to make the most of it this year," Dr Griffin told the Medical Independent (MI).
"They fund you for the year and the best way to use it would be to do all you can in the year. But the way I look at it is, I don't want this year to be a flash-in-the-pan and then in three years go back to square one. I'm trying to use it as a platform."
Such drive and ambition are no doubt among the main reasons that Dr Griffin, who originally comes from Co Clare, was selected by judges to be one of the finalists for the competition and secured 7,500 votes on social media to win first place. Rather than being an end-point in itself, the competition was designed to help provide those with aspirations of an artistic career with the financial backing to make their ambitions a reality.

Dr Mark Griffin
The prize for winning the competition is broken down as follows: A cash fund of €40,000; a €5,000 bursary to purchase equipment; and three expert mentoring sessions relevant to the winner's dream job. The mentoring sessions from people within the film industry are almost as important as winning the funding for Dr Griffin, whose ambition to be successful as a filmmaker is matched by a determination to learn all there is to know about the craft.
"Another thing with the Budweiser prize is that it is in their interests that I do well. Any films that I do make will hopefully be shown to the right people and hopefully will get the right amount of backing," he says.
"You find that as you progress through with films, you start out as an actor and then you find when you can't get a role, you write something and then no-one will direct. Directing it is only half the battle because you then need someone to back it and produce it. When you get a producer, you need someone to distribute it. And even when you get a distributor, there's no guarantee that an audience will see it. But my aim is to become familiar with all aspects of the process."
A long road
Dr Griffin is aware of the obstacles to be overcome for his ambitions to be realised, but overcoming obstacles has been a part of life ever since he decided to join the drama society in University College Cork, despite the demands of the medical course he was studying. While he attended college to become a doctor, becoming an actor is his dream.
"When I was five I got the toy of a combine harvester. I live in a farm in Clare and from the ages of five to 12, I wanted to be a farmer. When I was 12 I saw a movie, Scent of a Woman with Al Pacino. He was terrific in it, really charismatic. I remember watching him and thinking, 'wow, that's really cool'. I always had an interest in acting; we were doing speech and drama when we were kids, we had done a few plays and I played sports as well. I did play hurling and rugby but, for me, there was just something phenomenally magical about being on stage and acting in front of people with a live audience. The other thing is that you get to play different characters. I had been a relatively shy, quiet kid, but when I was on stage you could cut loose. You could be playing an authoritarian, you could be playing a soldier, you could be playing a criminal. It's a way of releasing your inhibitions and becoming someone else for a while."

The balloon in a tree from Drift
As acting schools tend not to accept students directly after the Leaving Certificate due to their lack of real-world experience, his mother encouraged him to pursue a career in medicine. By this stage Dr Griffin says he had become more outgoing and was attracted to the altruistic aspect of being a doctor. However, he did not abandon his desire to be an actor and won a small role as the detective in the play Glengarry Glen Ross with the drama society in his first year in college. He recalls his disappointment, however, at not being cast in a bigger role, which dented his confidence at the time, and due to personal reasons and a realisation that he needed to concentrate on his studies, he abandoned acting for the rest of the year.
When casting took place the following year for One Flew Over the Cuckoo's Nest, Dr Griffin felt compelled to determine whether his talent matched his ambition by auditioning for the role of the play's lead, the charismatic outsider, Randall Patrick McMurphy.
"If I didn't play McMurphy I said to myself that I would take it as a sign that I was not as good as I thought I was and that would have been okay. And I ended up getting the role of McMurphy and the play was phenomenal as a play, but the people I met were phenomenal people as well."
While he attended college to become a doctor, becoming an actor is his dream
Dr Griffin counts his performance as McMurphy as the highlight of his career on stage. One scene, in particular, encapsulates for him the special bond that can occur between an actor and a theatre audience. The scene is when McMurphy pretends to the rest of the inmates in the psychiatric institute that he has been subjected to electroconvulsive therapy. Dr Griffin says that revealing McMurphy was only pretending was always a tremendously exciting moment for him to play due to the positive reaction the scene always received from the audience.
"I haven't done a lot of film work, but when it comes to getting a buzz or feeding off the energy, it's incredible. I would love to do more film but for me, there is no comparison in terms of performing in front of an audience."
Between acting and the demands of studying medicine, Dr Griffin did not have much free time. However, he says he usually found acting energising, rather than onerous, even though he decided to focus solely on his studies during his final year. His mother often asked him whether he had any opportunities to relax, given that the majority of his days were taken up between acting and studying.
"I would always reply, 'but acting is switching off'. Mam would then say, 'no it's not, acting is going to tire you out even more.' But I never found that. If you had a bad day in the hospital, if you have a day where you are tired or for some reason things don't go your own way, or for some reason you're just off form, if you go into rehearsal, you just switch off from who you are for four hours and you play this other character.
"It's funny — whether it is rowing, or training, or running, or acting, we were told in third year medicine, 'whatever your thing is, whatever helps you switch off, keep it, because in intern year you tend to lose whatever that is because of the work hours and because sleeping and resting become more important'. But I find that, depending on the character you are playing, be it McMurphy in One Flew Over the Cuckoo's Nest, or a juror in 12 Angry Men, which we also did, whenever you are playing these characters who have certain emotions, you literally just channel whatever grievances or whatever exhaustion you have from the hospital. It is literally like therapy. It sounds weird, but that's what it is."
Taking a break
Due to the bond they formed during college, Dr Griffin kept in contact with his fellow actors from those years and his acting ambitions remained undimmed.
"Even coming to the end of medical studies when I'd put it [acting] on hold for final year, I always thought it would be cool to give it a proper shot, to not automatically close the door on that chapter and say 'that's done now'. If we are that happy to make it then we obviously believed that the stuff we were doing was good theatre and we were putting on good shows, so we wondered could we cut it if we brought it to the next level. Would we be able to make it as professionals?"

Dr Griffin in Julius
This question was postponed initially as Dr Griffin began life as an NCHD, working in Kerry General Hospital, Cork University Hospital and South Infirmary Victoria University Hospital, Cork. While he was not acting, Dr Griffin continued to write scripts during this time, recognising that the difficulty facing actors to find work often means they have to generate their own material.
He intended moving to Dublin to try to make it professionally as an actor, but when he was looking for an apartment to rent, his car was broken into and his laptop, which contained all the scripts he had written, was stolen.
"I was gutted because I had nothing backed up. It took the wind out of my sails. I said I really needed to take a step back, earn some money again, buy a new laptop and get some writing done."
The return
Dr Griffin then moved back to Cork and began working in the oncology ward in Bon Secours Hospital, Cork. While he was there, he received a call from a friend that he knew from college, who was putting on shows based on adaptations of Dickens and other Victorian writers for the city's Culture Night and asked whether he wanted to take a role. At this time, it has been two-and-a-half years since Dr Griffin had been on stage, yet he felt no hesitation in expressing his interest.
"It was a breath of fresh air. In the two years I had forgotten how much fun I had gotten out of it."

Dr Griffin in the drama Turn of the Screw
Renewed with enthusiasm, Dr Griffin has been busy acting ever since and has become increasingly involved in developing the projects he acts in. He co-produced and starred in The Turn of the Screw, which ran in Smock Alley, Dublin, last November, and which returned for a spring run in the Everyman Theatre, Cork, in April.
Along with his brother Edward, he co-directed and acted in the short film Drift, which won Best Film, Best Director and Best Cinematographer at the March on Film competition last year. The competition encourages aspiring filmmakers to make a film from start to finish within a month. Drift is about a lonely man, struggling to come to terms with the death of his father, who befriends a balloon. Filmed in black and white, it offers a poignant yet witty perspective on rural isolation.
Storytelling
MI asks Dr Griffin what type of films he would like to make as a director.
"I like telling stories about where I am from," he replies.
"I was massively into the GAA when I was younger. I think the GAA is fantastic as an organisation. There is a lot of humour and a lot of drama to be mined there. A buddy of mine, a guy called Jody Quirke, wrote a play that I acted in a few years ago, which won a national award. It was called Such a Local Row and it dealt with the notion that to understand Ireland, you have to understand the parish and to understand the parish, you have got to understand the club. There hasn't yet been a GAA film."
The most recent film that Dr Griffin and his brother completed dealt with a married couple, who look after the husband's sister who has Alzheimer's.
"Ireland has one of the highest instances in the world of people born with Down syndrome. We're a caring nation; we have a caring view with regard to taking care of people with an intellectual disability and also caring for the elderly. And I think every second or third family in Ireland would have someone who depends on them, whether it is an elderly person or a young child with a learning disability. When it comes to movies, I don't see many movies dealing with Alzheimer's and I don't see many movies dealing with small-time rural Ireland. There's a guy called Gerard Barrett from Kerry who made a movie called Pilgrim Hill, which dealt with the isolation of being a rural farmer. And that was phenomenal. When it came out, the film was lauded. You would wonder why in a country like Ireland that film wasn't made 20 years ago when there are so many people from Ireland who come from agriculture backgrounds and have a relative in agricultural backgrounds."
Dr Griffin also believes his experience as an actor, which often depends on reacting to another actor, has helped him empathise and listen to patients
Dr Griffin also co-wrote and directed the short film Landed as part of the Dublin Filmmakers Collective, which is currently in post-production and will be shown on the festival circuit over the summer. He also recently finished acting in Beyond the Woods, an Irish thriller/horror set in the rural countryside. Other projects he is involved in include a short film to be shot in Limerick called Date Time, which forms part of Behind the Scenes, a film:limerick initiative, and he will also act in a play called Templemore during the Dublin Fringe Festival. As if that is not enough to keep him busy, Dr Griffin will attend the Factory Screen Acting Programme in Dublin for the coming year, which takes place from September to May. Once Dr Griffin receives equipment from the Budweiser competition, he will begin work on pre-production for two more short films to be shot in September and October and plans to shoot his first feature film within two years.
Medicine
While Dr Griffin is currently working in the oncology ward in St Vincent's University Hospital in Dublin as a locum, he plans to take time off from medicine to concentrate on his filmmaking. He stresses that his desire to succeed as a director and actor, which still remains his ultimate goal, is not reflective of his attitude to working as a doctor, which he calls "a privilege".
Dr Griffin also believes his experience as an actor, which often depends on reacting to another actor, has helped him empathise and listen to patients and it is evident from talking to him that these interactions are something he values immensely. Although he really enjoys most aspects of being a doctor, the difficult working conditions for NCHDs are clearly a source of frustration.
"The NCHD system in Ireland is not great," he says.
"There are lots of junior doctors who don't get paid for the hours they work. There is mass emigration because working conditions here aren't fantastic. A lot of the time, junior doctors put up with an awful lot. Anyone will tell you it is privilege to be a doctor, but sometimes you put up with so much rubbish from the political side of things — the HSE, or some hospitals not paying your wage or junior doctors working hours and not getting paid."
If the working conditions were different, Dr Griffin says a career in medicine would be more appealing. But his desire to become a filmmaker is clearly about fulfilling a deep-rooted personal ambition.
"When it comes to the medical side, working as a doctor, dealing with patients; I love it," he says.
"But acting has always been my first love. I would feel like a bit of a fraud if I were to have gotten the Budweiser prize and said 'well I'll take this money and this opportunity, but it is only a side project'. My goal would be to make it as an actor and filmmaker. That is firmly my goal. And I am going to devote myself as much as I can over the next few years to that goal."
Dr Griffin knows that the path ahead will not be easy, but the many moments of pleasure he has derived from acting and filmmaking have provided him with plenty of encouragement.
"Sometimes over the past few years I sit back and wonder, 'am I mad' for wanting to do this. There are buddies of mine who were in my class, they have gone on to become registrars now and it dawns on me that we were at the same level three years ago and now I'm a year-and-a-half or two years behind them. You look at people passing you by from a medical perspective and you wonder, 'is it worth it, or am I losing ground?' There is a lot of indecision; there is a lot of self-doubt.
"But then there are times when you win a film competition or your play gets published and you are coming off stage and someone writes a good review, or even someone tells you that they saw a play you did and the theme of the play struck a chord with them and they identified with it. In those moments you say, 'I'm glad I'm doing this'."