You are reading 1 of 2 free-access articles allowed for 30 days
Limerick primary care initiative for marginalised marks first anniversary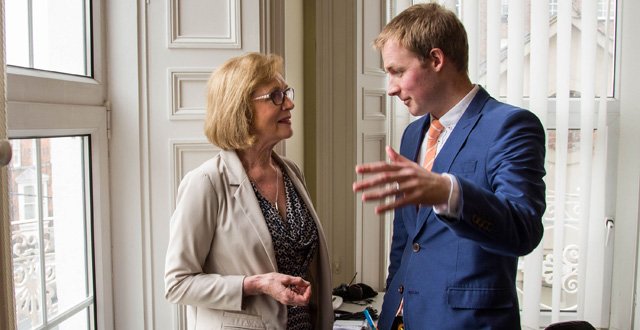 In a visit to the service on Friday, Local TD and Minister for Education and Skills Jan O'Sullivan said it was making "a real difference in people's lives".
Under the initiative, Dr Patrick O'Donnell, a GP and Clinical Fellow in Social Inclusion at the UL Graduate Entry Medical School, runs clinics at the Ana Liffey Drug Project and the St Vincent de Paul Drop-in Centre.
The service was established by the Partnership for Health Equity (PHE), which comprises UL, the North Dublin City General Practice Training Programme and the HSE (Social Inclusion and Primary Care Services).
Speaking to the Medical Independent (MI), Dr O'Donnell said the intention is to increase accessibility to healthcare and other services for marginalised groups, including the homeless, drug users, sex workers, asylum-seekers and other immigrants.
A comprehensive stakeholder analysis undertaken by Dr O'Donnell established a need for the clinics, which opened in April 2014.
Dr O'Donnell noted that, contrary to some beliefs among doctors, having a medical card does not automatically mean access to primary care for these vulnerable groups. Additionally, factors such as a lack of address and low literacy levels result in many people not having medical cards.
"There is a certain structure around using the health service that sometimes people who are living in homelessness, living with drug addiction, or living with other problems find it very difficult to slot into," he told MI.
The clinics each operate for half a day every week and Dr O'Donnell said close and "symbiotic" relationships have been developed with local voluntary and statutory services.
Dr O'Donnell, who also has flexibility to undertake 'house calls' to hostels, has met over 200 individual patients and more than 500 consultations have taken place.
He said the aim is not to replace mainstream general practice for these groups, but rather to assist in stabilising their health and overall situation.
The service was established as a pilot and presently, discussions are ongoing as to it continuing in its current capacity.
The next phase will be ensuring that UL medical students develop their awareness of working with marginalised groups through link-in with the clinics, explained Dr O'Donnell.