You are reading 1 of 2 free-access articles allowed for 30 days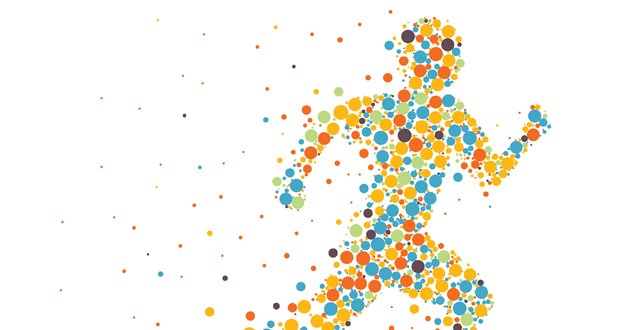 The statistics around physical activity in Ireland can make for some gloomy reading. According to the Department of Health, only 32 per cent of adults are meeting their national physical activity recommendations. A grim narrative that says we are becoming more sedentary, increasingly fat and unhealthy is one that is repeatedly heard and can lead to some deep pessimism within health policy circles over our ability to reverse negative trends.
"I would not like to be associated with the message that you sometimes hear, which is everyone is fatter and that everyone is slower and so on. People are generally positive about the message of physical exercise, even if they do not find time to fit it into their daily lives."
That is the optimistic tone set by Prof Sean Gaine, co-Chair (with Dr Peter Wright) of the recently established RCPI Policy Group on Physical Activity.
"People generally don't say about physical activity 'that is useless doctor, I don't want that'. There isn't that negativity where there might be in the debate about alcohol, or in the area of obesity, where you might stigmatise some people. Physical activity is not really one that brings up the same negativity; there is a general willingness to embrace it."
Prof Gaine is a Consultant Respiratory Physician at the Mater Hospital, Dublin, and University College Dublin Associate Clinical Professor and also finds time to be the Chief Medical Officer of the Irish Olympic Team. (See panel page 15).
In recent years doctors seem to be intervening in a more organised way on issues of public health. The RCPI has well-established policy groups on alcohol, tobacco and obesity that have helped shape the debate and arguably influence Government policy.
"It does look like when doctors get together and champion a cause there is a real opportunity to effect change in the policy, the public and even our own profession," says Prof Gaine.
Prof Sean Gaine
Obesity
Prof Gaine points out that the Group's work will be clear and distinct from the fight against obesity.
"We are not about obesity," he confirms, "because we don't really care if someone is obese as long as they are exercising. The obesity issue is a separate issue. Someone who is obese can take part in physical activity just as much as anyone else and it is equally beneficial for them to do so. We are not in that camp.
"We are going to have to come up with a consensus message, but it would be like 'hey look, this is what you should be doing every day and you are going to be getting this sort of benefit from it'. The message is going to be easy for you to remember and hopefully it will resonate with people and we will see people embrace that message because it is coming from interested health professionals."
Prof Gaine says the Group will be "very supportive" of plans like Healthy Ireland (HI) and Ireland's first National Physical Activity Plan (NPAP).
The NPAP was launched in January and aims to get 50,000 more people undertaking regular physical activity in Ireland every year over the next 10 years, with €5.5million already announced as the amount ring-fenced for the NPAP this year.
The new Minister for Health Simon Harris, speaking at the recent HSE Healthcare Leaders Masterclass 2016, highlighted the "implementing (of) a national physical activity plan" as one of the health priorities of the new Government.
The NPAP's key target is to increase the number of people taking regular exercise by one per cent a year over 10 years. This will be done "by making exercise a normal part of everyday life and giving people more opportunities to be active", according to the Department of Health.
Why do we need to take action?
Only 19 per cent of primary and 12 per cent of post-primary school children receive the daily amount of physical education recommended by the Department of Health.
More than one-in-five Irish adults reports being inactive.
A national action plan to increase physical activity levels to a minimum recommended level of 10 per cent of the population of Ireland could result in economic savings of €67.5 – €135 million annually.
One-in-four children are unfit, overweight or obese and have elevated blood pressure;
Only 32 per cent of adults are meeting the national physical activity recommendations.
For more information check out:
www.rcpi.ie/policy-and-advocacy/rcpi-policy-group-on-physical-activity
Doctors first
But while Prof Gaine says that the RCPI Group will support such Government initiatives, its own work will have a "different twist". Part of this will be a closer focus on the medical profession itself.
"One of the first things we want to do is find out what do doctors really know about the benefits of physical activity," he says.
"What are we doing about training doctors about physical activity?"
He says the Group will take a close look at how physical activity is taught across all the medical training bodies in the country.
"We also have the idea of leading by example. What are we doing ourselves? Are we training the next generation?"
In contrast to HI, "it's about our own profession, our own people".
"(What) we have been trying to do is catalogue what is it that physicians know. We will do a survey of physicians. Also going to the colleges.
"Once we understand that our own house is in order then we will reach out with a more defined message – that is what we hope to have in terms of a more defined message for the public and the patients."
International recognition
In June last year Prof Gaine travelled to the US to receive the Samuel P Asper Award for Achievement in Advancing International Medical Education from the Johns Hopkins Medical and Surgical Association.
Prof Gaine was presented with the Award by Dr Paul Rothman, the Dean of the Johns Hopkins School of Medicine and CEO of Johns Hopkins Medicine. The presentation cited Prof Gaine's establishment of the National Pulmonary Hypertension Unit at the Mater Hospital, Dublin.
The Asper Award was established in honour of the vision of the late Dr Samuel P Asper, a renowned Hopkins educator and physician. He served as Dean of the American University of Beirut School of Medicine in the mid-to-late 1970s. Dr Asper believed that the Hopkins-trained physicians who are dedicated to fostering excellent medical care and education in a foreign country are continuing the outreach effort of Dr William Osler, who travelled to China to assist in establishing Peking Medical Union College, and deserve recognition for their efforts.
On message
After looking in the medical mirror for a period, the Policy Group intends to step out of the surgery and hospital ward and into the public sphere. However, composing a public message around health can be a delicate process.
"The problem with physical activity is that it means different things to different people and how much is good, how much is needed and when it is appropriate," he says.
"How to get our message out to the public and in that we divided the public into two groups – the public at large and patients themselves. With the general public you can have the person working hard in the IFSC and too busy raising their family to find that bit of time to focus on physical activity.
"There are also people who have background medical illness where it has been shown over and over again that physical activity, as a prescribed approach, can be very effective in helping people.
"We know in cardiac, for example, where physical activity can come into play and the best example of that I think is the MedX group in DCU that take so many different patient groups and then work with them for the benefits in exercise programmes. They are patients as opposed to the public."
Nudge or legislate?
In the formation of public health policy such as HI, there has been much talk and debate within public health circles over the importance of message versus legislation.
Does Ireland need to nudge people towards making better health choices with a particular message, or should specific legislation or financial measures (sugar tax, public smoking bans etc) be introduced?
Prof Gaine says that in the specific area of physical activity, this debate does not rage as strongly as in others.
"It's a debate. Although I think that legislation is probably less required in this area than some of the other areas that have been championed," he says.
"I think if we had a clear message that was agreed upon and repeated I think we would make more progress than we would with legislation. It is difficult right now to think if we had a chance to have a legislator in right now and we asked them to do this or that to make a difference to physical activity, I don't think there is any one thing.
"Of course we would like to have some of the sugar tax money and we would have some ideas for that. In terms of legislation to mandate things, the fear would be that you might turn people off physical activity, or be creating two tiers of society.
"You can see that we are slightly outside HI because we are coming from a mainly medical perspective and we support the HI document as well. We will support it by being from a body that knows a fair amount about this area."
Fatter or fitter?
Any campaign for increased rates of physical activity has to deal with some incredibly deep trends in employment and leisure. We live more sedentary lives than our grandparents as a rule, and working and home life are often built around sitting for long periods and moving less. However, alongside this there are other trends like a greater participation of women in organised sport, and a greater awareness of the importance of exercise.
"You are right, there is a mixed message. There is the message that we are all getting more sedentary and fatter and we are all going to die," says Prof Gaine.
"But then there are so many positive trends out there. More women involved in GAA, the big bike ride in Dublin last year had huge representation from women, we are seeing more women generally in sport.
"We are beginning to get into groups that maybe weren't as involved in group physical activity in the past.
"I would think my personal perspective is much more positive. Often it's not what you do at the weekend or sitting at your desk for many hours at work. What maybe all you might have to do is get up and go for a walk, or take some meetings standing, or walking.
"Have meetings when you walk and talk rather than sit all the time. Physical activity can often be as simple as you stand for a meeting rather than sit for a meeting."
Prof Gaine says the message will be on taking smaller steps and building them into your everyday routine.
"So rather than have a message saying that we will not be happy until people are running in the mini-marathon, it means people might just walk to the shop, walk to church rather than take the car. All those small movements make a difference. It really takes 30 minutes a day of physical activity that can have a positive impact that can be picked up in studies and outcome studies. It does not take much.
"Overall, there are some positive trends and we just want to build on that so it percolates to everyone."
Olympian experience
Prof Gaine is also Chief Medical Officer for Team Ireland for the 2016 Summer Olympics in Rio de Janeiro in August, so this is a busy time of the year for the man who has been to each of the Games since Athens.
The difference with his daily working routine is stark.
"I experience the contrast of what I do normally for a living which is hospital based general medicine in the Mater, a big teaching hospital. Usually you are wearing kit like the rest of the athletes, you are digging in helping to carry bags up to the rooms for athletes," he says.
"You are very much a team player, which in a way is an honour and it's different and fun. It is a 24 hours a day, seven days a week role, there is no real time off. But anything can happen at any time. An athlete could come down at midnight with a swollen ankle. In some ways your day never stops."
The sense of togetherness among the Irish team is something that Prof Gaine really enjoys.
"One of the things that's different about the Olympic Games is it's an enormous multi-sport games. It might be the first time that someone who is, let's say, track and field will have time to sit down and watch a boxing match with a bunch of boxers and cheer for Ireland," he says.
"There is a camaraderie within it that I think is unique as well in terms of the size of the Games. We are expecting to have up to 100 athletes. To have 100 athletes in a tower block with a communal area where we meet, usually eat in the same area; that is lot of athletes together sharing an experience. You share your failures and successes. It is unique and generates a remarkable camaraderie.
"When a boxing match is on, all the athletes, cyclists, rowers, etc, are all around the television area cheering them on, knowing that they are up themselves tomorrow. It's a nice family for that period."
Challenges
But with these positive vibes across the Olympic village there is also an incredible amount of hard work and challenges.
"It can be quite exhausting because of that. The athletes become so much more professional as each year has gone by. Because of that, I think our job is easier.
"They are generally better prepared. My first Games was in Athens [2004] and you felt like you had a more significant role to play in their healthcare at that stage than we did in London [2012] for instance."
The Zika virus will bring added challenges to Rio, but each of the Games he has been involved with has proved to have unique problems.
"They have all been very different. The easiest one of them all I suppose was London, which was almost a home Olympics. We knew the medical care was very similar to what we get at home; we knew the environment, etc. That was probably the easiest one medically in that regard," he says.
He says that the existence of Zika means that there will have to be specific information provided to athletes, "because we know that you can transmit the virus and there are issues around pregnancy and so on," he says.
"So we have guidelines and messages for them [the athletes] regarding it, that just make these Games a little more complex then previous Games.
"But in many ways it has helped us to be able to focus everybody on the [health] message we would have had in the first place."
Prof Gaine says that Olympic and other high profile athletes often have a positive role to play in facing issues around physical activity.
"I like the idea of athletes giving back and we can learn something from them. Derval O'Rourke is writing a book about nutrition and she has a great Twitter site where she is building a number of followers and she tweets about what she eats and her exercise and she can bring young and older people along with her. David Gillick does something similar.