You are reading 1 of 2 free-access articles allowed for 30 days
Learning from other primary care models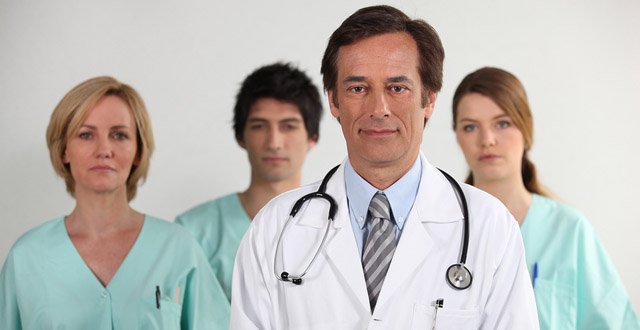 The need to have more healthcare delivered outside of the acute sector is recognised, not just in Ireland, but worldwide. There is also recognition that there are many lessons primary care services from different countries can learn from one another. With this in mind, the Primary Care Partnership (PCP) in Ireland decided to reach out to GP networks abroad with the aim of advancing the primary care agenda, both at home and internationally. The result of the ensuing discussions has been the formation of the European Association of Primary Care Partners (EAPCP), which was launched recently in the RCPI in Dublin.
Speaking to the Medical Independent (MI), NAGP CEO Mr Chris Goodey, who is behind the initiative, said that many countries are facing the same challenges with regards to primary care.
"It was established to try to change the conversation away from [being] all about hospital-focused beds and waiting lists, and what have you," Mr Goodey stated.
"We wanted to change the conversation in the Oireachtas to talk about primary care. We have been half-responsible for the change in thinking. The work involved in getting it turned into a pan-European and an international collaborative has been vast. The world's leaders in primary care are now on our advisory board. And that is expanding all the time. We are starting the journey."
The new European network has been endorsed by the National Association of Primary Care (NAPC), UK, and its President Dr Nav Chana, who is the EAPCP founding President.
"The hope for me certainly is that it will be a learning environment where there is a genuine co-production based on what is done and developed in other countries and ensuring we can learn from the best," Dr Chana told MI.
"We also learn from things that haven't worked. I am really hoping we have a community of learning, which celebrates things that have worked well but also learning from things that didn't work as well."
Dr Nav Chana, President, EAPCP
US perspective
One of the key speakers at the launch of the EAPCP was its Advisory Committee Member Dr Paul Grundy, Chief Medical Officer and Global Director of Healthcare Transformation for IBM's Healthcare and Life Science Industry.
Dr Grundy is the founding President of the Patient-Centered Primary Care Collaborative (PCPCC) in the US. The PCPCC is a not-for-profit membership organisation dedicated to advancing a health system built on a strong foundation of primary care.
The PCPCC brings together physician and nursing groups, patient and consumer organisations, health plans, employers, industry, quality organisations, health systems and more, to forge consensus about policy solutions that further primary care.
Although primary care in the US has been traditionally under-developed in comparison to other countries like Ireland, where the GP acts as a 'gatekeeper' to the health service, the experience of the PCPCC has a lot to teach both of the recently-established partnerships in terms of developing the primary care agenda at both national and European levels.
"We reached out to organised primary care in the United States and we asked them to give us a set of principles that we could bring to build this better model of care on," Dr Grundy told MI.
"And they gave us a set of principles, known as the Joint Principles of the Patient-Centred Medical Home."
The concept is a care delivery model whereby patient treatment is co-ordinated through their primary care physician to ensure they receive the necessary care when and where they need it, in a manner they can understand.
"From that model, we eventually got 47 of the Fortune 100 companies to join this collaborative and all of organised primary care. With that, we then had the clout to start doing some pilots. The results of the pilots were very successful. And we got our healthcare plans to agree to support those pilots, or we wouldn't do business with them.
"That was how we got started. In essence in America, in order to create change, you need a broad-base coalition and it got the attention of politicians."
Dr Grundy said the PCPCC has been a great success since its establishment in 2006.
"We have seen a significant, ongoing improvement in the quality of care, the reduction in cost, and both physician and patient satisfaction in this model of care. We publish the results every year on the PCPCC website. I was just in the State of Michigan where one of our largest clinical pilots is rolled-out, I think there are 1.4 million lives, and every year now for nine years we have seen a 20-to-25 per cent reduction in the need for hospital beds. We have seen a 10-to-15 per cent reduction in non-emergencies showing up in emergency rooms."
Best models
For Dr Grundy, Denmark has the best primary care in the world. This is because of how close GPs are to their local communities and also how they use technology.
"I was in Northern Jutland and when you call the ambulance service, the very sophisticated emergency technicians will arrive at your place, they will make an assessment, and they very well might not put you in an ambulance; they might bring out a video conference between you and your GP. And then if you do go in an ambulance to the hospital, then half of the work that normally would happen in the emergency room would have already happened in the ambulance."
Like Dr Chana, Dr Grundy hopes the EAPCP will provide a useful forum where different primary care systems can learn from each other.
Mr Goodey also very much shares this vision, stating that the new Association will have great benefits for Irish primary care.
"It will allow GPs here access to thought-leaders from around the world, to be able to send off emails and get answers back about how Denmark works, how France works, how Germany works — having that level of information. The idea of the website [www.eapcp.com] is to be a hub for resources. As that progresses over the next 12 months, you will see that this will be a go-to place to find reports and information about primary care and how it is developing across Europe."
He said there are currently over 15 countries involved in the Association, including France, Germany, Holland, the UK, and even non-European countries such as Australia, the US and Canada.
The success of the Association will depend on the willingness of primary care sectors to learn from different models, and also whether resources are available in order to put new ways of working into practice.
The EAPCP will host its first European conference in Dublin in March 2018.
Primary Care Home — a UK model of community care
One concept that is working well in the UK, and that Ireland can learn from, is the Primary Care Home model, which in essence is a fully-realised, multidisciplinary model of care, providing enhanced personalised and preventative care for a local community.
Developed by the NAPC in 2015, the Primary Care Home model brings together a range of health and social care professionals — drawn from GP surgeries, community, mental health and acute trusts, social care and the voluntary sector — to work together as a complete care community to focus on local population needs and provide care closer to patients' homes.
"The idea is to provide as much of that care as possible in and around the places where people want to be looked after, so that is in the community, in GP practices, in their own homes, ensuring that people are provided for and cared for in the most appropriate settings for them and thereby hopefully reducing inappropriate activity in more expensive environments like hospitals," according to Dr Chana.
Important characteristics of the model are that provision of care is to a defined, registered population of between 30,000 and 50,000 and the presence of aligned clinical and financial drivers through a unified, capitated budget, with appropriate shared risks and rewards.
A total of 15 rapid test sites were chosen in December 2015 following a rigorous evaluation process, involving health and social care experts, patient representatives and an evaluation workshop. Since then, the programme has rapidly expanded — in December 2016 another 77 sites joined and in 2017 a further third wave of sites have successfully applied, bringing the total Primary Care Home sites to more than 190 across England, serving eight million patients and 14 per cent of the population.
"… What we have tried to do with the Primary Care Home is to build an integrated provider model, which includes general practice, but also include community pharmacy, community nursing and mental health, voluntary organisations, and, where appropriate, secondary care services. It is a much more joined-up provision built around general practice rather than what we currently have," Dr Chana explained.
Although the new model is still in its infancy, benefits have already been shown, both for patients and staff. For example, one of the top priorities for the Healthy East Grinstead Partnership was to increase primary care capacity by freeing-up GP time. One project was to offer direct access to hospital outpatient physiotherapy. Early quantitative evidence demonstrated self-referrals increased to musculoskeletal services, freeing-up time in general practice.
Dr Chana said the model has already been shown to improve morale among staff and should greatly aid the recruitment and retention challenges faced by the primary care sector in the UK.
"We still have a lot of people who haven't yet entered into these scaled-up models because they like their own practice and the way they have always done things," Dr Chana stated.
"We have still got a long way to go. But certainly, a lot of people are beginning to see the benefits of working in this way."
The NAGP organised a trip for senior HSE management, as well as interested politicians and GPs, to visit the Beacon Medical Group Primary Care Home model in Plympton, UK, last week to see whether the model could work in Ireland.
Beacon Medical Group is a large practice, formed by the merger of four individual practices, supporting approximately 40,000 patients. Their extension into Primary Care Home started last year with much more rounded support to all of their patient groups, including liaison psychiatry, enhanced care-home support, social prescribing, mental health awareness and health promotion events led by their patient groups.
They now offer dermatology and musculoskeletal services to patients, reducing the need for referral to secondary care and have developed a mixed urgent care team, with patients able to access on-the-day help from a GP, paramedic, pharmacist or nurse practitioner.
As they have grown, they have provided greater continuity of care and improved local support, taking £1.1 million (7 per cent) in costs out of the acute care system in their first year and saving hundreds of thousands in medication costs.