You are reading 1 of 2 free-access articles allowed for 30 days
LauraLynn children's hospice is going paperless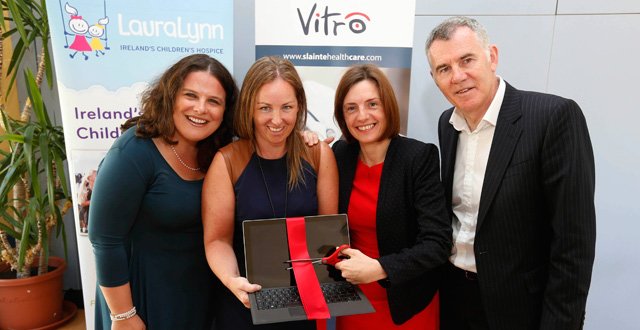 The roll out of VITRO at LauraLynn is set to reduce the administration workload and make the hospice's system paperless.
"Our nursing and clinical staff are fully on-board with the new system," said Acting Director of Clinical Services with LauraLynn, Ms Kerry McLaverty.
"From our initial usage of VITRO, we anticipate significant quality improvement outcomes including better governance, document standardisation and most importantly, reduction in time spent filling in medical charts.
"The time savings achieved will allow staff do what is so important for our children – to make the most of short and precious lives by taking invaluable time with children and their families."
Sláinte Healthcare the health technology company, is helping with the introduction of the electronic medical record system VITRO.
"Technology and health are intrinsically linked but it can be difficult for an organisation to relinquish the 'old ways' we are very proud that an organisation such as LauraLynn recognises the many benefits of using VITRO and has wholeheartedly adopted the system," said CEO of Sláinte Healthcare Mr Andrew Murphy.