You are reading 1 of 2 free-access articles allowed for 30 days
LAIs: Major advances in schizophrenia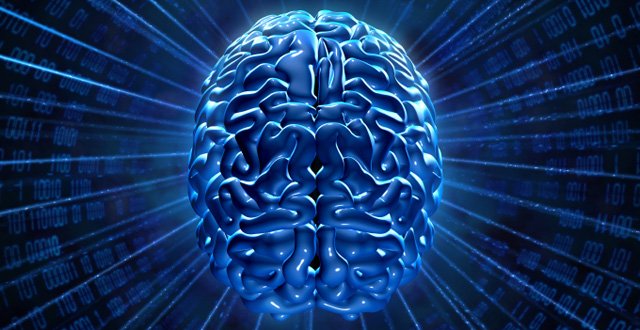 Schizophrenia can be a devastating mental illness. Characterised by hallucinations, paranoia, delusions and disorganized speech and thinking, the symptoms often appear in young adulthood and the condition is chronic, frequently requiring lifelong treatment. Worldwide, the total number of people affected by the condition is said to run into tens of millions.
Despite the severe symptoms often associated with the condition, the problem of ensuring compliance with anti-psychotics is a long-standing issue for clinicians and their patients. And it is one that can have terrible consequences. According to a 2013 study by Higashi et al, published in Therapeutic Advances in Psychopharmacology, the key consequences of nonadherence include greater risk of relapse, hospitalisation and suicide.
"Factors positively related to adherence were a good therapeutic relationship with the physician and perception of benefits of medication," the authors said. "The most frequently-reported driver and consequence were lack of insight and greater risk of hospitalisation, respectively."
LAIs in practice
Dr Luiz Dratcu is a Consultant Psychiatrist at the Maudsley Hospital, South London, and Maudsley NHS Foundation Trust. He is also a clinical psychopharmacologist. Dr Dratcu visited Ireland last month to discuss his experience using long-acting injectables (LAIs) in his own practice.
"Every time there is a new antipsychotic available, I always conduct a standard audit of the patients who are admitted to my unit. It is essentially the same protocol and I have done this before with oral atypical antipsychotics and I've done this more recently with the atypical LAIs," he explained to the Medical Independent (MI).
"We had been initiating treatment of patients with schizophrenia who were acutely unwell on admission to my unit, and so far the experience has been very favourable.
So rather than having to take the tablets every day, patients can have the injection once a month and this facilitates compliance significantly
"When patients are admitted, we offer suitable candidates the option of atypical LAI antipsychotics. For this, we initially prescribe them the oral formulation of the medication of choice to probe two domains. First, to see if they tolerate the treatment, ie, to ascertain if there are any side-effects, and second, to see if they respond favourably. If we are satisfied on these two counts, then we discuss initiation of an LAI.
"The patients are then discharged on the long-acting formulation and are monitored by the community mental health teams. Each patient will have a care co-ordinator to ensure that they receive the care they need."
Following his assessment, Dr Dratcu characterised his experience of the LAIs' effectiveness as overwhelmingly positive.
"They are very convenient and practical," he told this newspaper. "So rather than having to take the tablets every day, patients may prefer the injection once a month and this facilitates compliance significantly.
"What I have been discussing here in Ireland is how to initiate these LAI injectables in the acute setting to ensure that the patients can progress satisfactorily within the community in the months and years to come."
Major advance
The advent of atypical LAIs, which include aripiprazole and paliperidone, is a major advance in the treatment of schizophrenia, Dr Dratcu believes.
"These compounds, as compared to older conventional antipsychotics, have a much more favourable side-effect profile. This has been a major advance in clinical practice because, in addition to improving patients' safety, it can facilitate adherence to treatment in the longer term."
As the LAIs increase compliance, risk of relapse and subsequently rehospitalisation fall — a huge benefit for any patient.
"No-one wants to live with severe side-effects, especially extrapyramidal side-effects, and this is something we now can manage far more satisfactorily".
His advice to GPs and other physicians is to bear in mind this "valuable treatment" option with their own patients.
"The LAIs are really something to be borne in mind because the drugs we have nowadays are essentially efficacious and safe but the main problem we really still face is the challenge of poor compliance. Using LAIs is an option that doctors should expolore further."
Acute inpatient psychiatry
As well writing numerous publications on the clinical and neurochemical dimensions of schizophrenia, Dr Dratcu also helped pioneer acute inpatient psychiatry as a specialty.
"London is a very large city, a cosmopolitan centre, and in this type of setting, I thought when people are admitted into psychiatric care, they present challenges that demand specialist care," he tells MI.
Most patients respond to treatment but there are a proportion who will fail to respond to standard clinical care…and that can be very challenging
"Patients experiencing acute psychotic symptoms are qualitatively different in many clinical aspects from those who are stable and living in the community. So in order to treat them effectively, you need to have a range of resources, skills and facilities that are distinct from those that are required when you work in the community. So we developed acute inpatient psychiatry as a specialist service in response to the realisation that when patients need hospital care, they need specialist care and specialist input."
Treatment-resistant illness
He added that the unit, when it was first established at Guy's Hospital, managed up to 500 patients a year. Currently, it manages about 300 annually with 20 beds.
Dr Dratcu also has a special interest in the management of treatment resistant mental illness, something which can occur with schizophrenia, with up to one-in-three patients affected.
"Most patients respond to treatment but there is a proportion who will fail to respond to standard clinical approaches, and many of these can be classed as treatment-resistant. In these cases, you have to be more creative and more comprehensive with what you put together to help them.
"And that can be very challenging."
Finally, Dr Dratcu said he learned a lot from his visit to Ireland, describing it as "a pleasure".
"I have thoroughly enjoyed interacting with my Irish colleagues. It's been a very satisfactory and fulfilling experience and I've learned quite a lot about local practices."