You are reading 1 of 2 free-access articles allowed for 30 days
Lack of sleep putting children at risk of obesity, says safefood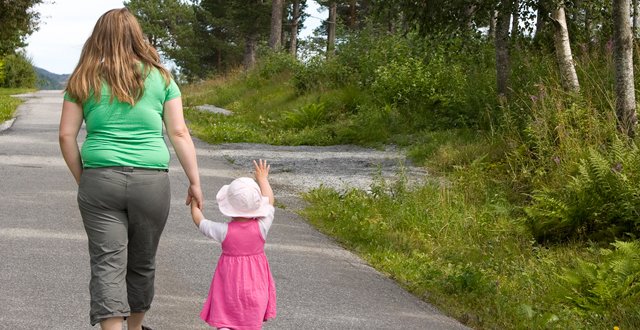 Welcoming the latest phase of the campaign, Minister Varadkar said: "Sufficient sleep is very important for the health of adults and children alike. Children who get enough sleep at night are more awake and alert during the day, which helps them to learn better in school. It also means they are less inclined to eat high energy foods, do more exercise, and stay at a healthy weight. I strongly support this campaign to raise awareness among parents about the importance of their children getting quality sleep."
Minister for Children & Youth Affairs James Reilly said: "It is vital that childhood obesity is tackled effectively. Ensuring children get adequate sleep is a simple step to help achieve this."
Commenting on the campaign, Dr Fiona Healy, Consultant General & Respiratory Paediatrician at Temple Street Children's University Hospital said: "Unfortunately, I'm seeing more children with weight issues where a lack of sleep or not enough quality sleep are significant factors. From a physical point of view, sleep helps children's bodies to grow and develop while for brain and emotional growth, sleep also gives them time to make sense of their day. While parents may think their children are getting enough sleep, the reality is they're probably not. What also doesn't help is that children's sleep is increasingly delayed or interrupted by the number of multiple screens in the home – whether that's smartphone, laptop, tablet or television. This screen time is having a negative effect on children's sleep and as a consequence, their health and weight."
New research is repeatedly showing an association between sleep and weight in children. An analysis of 11 international studies found that children with sleep duration of less than 11 hours had a 58 per cent increased risk of overweight and obesity than other children who had more sleep and for each additional hour sleep, the risk was reduced by 9 per cent.
The role of screen time in disrupting children's sleep is also a focus for the campaign. At present², two thirds of nine year olds watch between 1 and 3 hours television a day, with 10 per cent watching three hours or more. However, these figures don't include time spent by children playing video games, on computers, tablets or smartphones. Almost half of nine year olds (45 per cent) have a TV in their bedroom while more than 1 in 3 (35 per cent) have a TV and DVD player.
Dr Cliodhna Foley-Nolan, Director, Human Health and Nutrition, safefood continued: "While parents are conscious of the health risks for children associated with everyday habits like too many 'treat foods', too many sugary drinks or not enough physical activity, they are unaware of how important quality sleep is for our children's health.
Children need to have wind-down time before bedtime, just as we adults do and we need to make children's bedrooms screen-free zones, and that includes charging all phones, tablets etc elsewhere at night."
A recent safefood online survey found that almost two thirds (63 per cent) of parents said they didn't think their child got enough sleep while more than 7 in 10 (77 per cent) have said they have tried to reduce their child's screentime.
The campaign will feature on television, radio and digital advertising and will also be supported on the safefood website www.safefood.eu, Facebook and Twitter with the hashtag #itsbedtime. The website also offers practical tips, advice and support from health experts for parents on how to set a better bedtime routine for their children.