You are reading 1 of 2 free-access articles allowed for 30 days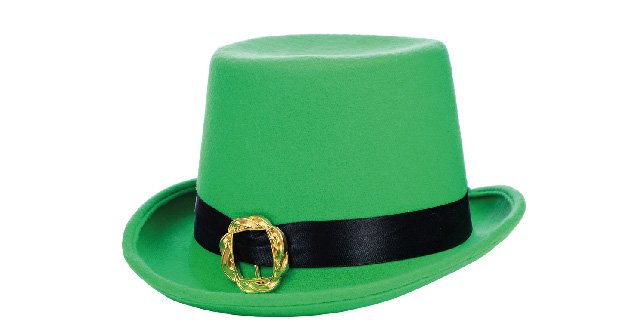 The Monday morning after the General Election I spent time in my office doing paperwork, with BBC Radio 4's Today programme in the background. Radio 4 is one of the single greatest gifts Britain has given to the modern world and it would be rare to spend 20 minutes listening to it and not learn something from the highly interesting yet quite accessible content they provide. I'd spent most of the previous three weeks listening to Irish radio but something had happened the previous day that had made me realise I'd had my fill.
Some Fine Gaeler was on one of the Sunday lunchtime political programmes trotting out the usual guff about the 'national interest' and 'the people having spoken but it'll take us a while to figure out what they've said' and all the rest of the frightful, dreadful old bullshit they inflict on us in the aftermath of an election.
"It is now incumbent on us, all of us, to try to form a government, and that's what Fine Gael will do. We will be talking to all the parties in the coming days to see if a government can be constructed."
"Including Fianna Fáil?"
"No, not Fianna Fáil."
"And Sinn Féin?"
"No, not them either."
And at that, I was out.
So, I'm there signing off on blood forms and requesting scans and replying to emails and so on and they are careering through the items on the excellent Today programme. Surely there'll be some analysis of the Irish election result I thought to myself. On and on it went though and not a dickybird. They got to the last item at 10 to nine, here we go surely. But no. It was about Swedish artist Hilma af Klint, who had insisted that her abstract works were kept from public view until at least 20 years after her death, because she thought they would be misunderstood. Hilma, God be good to her, passed in 1944 and has a new exhibition opening at the Serpentine Galleries in London.
To be Irish is to be very welcomed here but there is little or no attempt to understand their nearest neighbour as a modern political, cultural, or economic entity
Sometimes as Irish people we can be a bit Hibernocentric. Visiting stars and celebrities are rarely allowed to leave our shores without being asked what they think of us. We often like to think the eyes of the world are on us, although this is rarely the case until we've done something really awful or really great. Still though, I was a little taken aback at how little a ripple the Irish election had over here. Ireland is the UK's fifth largest export market and imports more from the UK than any other country. The UK accounts for 30 per cent of imports into Ireland. In 2014, exports of goods and services from the UK to Ireland totalled £27.86 billion, more than Brazil, Russia, India, and China combined. We are the only country with which the UK shares a land border. Some 800,000 Republic of Ireland-born persons reside in the UK and
six million Britons have at least one Irish grandparent.
Later that day, my wife, a proud graduate of the school of therapies at the University of Limerick started a new job. One colleague genuinely couldn't understand why she hadn't studied in the UK. Another more senior person was taken aback when she told him she wasn't too familiar with NICE and the NHS way of doing business.
"Why?"
"Well, I've not worked in the NHS before, I've only worked in Ireland."
"Oh right, don't they have the NHS over there?"
March 17 is our national day, and is widely marked over here. The students tracked down the hill toward the infirmary in their plastic leprechaun hats and green wigs. Yet, the centenary of the Easter Rising passed unmarked. To be Irish is to be very welcomed here but there is little or no attempt to understand their nearest neighbour as a modern political, cultural, or economic entity. People get plastered for Paddy's Day without understanding who Paddy the Plasterer was. And perhaps that's no bad thing. If I'd been sat in my office that morning and the phone had rang and fantasy of fantasies it was the velvety tones of Radio 4's Mishal Husain at the other end of the phone asking me to explain the Irish election, what would I have said? How would I have explained the complete balls Fine Gael made of the election? How would I explain how the public had told Fianna Fáil about five seconds after burning the house down that they'd spent long enough on the naughty step and to say sorry to mammy and play nicely in future? How would I explain the Healy-Raes? What would I have said?
"Mishal, sure don't mind that, have you ever heard of Hilma af Klint?"