You are reading 1 of 2 free-access articles allowed for 30 days
Kissing allergic skin wheal responses goodbye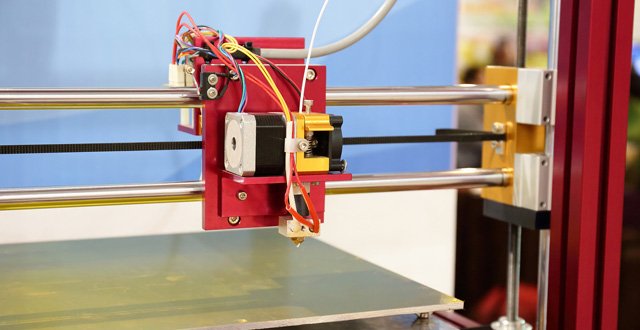 This year's ceremony at Harvard University yielded a fine crop. The Medicine prize was jointly awarded to two groups with researchers from Japan, China, Slovakia, Germany, the US and the UK, for their work studying the biomedical benefits or consequences of intense kissing, as well as other intimate activities.
Some of their published work includes papers titled Kissing Reduces Allergic Skin Wheal Responses and Plasma Neurotrophin Levels and Reduction of Allergic Skin Wheal Responses by Sexual Intercourse in Allergic Patients.
One suspects they did not struggle to find volunteers for their research — you can check out their work in Forensic Science International Genetics if you'd like to learn more.
The Biology prize was awarded to a Chile/USA team for their work in discovering that if you attach a weighted stick to the rear-end of a chicken — who doesn't, from time to time — it walks almost exactly like a dinosaur is thought to have moved.
The Diagnostic Medicine prize went to a multinational team of researchers for their work on Pain Over Speed-Bumps in Diagnosis of Acute Appendicitis: Diagnostic Accuracy Study. As the title suggests, the researchers found that acute appendicitis can be 'accurately' diagnosed by how much pain is felt when the patient drives over speed bumps. Although I'd hang on to the abdomen exam and blood and urine tests for now, if I were you.
The Physiology and Entomology award was presented to hardy researchers for their work, Haemolytic Activities of Stinging Insect Venoms. This involved Dr Michael L Smith arranging for honey bees to repeatedly sting him on 25 different locations on his body to assess the least and most painful areas to have a bee-sting (if you're interested, the least painful spots are the middle-toe tip, skull and upper arm. The most painful are the upper lip, nostril and penis shaft).
However honourable mention must go to the winners of the Chemistry prize for their paper, Shear-Stress-Mediated Refolding of Proteins from Aggregates and Inclusion Bodies. Simply put, they devised a chemical recipe to partially un-boil an egg.
The Physics prize went to a Taiwan/USA team, who found that almost all mammals empty their bladders in approximately 21 seconds, plus or minus 13 seconds. Duration of Urination Does Not Change with Body Size demonstrated that there are consistent proportions in mammals' urinary systems, regardless of their size.
My favourite was the Mathematics prize. This team tried to devise mathematical techniques to establish how Moulay Ismael the Bloodthirsty, Sharifian Emperor of Morocco, managed to father 888 children between the years of 1697 and 1727.
A follow-on study might investigate how he still had the energy to be bloodthirsty.
Pills — the next generation
Unless you've been living in a cave, you'll have heard about the advent of 3D printers and their potential applications in medicine. Progress in this area is moving ever more quickly and the US FDA has now approved the first 3D-printed pill for treating epilepsy.
SPRITAM is a branded version of the generic anticonvulsant levetiracetam and is produced in fine layers of powder by the printer, allowing it to dissolve more quickly and helping to enable customised doses. And there's more in the pipeline.
"This is the first in a line of central nervous system products" delivered this way, the manufacturer is quoted as saying in The Scientist.
3D printers — coming soon to a pharmacy near you.
Say what?
I'm always very grateful when people take the time to send their contributions to Medical Independent Towers for inclusion in the Dorsal View. One colleague specially compiled a list of funny and thought-provoking quotes which provide a brief insight into how those outside — and inside — the medical profession have perceived doctors and the industry itself.
"The fact that your patient gets well does not prove that your diagnosis was correct." Dr Samuel J Meltzer, US physiologist.
"I got the bill for my surgery. Now I know what those doctors were wearing masks for." James Boren, author.
"A hospital should also have a recovery room adjoining the cashier's office." Francis O'Walsh, writer.
"Today's medicine is at the end of its road. It can no longer be transformed, modified, readjusted. That's been tried too often. Today's medicine must DIE in order to be reborn. We must prepare its complete renovation." French country doctor Dr Maurice Delort.
"If people let the government decide what foods they eat and what medicines they take, their bodies will soon be in as sorry a state as the souls who live under tyranny." Thomas Jefferson.
"The doctor of the future will give no medicine, but will educate his patients in the care of the human frame, in diet, and in the cause and prevention of disease." Thomas Edison.
"A hospital bed is a parked taxi with the meter running." Groucho Marx.
"We have not lost faith, but we have transferred it from God to the medical profession." George Bernard Shaw.