You are reading 1 of 2 free-access articles allowed for 30 days
It's tough at the bottom — what bullying surveys can tell us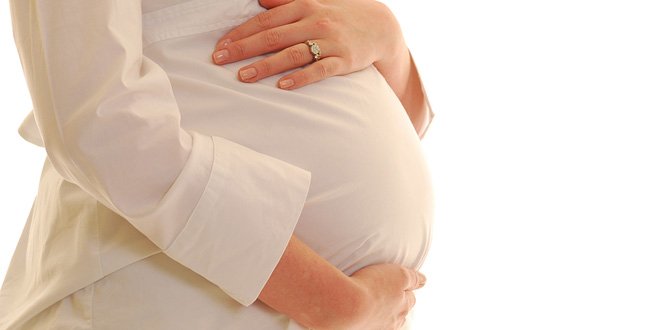 Over half of all student midwives who responded to a recent survey felt victimised or bullied while on their work placements in the Coombe and the Rotunda maternity hospitals. Over three-quarters of them believed they were given responsibilities above their training or experience, while over two-thirds of them found that their degree programme was harmfully affecting their mental health and considered dropping out of their course.
All Trinity midwifery students in April 2015 were surveyed by Trinity Student Union (TSU); 99 students responded, giving it a strong 80 per cent response rate. TSU carried out the survey to assess if increasing welfare issues being brought to their attention were representative of all student midwives in the university. The survey also highlighted financial costs associated with being on work placement and having to work very unsocial hours on placement.
Student nurses and midwives go on placements in each of their four college years; 12-to-16 weeks each year from first to third year, as well as a nine-month placement in their fourth year. Currently, there are over 1,500 student nurses graduating from degree courses annually in Ireland. Trinity is one of four universities providing midwifery training. Midwives make up less than 10 per cent of all student nurses, while Trinity midwifery students make up one-quarter of all midwifery students.
Between March 2009 and December 2013, nationally there was a 13 per cent cut to nursing and midwifery staff, reflecting cutbacks across the HSE. Birth rates peaked in 2009, when 75,554 babies were born. Last year, there were under 68,000 births. Despite this national decline, both the Coombe and the Rotunda hospitals cared for more women and delivered more babies in 2012/13 than they did before austerity measures were introduced. Hospital figures for 2014 are not yet available.
There is robust international evidence that the experiences of student and newly-appointed nurses and doctors are a really strong indicator of the quality of patient care
The most recent annual reports for the Coombe and Rotunda detail how both maternity hospitals are dealing with increased workloads and more complex cases, despite declining budgets and staff shortages. For example, the 2013 Annual Report of the Rotunda states "over a 10-day period in early December [2012], there were three 24-hour periods of time when there were 47, 43 and 42 deliveries. This is a completely unacceptable level of activity, given the resources available to the hospital". It is also worth noting that Mount Carmel Maternity Hospital closed its doors early last year, with much of its workload being absorbed by the already-overstretched Dublin public maternity hospitals.
This sets the scene for the demanding environments that student nurses face in their work placements. Student midwives in the Coombe reported worse conditions compared to those on placement in the Rotunda, with negative responses increasing as students progressed through their degree programmes.
These findings are much more negative than the recently-published HSE staff survey, which found nurses are the most motivated and enthusiastic of all staff. This HSE-wide staff survey found 5 per cent of staff experienced bullying or harassment.
However, the Trinity midwifery bullying experience is similar to the findings of a 2014 Irish Nurses and Midwives Organisation/National University of Ireland, Galway (INMO/NUIG) survey of nurses and midwives, where 52 per cent experienced bullying. The TSU survey concludes that the high level of bullying experienced by midwifery students is caused by "a combination of many factors, such as chronic system underfunding, high levels of staff stress and a deeply hierarchical culture in which, by definition, midwifery students reside at the bottom".
So why does a survey of such a small number of student midwives matter? Given the spotlight on maternity services, after years of high-profile maternal and baby deaths and adverse incidents, the high levels of bullying emanating from the survey cannot be ignored. The hospitals and Trinity have expressed their "sadness" at the findings and Trinity Health Sciences Faculty (which oversees nursing and midwifery education) has agreed to set up a working group with an external chair to address the issues.
However, there are system-wide implications to the findings, as there is robust international evidence that the experiences of student and newly appointed nurses and doctors are a really strong indicator of the quality of patient care. These staff are newly trained, idealistic and not moulded by the culture of the organisation they are working in. If they are feeling abused and allocated work beyond their ability, this impacts on their stress levels and work practices, which in turn results in poor patient care.
A 2014 INMO survey of midwifery levels found that, on average, Irish maternity units had a midwife: birth ratio of 1:40, whereas the international norm was 1:29. This survey found the Rotunda had a ratio of 1:48 and the Coombe was 1:40. The HSE is now doing its own assessment of birth:midwife ratios.
Improving and ensuring quality maternity care requires higher levels of staffing in our maternity units. But it also necessitates a change in culture where midwives and midwifery students are valued and nurtured and not just left 'residing at the bottom'.