You are reading 1 of 2 free-access articles allowed for 30 days
Is it just ME or is this a real disease?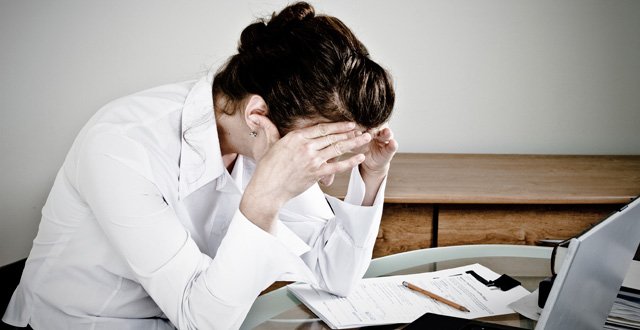 In 1926, TS Eliot, then editor of The Criterion, published Virginia Woolf's essay On Being Ill, where she bemoans the "poverty of language" with which to describe illness: "Let a sufferer try to describe a pain in his head to a doctor and language at once runs dry… "
But Hilary Mantel, in the London Review of Books (4 November 2010), describes On Being Ill as "schoolgirl piffle", noting that "Virginia only has decorous illnesses" and that "no-one's pain is so special that the devil's dictionary of anguish has not anticipated it". Further, Woolf's body fluids trouble Mantel: "Virginia never oozes… She may as well not have had bowels, for all the evidence of them in this book."
Compared to Virginia's "decorous illnesses", the movement of bowels — and other effluvia — to the printed page in contemporary accounts of disease is a breath of fresh air. For example, Nasim Marie Jafry's The State of Me (2008) is a moving novel, laced with much black humour, describing one woman's 15-year struggle with myalgic encephalomyelitis (ME).
The State of Me prompted my effort to learn more about the competing biomedical and biopsychosocial models of the condition, and I've discovered that where ME is concerned, the world of so-called scientific truth is stranger than Jafry's world of fiction.
Writing in the Journal of Clinical Pathology (2007, 60: 466−471), Prof Malcolm Hooper explained 'Myalgic encephalomyelitis: A review with emphasis on key findings in biomedical research'. He notes that in 1969, ME was first included by the World Health Organisation in its International Classification of Diseases (ICD), and "in 1978, the Royal Society of Medicine accepted ME as a nosological organic entity".
So how did the biopsychosocial model of ME arise? According to Hooper, McEvedy and Beard, writing in the BMJ (1970, 1: 7-11) on their reconsideration of an ME outbreak at London's Royal Free Hospital in 1955, ascribed the outbreak to mass hysteria. Hooper, however, adduces evidence showing that "McEvedy stated that he did not examine any patients and undertook only the most cursory examination of medical records". And Dr Nigel D Compston, writing in the Postgraduate Medical Journal (1978, 54: 722-724) observes: "McEvedy's [sic] and Beard's conclusions ignore the objective findings of the staff of the hospital of fever, lymphadenopathy, cranial palsies and abnormal signs in the limbs". Compston concludes that the Royal Free's medical staff were dealing with "an organic disease complicated by encephalomyelitis in which myalgia was a dominant feature".
Then something odd happened. On 2 July 2008, someone called Dr Marc-Alexander Fluks appeared online to point out that Prof Hooper's paper had been retracted, which was the first the Professor had heard about it. The upshot was a letter in the Journal of Clinical Pathology (2008, 61: 1072) wishing "to inform readers that a series of technical errors resulted in the unjustified retraction of the article", offering an apology to Prof Hooper and regretting "any confusion or distress that may have been caused".
But as far as confusion or distress were concerned in the ME story — especially for ME sufferers — they hadn't seen nuthin' yet. The catalyst was White et al's PACE study, published in The Lancet (2011, 377: 823−836). This randomised, controlled trial had 641 participants, cost almost £5 million and concluded that cognitive behavioural therapy (CBT) and graded exercise therapy (GET) could safely be added to specialist medical care (SMC) to moderately improve outcomes for what had now been reframed as chronic fatigue syndrome (CFS).
Such was the stushie raised by the PACE trial — and I'm embarrassed to admit my ignorance of it until recently — that six years after its publication, a whole Special Issue: The PACE Trial was published on 9 August in the Journal of Health Psychology (2017, 22, No 9). In one paper, Keith Geraghty refers to the fact that in September 2016, a tribunal ordered the PACE trial's lead author's institution to release data following a Freedom of Information case brought by a patient with CFS. The released data, according to Geraghty, "showed that the effectiveness of CBT and GET, in comparison to SMC and adaptive pacing therapy (APT), fell by almost two-thirds". This released, writes Geraghty, "a perfect storm of patient anger and professional defensiveness".
Readers can judge for themselves whether these and other documented criticisms are justified. However, switching from science to fiction — although some might allege that even in this age of evidence-based medicine, there's sometimes little difference — when the protagonist Helen Fleet in The State of Me says there should be "a mass crucifixion of all the GPs, psychiatrists and journalists who don't believe [ME] is a physical illness", Jafry is using black humour to make a serious point.
And it's a point that has the weight of accumulating evidence behind it. For example, Hornig et al, in Scientific Advances (27 February 2015), report robust immune signature study data supporting the assertion that ME is a biological illness, not a psychological disorder.
The debate over the cause of ME is generating much heat. But heat is the ultimate source of light, so let us hope that some gets shed on ME sooner rather than later.