You are reading 1 of 2 free-access articles allowed for 30 days
Irish success at the Medigames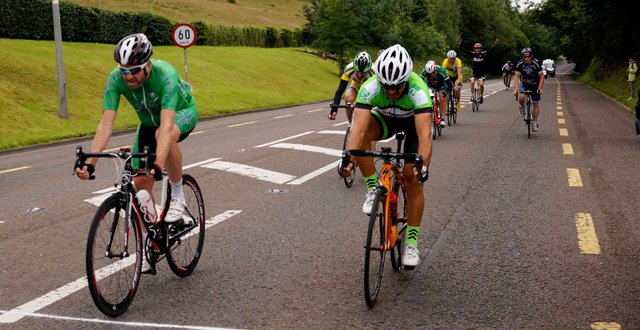 The World Medical and Health Games were held in Limerick on 19-25 July. Commonly known as the 'Medigames', this is an annual multisport event open to doctors, dentists, physiotherapists and other health professionals.
Hosted by the University of Limerick, over 650 medics competed in sports ranging from football to swimming, volleyball to golf, and chess to cycling. Most sports were on campus, taking advantage of the superb sporting facilities and accommodation, while others were based in the surrounding area.
A sports medicine symposium was held in conjunction with the sporting events, in French one day and in English another day. Expert speakers, including previous Medigames medallists, spoke on topics around health and exercise, nutrition and ageing. The chance to mingle with colleagues from all round the world made this an excellent chance to compare practices and attitudes. Dr Jaroslav Novak, Traumatologist, Czech Republic, gave an interesting talk about Irish migration to central Europe in the monastic era (17th and 18th Centuries), something many of us were not aware of.
It was near impossible for one person to follow all the sports but coming from a cycling background, my own interests were in the two-wheeled races. Medals were awarded in age group bands so athletes were competing directly against their peers.
Cycling
I entered the road cycling programme, which comprised a time trial of 16km, a hilly road race of 107km and two flatter circuit races of 66km and 76km, all in and around Birdhill, Co Tipperary. Irish competitors included GPs, an oncologist Dr Sean Devine from Belfast's oncology unit, Mairead Devine, a nurse from the same unit, paramedics Eoin Connolly and Sean Healy from the National Ambulance Service and cardiologist Dr Terence Hennessy from Ennis Hospital. Racing was fast and of a high quality.
Mairead Devine, who is a member of Foyle CC, won five medals; four golds and a silver. One gold was in a thrilling sprint after a wet, windy and hilly race that was won by half a wheel. Eoin Connolly took a gold, two silver and two bronze medals and I myself won a gold, silver and three bronze medals. The average speed for the 400km total distance was almost 40kph and speeds in excess of 70kph were frequently reached.
The Wednesday of the events saw Ballyhoura host the mountain bike events. These were dominated by Dublin nurse David O'Neill, a man well known in cycling circles and previously a national off-road medallist. Niall Collins took silver.
Running
In the afternoon that day the UL campus hosted sprint and Olympic-distance triathlons. Ann Payne took a gold and Sarah McNamee won silver in the longer race, while David Meagher, Darren O'Brien, Declan Murray, Ide Donovan and Joan Griffin all took golds in the sprint event. GP Dr Majella Scanlon won a silver and Edwina Frawley won a bronze medal. Special mention to Limerick GP and triathlon doctor Dr Michael Griffin, who just missed out on a medal in a very competitive race in a time that would have won a medal in all the younger age categories.
Swim races
UL has an outstanding outdoor activity centre in Killaloe on the Shannon/Lough Derg. It was here on the Friday that 3km and 5km open water swim races were held. Dr Majella Scanlon was back to take a well-deserved gold medal here. Some outstanding athletic achievements were on show here, not least from French athletes Cyril Routier and Anans Tardieu who, following on from gold medals in the triathlon on the Wednesday and having competed in the full cycling programme including golds that morning, won double golds in the 5km swim.
Fine displays
I glimpsed the table tennis, sprint and field events during the week and saw Brazilian, Argentinian, Spanish, Chilean and Algerian teams display fine football skills — as well as impressive displays of singing and chanting in the Stables Bar.
The evenings saw medal ceremonies in the aforementioned Stables Bar. This was a great place to relax and mingle with colleagues from around the world. While we meet at conferences, there is an enhanced feeling of collegiality with those who compete against you on the field. It was reassuring but also worrying to see that we all have similar experiences and concerns in our respective health services and the direction they are taking.
Fáilte Ireland, the organisers, and UL did a great job in presenting the games and the region. At the closing ceremony there was an aria from one of the German athletes and excellent speeches, including from Prof Mike Larvin, Head of the UL Graduate Entry Medical School. One of the final acts was the handing-over of the games flag to the next hosts, Maribor in Slovenia.
I would encourage all medics who compete in sports at any level to consider going to the next Medigames. While there were impressive times and performances this year in Ireland, there were also many recreational athletes there and all were welcome. The symposia have been constantly of a high standard over the years and it is a superb chance to attend CME while competing in your chosen sport, as well as meeting people from all over the globe.