You are reading 1 of 2 free-access articles allowed for 30 days
Irish study reveals under-detection and treatment of anaemia in CKD patients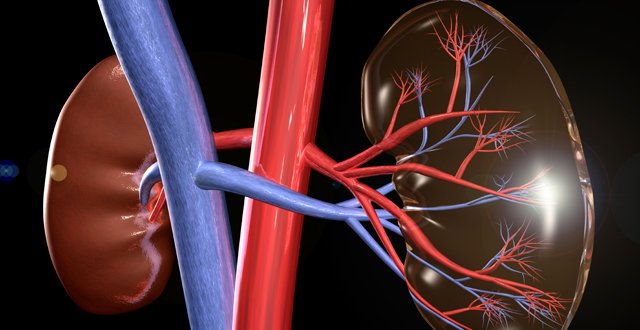 Substantial variability in the management of anaemia and iron deficiency (ID) at specialist nephrology clinics in Ireland has been outlined in a new study, with low testing rates for ID, high rates of anaemia and ID, and under-utilisation of effective treatments. The study, published recently in Clinical Kidney Journal, a journal of the European Renal Association, also identified variability in the adoption and implementation of different clinical guidelines.
Lead author Prof Austin Stack of the Department of Nephrology, University Hospital Limerick, and Graduate Entry Medical School, University of Limerick, told the Medical Independent (MI) this was the first ever multi-centre, cross-sectional study conducted to evaluate the quality of anaemia management at specialist kidney clinics in Ireland. He said the authors also undertook an ancillary survey of nephrologists that captured their opinions on treatment strategies in regard to anaemia management.
'Striking'
The high prevalence of anaemia in patients with chronic kidney disease (CKD) attending specialist kidney clinics was "quite striking", according to Prof Stack. "We all think we are experts in CKD anaemia management, [and that] we are really good at detecting it and managing it, but we found quite surprisingly that the prevalence of anaemia overall was almost 38 per cent and that it "varied across clinical sites" from 36 per cent up to 58 per cent. Anaemia was defined as Hb<13g/dL for men and<12g/dL for women, according to the World Health Organisation (WHO) criteria.
An equally important finding was that 46 per cent of patients with CKD had proven ID, added Prof Stack, which is an important contributor to anaemia in these type of patients.
"Moreover, our study found very low rates of treatment with iron replacement therapy, with only 14.6 per cent of all patients receiving iron treatment, and an even smaller percentage — 4.7 per cent of patients — treated with ESAs [erythropoiesis-stimulating agents]. So, despite advances in our understanding of anaemia as a major metabolic complication of kidney disease, we find that it is quite common and under-treated in Irish clinical practice. In order to determine the underlying reasons for this, we also conducted an ancillary survey of nephrologists. The great thing about this was we had a huge response rate — over 83 per cent of kidney specialists in Ireland responded to our survey questionnaire, and what we found was that Irish nephrologists differ in our use of clinical guidelines."
Prof Stack told MI that nephrologists in Ireland use a range of international guidelines that vary in their recommendations for both the screening and treatment of anaemia and ID in CKD. Many nephrologists use the UK Renal Association guideline (41 per cent), but a substantial number follow recommendations from the Kidney Disease Improving Global Outcomes (KDIGO) guidelines (33 per cent) and the National Kidney Foundation Kidney Disease Outcomes Quality Initiative (KDOQI) guidelines (16 per cent). A minority tended to follow the Irish guidelines. Prof Stack said there is no doubt that variability in the adoption and implementation of different guidelines can lead to variation in clinical practice.
In addition, while 67 per cent of Irish nephrologists said they would give oral iron therapy or IV iron therapy for ID if the transferrin saturation was less than 20 per cent, the audit suggested otherwise. Almost 86 per cent of iron-deficient patients were not on iron therapy, "meaning that there is a disconnect between what nephrologists say they are doing and what is actually done on the ground", although this is not necessarily unique to Ireland, Prof Stack added.
Prof Austin Stack
Anaemia algorithms
Another finding was that 47 per cent of nephrologists reported an absence of CKD anaemia algorithms at outpatient clinics, which Prof Stack identified as another concern. "Patients with kidney disease are quite complex, as there are a range of metabolic complications to manage, so to ensure optimal management of patients at kidney specialist clinics we [should] have diagnostic and treatment algorithms, along with support from specialist nurses in anaemia". Many of these supports were lacking when this study was conducted, he outlined.
Prof Stack said that are a number of important steps required following on from the study. Harmonisation of clinical guidelines on anaemia management would be desirable, so that clinicians are all using the same parameters, while better utilisation of electronic alert systems is required in order to identify patients as being anaemic or having ID. Prof Stack said all kidney clinics in Ireland should have specialist nurses in anaemia, as well as anaemia algorithms in order to improve the care of patients with anaemia and the overall care of patients with CKD.
On the issue of electronic alert systems, Prof Stack noted the development of a national renal information system as hugely important for the Irish health system and for patients with CKD. This integrated system has been successfully deployed across all adult kidney centres in Ireland under the auspices of the HSE National Renal Office (NRO).
"Initially, the focus was on patients with end-stage kidney disease — patients who receive dialysis, peritoneal and haemodialysis, but increasingly CKD patients attending outpatient nephrology clinics now are being entered into the system — so, for the first time, we do have a national electronic information system that will allow us to monitor anaemia and iron management practices and track quality of care over time. We also have the opportunity to further improve the management of anaemia and iron deficiency in CKD by adding electronic alert systems to enable early detection and faster treatment."
Staffing
Prof Stack said feedback via the Irish Nephrology Society also pointed to manpower issues as a significant deficit.
"An important point that they mention, and I would endorse this too, is that historically, we have been lacking in manpower to support the complex care of CKD patients. At the moment, we have one of the lowest rates of nephrologists per million population in the Western world… five per million population compared to other countries like France (20) and US (28) having 20-to-28 per million population.
"Many kidney centres also lack the multidisciplinary teams, including specialist nurses and support systems, to help them manage this large population of patients. There is an obvious deficiency in workforce, which leads to big challenges where there are large numbers of complex patients to manage. Although there have been very positive efforts over the last number of years to increase the number of nephrologists and nurse specialists, our numbers are still less than the international norm… "
Prof Stack concluded that the correction of anaemia is hugely important in patients with CKD. The low haemoglobin and the ID that are associated with anaemia in CKD patients leads to tiredness, fatigue, lethargy and poor exercise tolerance, which are all important quality of life indicators. "But if you can correct the anaemia, particularly the iron deficiency, patients will tell you their energy improves, they are not as short of breath, their exercise tolerance improves, and their overall quality of life [improves]. These are important quality of life indicators, particularly for a patient population who are elderly with a lot of other complex medical issues as well… "
Read the full study 'Quality of care and practice patterns in anaemia management at specialist kidney clinics in Ireland: A national study' in the Clinical Kidney Journal, https://doi.org/10.1093/ckj/sfx060.