You are reading 1 of 2 free-access articles allowed for 30 days
Irish Hospital Consultants Association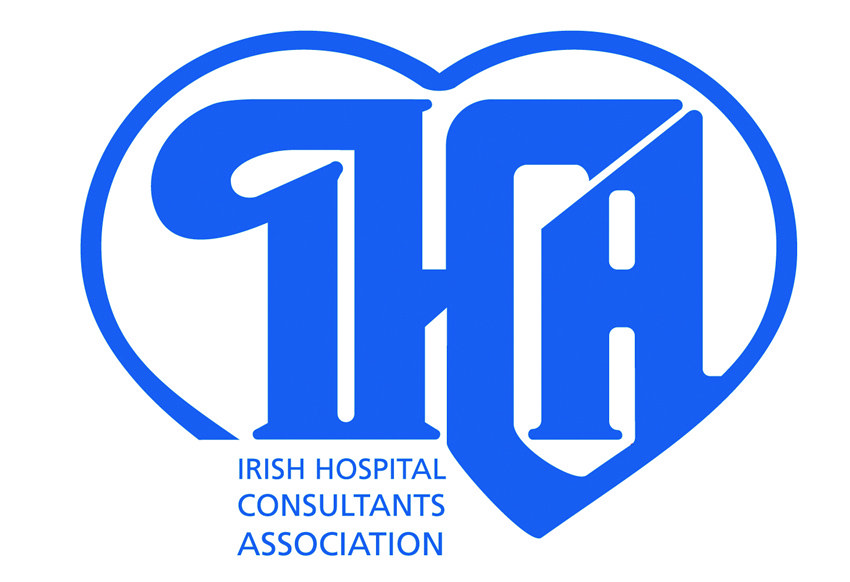 Hospital Groups provide significant possibilities
The HSE's Hospital Groups provide a very good opportunity to improve healthcare in Ireland, an international expert told the IHCA 2017 Annual Conference.
Prof Michael Brennan, Professor of Medicine at the Mayo Clinic, US, said his experience of the Mayo Clinic pointed towards some of the possibilities with the reorganisation of the Irish health service around Hospital Groups.
He said that it is preferable to have the system "physician-led, but not physician-dominated".
"In Ireland, you are on the brink of establishing these Hospital Groups," said Prof Brennan.
"I think we are all aware of some of the issues that are facing healthcare in Ireland. But as I have looked at the Hospital Groups, and the potential of these groups, it does seem to me that with the proper support, these groups could become laboratories for interdisciplinary partnerships, to innovate and incubate initiatives in Irish healthcare.
Mr Martin Varley and Prof Michael Brennan
"If you consider that all of these academic institutions that form as an anchor, they contain such an intellectual capacity, such knowledge in all of these areas.
"These could actually tap into the capabilities of these academic centres. These could really, I think, catalyse innovation, which I think is critically needed in Irish healthcare."
Minister for Heath Simon Harris said, during his address to the conference, that the Hospital Groups offer "increased potential" for positive work in the Irish health service.
"Putting in place the right organisational structures is key to the development of high-quality services," said Minister Harris.
"Hospitals are now starting to work together to support each other, providing a stronger role for smaller hospitals in delivering less complex care and ensuring that patients who require true emergency or complex planned care are managed safely in larger hospitals.
"The establishment of Hospital Groups also offers an increased potential to address some of the staffing challenges our hospitals, in particular the current difficulties that some Model 3 hospitals are experiencing. Hospital Groups can provide a platform for development of shared services, and to support the staffing requirements of hospitals across the Group."
Capacity review by end of year
The much-anticipated hospital bed capacity review should be published by the end of the year, Minister for Health Simon Harris said at the IHCA 2017 Annual Conference.
"The bed capacity review has taken a period of time, but it is right to get this right," Minister Harris told journalists following his speech.
"Bed capacity is not just a static figure. It is not just about how many beds you need for the Irish service today, but how many you will need in the next number of years.
"But I expect to have the bed capacity review published by the end of the year. But we will also have international contributions as well, so we can learn from other countries."
IHCA President Dr Tom Ryan told the conference that the Association is concerned that the capacity review "may not deal with the reality of the scale and complexity of unmet need for medical care in Ireland".
"Given the size of the waiting lists, it is essential that these plans provide realistic funding for the acute hospitals."
Meanwhile, the Minister told IHCA delegates that he is listening to consultant concerns regarding clinical indemnity costs.
"The Tort reform measures currently underway include specific legislation sponsored by the Department of Justice and Equality and also by my Department," Minister Harris told IHCA delegates.
"These include work currently underway on the use of pre-action protocols in clinical negligence as part of the regulations to be put in place under the Legal Services Regulation Act 2015.
"Finally, the Medical Practitioners (Amendment) Act 2017 will be commenced in early November. This will make it mandatory for all medical practitioners in Ireland to provide evidence on registration, or on renewal of registration with the Medical Council, of the levels of medical indemnity cover held."
'Repeated' breaches of consultant contract a factor in recruitment
Repeated "breaches of the consultant contract" are a significant factor in the "recruitment and retention" crisis, the recent IHCA Annual Conference in Limerick heard.
"There are about 2,500 consultants in full-time employment in the HSE; that's less than 2.5 per cent of the HSE workforce. Yes, that's 2,500 out of 108,000 employees in the HSE," IHCA President Dr Tom Ryan told delegates.
"The shortage arose because of repeated breaches in the consultant contract and is made worse by the intolerable working conditions that consultants face in under-resourced acute hospitals.
"Minister, we need to recruit more consultants to our acute hospitals; in reality, there is no element of choice in this. Otherwise our waiting lists will continue to grow."
However, in his 29-minute speech to delegates, Minister for Health Simon Harris did not focus on the contract.
He did, however, acknowledge that the "retention of young doctors is pivotal for the future".
Minister for Health Simon Harris
"I appreciate that many of the 'push factors' that cause some Irish-trained doctors to emigrate are issues which you [consultants] cannot control," the Minister told the conference.
He then highlighted two areas where he thought consultants could have an impact — firstly, in the provision of protected training time, and secondly, the establishment of clearer mentoring programmes.
"I understand that the Forum of Irish Postgraduate Medical Training Bodies and other key stakeholders are exploring options of expanding the availability of mentoring in medicine, in order to better meet the needs of trainees," said Minister Harris.
"I want to thank consultants for the work they already do in this area. I encourage you all to support these initiatives, to become a mentor and share the wisdom and experience.
"Our health system will benefit, and I truly believe you will find it a worthwhile activity."
Speaking to the Medical Independent (MI) after the Minister's speech, IHCA National Council member Dr Oisin O'Connell said that the cause of young doctors leaving and staying abroad "has a number of factors".
Also addressing the IHCA conference, RCSI President Elect and Consultant Surgeon Mr Ken Mealy asked: "How do we get our young, well-trained surgeons to return to this country?
"Well, we clearly need a functioning national surgical service. For this, there is clearly a need for infrastructural changes; there are roadblocks, there are resources needed in many different areas.
"We need functioning Hospital Groups, we need unified governance at those Hospital Groups, we need unified budgets," said Mr Mealy.
He added that there is a particular problem in terms of filling consultant posts: "This has been a particular challenge for surgeons, particularly in the smaller hospitals.
"It is absolutely clear to us that we will not be able to staff general surgery in the smaller hospitals into the future."
Minister makes impassioned appeal on Alcohol Bill
Minister for Health Simon Harris made a strongly worded appeal to hospital consultants to vocally support the Public Health (Alcohol) Bill.
Departing from his pre-released speech script, Minister Harris focused on the Bill during his address to IHCA delegates at the Association's recent Annual Conference in Limerick.
"With the Public Health (Alcohol) Bill, I am appealing to you as people who work in the health service and many who see the devastating effects alcohol can have on the lives of our population to help debunk the myths and nonsense put forward by the well heeled and well funded drinks industry," said Minister Harris.
"We have a situation where three people a day die in this country of alcohol related diseases and yet the best the drinks industry can come up with is to suggest that I am trying to cancel Christmas by not showing the Guinness advert."
The Minister recently said he would like the Bill to be passed by the Oireachtas before the end of autumn. The legislation has garnered some opposition within the Minister's own party, Fine Gael, and has been the subject of some intense lobbying in recent months.
"Are we actually going to get serious about addressing the elephant in the room. We have a problem with alcohol in this country and never in the history of our state has our Oireachtas bothered to pass a piece of legislation in relation to alcohol from a public health point of view," Minister Harris stated on 7 October.
"We have made great strides in relation to tobacco. We are making great strides in relation to many parts of our Healthy Ireland (HI) framework. But the next part is the big test. The next part is will our politicians along with our clinicians be able to stand up to the drinks industry in the interest of the next generation of our citizens?
"This is such an important piece of legislation. But I will require the help, the knowledge and the knowhow of those of you who work with people suffering from alcohol addiction to explain to my colleagues in the Oireachtas, to explain to all of us how we really have to take action in relation to that.
"I would really appreciate your help and support in that regard."
Trauma service system shake-up is on the cards
The current Irish trauma care system is not acceptable, one of the Clinical Leads of the HSE's Trauma and Orthopaedic Clinical Programme told the IHCA 2017 Annual Conference.
"Is our current system acceptable? I don't think there is anybody who works in emergency medicine or the acute trauma services who would say we have an acceptable system at the moment," said Mr Paddy Kenny, who is a Consultant Orthopaedic Surgeon.
"Why we should change? Because we know the mortality rate would improve and the outcomes will improve; it leads to efficient use of resources. It saves money, as well as saving lives."
Mr Kenny said international experience, such as that in the UK, had shown that "we need to have major trauma centres; these major trauma centres should not be on multiple sites."
"So we shouldn't have, as we now have, neurosurgery on one site, cardiothoracic surgery on another site, etc. We need to have an inclusive system that includes all patients."
Mr Kenny spoke during the afternoon session of the IHCA Annual Conference in Limerick. Earlier in the day, Minister for Health Simon Harris had revealed that there are soon to be major developments in the area of trauma care in Ireland.
"As part of the over-arching policy framework for the implementation of Hospital Groups, my Department will continue to develop national policy direction in relation to a number of key national and supra-regional services. One of the areas identified as a priority was the trauma services," said Minister Harris.
"Considerable work has been done over the last two years by the Trauma Steering Group on the development of a trauma policy for Ireland. The Group reported in July and set out a series of significant and important recommendations, all aimed at significantly reducing death and disability from major trauma. My Department is currently examining the report and I hope to move forward quickly on it."
Departing from his written script, Minister Harris added: "I want to be very sure in terms of reassuring the clinical community, because I have heard misnomers in this regard. We will implement the trauma policy report in full and we will move ahead with the trauma policy report this year. I think there is a really good body of work; I want to thank the clinical community for its input.
"And I would ask when the time comes, that the clinical community would provide leadership in communicating the importance of this policy to our patients and citizens."
Splits on Sláintecare exposed at IHCA conference
Clinicians will be asked to join the Sláintecare programme office, Minister for Health Simon Harris told the IHCA 2107 Annual Conference in Limerick.
Departing from his written script during his address to delegates, the Minister revealed he had spoken to the IHCA National Council about this idea on the morning of the conference (7 October).
The Government has recently given its approval to move ahead with the establishment of a Sláintecare programme office, following the publication of the report of the Oireachtas Committee on the Future of Healthcare.
IHCA President Dr Tom Ryan
"This office will be led by a senior executive with a strong track record in implementing reform," Minister Harris said.
"The recruitment process will commence very shortly. Talking to your colleagues in the [IHCA] National Council, I want to see part of the leadership in the programme office involving clinicians as well.
"So there will be clinical voices in terms of the reform agenda, just as it was there when they delivered cancer reform to this country," he told delegates.
However, in general, there was some very harsh criticism at the conference of the all-party, 10 year vision for healthcare. IHCA President Dr Tom Ryan devoted a significant portion of his conference speech to critical comments on the Sláintecare report.
Dr Ryan said the report "engages in wishful thinking".
"What's even worse is that the report fails to acknowledge the reality that the acute hospitals do not have the basic capacity to provide the care that patients currently need."
Dr Ryan maintained that the report's "proposals were not externally costed, totally undermining its credibility".
"Clearly, the report did not adopt a pragmatic approach to healthcare delivery," said the IHCA President in his well-received speech.
"The report's suggestion that the phased elimination of private care from public hospitals will expand capacity is flawed. If implemented, it will actually reduce a hospital's income, as the loss of €650 million annual income is unlikely to be replaced through increased taxations."
Also commenting on Sláintecare at the conference, Mr Ken Mealy, Consultant Surgeon and RCSI President Elect, said: "One of the disappointing things with the Sláintecare report is that there is nothing in it about quality improvement, and that is a huge challenge as we move forward," he told IHCA delegates during his address on the 'Provision of High Quality Surgical Care'.
However, Minister Harris was far more upbeat about the promise of the Sláintecare report.
He said it "provides us with a solid framework to move forward."
The Minister told the conference that an impact study on the report's recommended removal of private practice from public hospitals would soon get underway.
Speaking to journalists after his speech, Minister Harris said: "I would appeal to the IHCA and everyone else in the Irish health service not to give a knee-jerk reaction to this. This is an impact study, so let's look at the facts. Reform does mean people changing though, and we can't just be in favour of reform when it means other people changing."
The Minister added that it " is hard to defend an arrangement whereby private practice continues unquestioned in public facilities. Decoupling private from public practice is far from simple but it certainly is worth considering and I am committed to this impact study as a first step".
IHCA membership and finances increase
The IHCA has seen what was described as a "healthy increase in membership" over the last year.
It now stands at 2,655 members, up from 2,530 in the previous year. The Association is also in good financial health.
"Essentially, the key figures are, we bring in about €1.4 million from everyone's subscriptions," said IHCA Treasurer Prof Alan Irvine, Consultant Dermatologist at Our Lady's Children's Hospital, Crumlin, during the financial report update at the Association's Annual Conference in Limerick on 7 October.
"It costs €1.1 million to run the Association [annually], so we run a surplus of about €300,000.
"That is a healthy position to be in. As a result of that, we have funds at hand and various reserves of about €4.275 million and we don't see any particular external risks or shocks to threaten that."
Dr Tom Ryan and Mr Simon Harris
The conference was also noticeably well attended this year, despite some last-minute changes to the timetable. Minister for Health Simon Harris held a short meeting with members of the IHCA National Council before his speech at 9am.
In his speech to the conference, IHCA President Dr Tom Ryan focused on the crisis around capacity in Irish hospitals.
"The evidence that we need more acute hospital capacity is compelling," said Dr Ryan.
"Despite a growing and ageing population, over 1,400 inpatient acute hospital beds were closed over the last decade. The number of elective surgeries declined by 50 per cent in the last four years. There has been a persistent policy of rationing healthcare by the State, as it has systematically decreased the number of inpatient beds in public hospitals."
He said successive governments have failed to address this in annual budgets and health capital plans, which he claimed was the root cause of waiting lists and the treatment of patients on trolleys.
"In the last year, over 90,000 acutely-ill patients received some or all of their hospital care on trolleys. The Government must immediately introduce solutions to fix this chronic lack of capacity or patients will face another decade of a failing health system, where long waiting lists and trolley-based care will be considered as standard."