You are reading 1 of 2 free-access articles allowed for 30 days
Irish College of Ophthalmologists (ICO) Annual Conference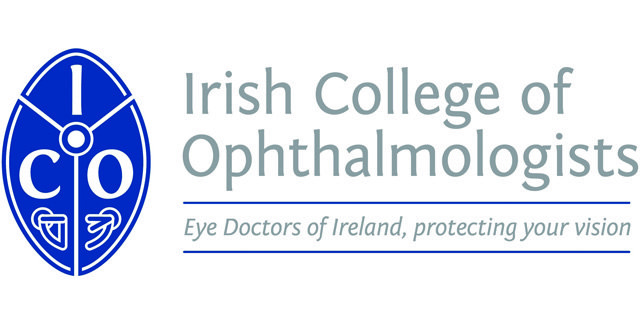 Doctors are urged to remind their diabetic patients about availability of free screening for diabetic retinopathy
Doctors have been urged to remind patients with type 1 or type 2 diabetes of the importance of registering for free eye screening for diabetic retinopathy. The call was made by Mr David Keegan, HSE Clinical Director of the National Diabetic Retinal Screening Programme (Diabetic RetinaScreen) during the Irish College of Ophthalmologists (ICO) Annual Conference 2017 in Cavan.
Mr Keegan, Retinal Specialist at the Mater Misericordiae University Hospital, Dublin, highlighted the significance of early diagnosis and treatment in preventing sight loss as a result of diabetic retinopathy.
Mr David Keegan
"Diabetic retinopathy may not have any symptoms or may not affect sight in the early stages," he said.
Mr Keegan presented an update on Diabetic RetinaScreen at the conference. Over 160,000 people registered with diabetes have been invited to attend the free screening in 123 screening locations around the country since the first cycle of screening commenced in 2013.
He revealed that the screening uptake has risen to 60 per cent following completion of the third cycle of the programme in 2016, significantly up from the initial 40 per cent uptake. It is understood that preliminary figures for this year already suggest a further uptake increase on 60 per cent, with a target of 80 per cent in the next few years. The public advertising campaign for Diabetic RetinaScreen was credited for helping increase uptake, with plans to tailor it to specific regions and patient groups with lower uptake rates.
"It remains a priority to continue reminding anyone who has diabetes that may not yet have registered that they can avail of this free screening programme. We cannot become complacent," he added.
Mr Keegan said Diabetic RetinaScreen acts as a template model for how other sight-threatening eye conditions could be managed in Ireland in order to prevent avoidable sight loss.
In relation to emerging trends for screening results, he explained that for those requiring referrals to a treatment centre (around 14 per cent), most are routine and these patients will be seen in 13-to-14 weeks. "If a patient's referral is deemed urgent, they will be seen in two-to-four weeks."
Using data from other countries where screening is in operation, it has been estimated that 5 per cent will have sight-threatening retinopathy (2.5 per cent diabetic macular oedema and 2.5 per cent proliferative retinopathy). Treatment will typically involve a series of regular anti-VEGF injections, usually between seven and nine within the first year, with six-to-seven in year two and less in year three, Mr Keegan told the Medical Independent (MI). He said that while attendance rates are generally quite good for treatment, it would be beneficial if the public system could offer more flexibility for patients in regards to appointment times outside of the typical 9-to-5 model.
Meanwhile, a study carried out at the Mater treatment centre from January 2016 to 2017, and presented at the conference, highlighted the significant and increasing number of referrals from Diabetic RetinaScreen of patients with non-diabetic eye disease.
"The results showed that 37 per cent of referrals into the Mater treatment centre following initial screening were for assessment of non-diabetic eye disease, including retinal artery and vein occlusions; arterial emboli; cataract; glaucoma; age-related macular degeneration (AMD); and pigmented retinal lesions. Several of these non-diabetic eye diseases are often asymptomatic and it is of great benefit to diabetic patients participating in the screening programme to know that other eye complications are also being identified and referred on for appropriate treatment when picked up," Mr Keegan said.
However, the high proportion of non-diabetic eye pathology detected by Diabetic RetinaScreen is "clogging-up" the system and "reflects the underfunding of ophthalmology in Ireland as a whole", which is concerning, he told MI.
A key factor in the success of Diabetic RetinaScreen is the diabetic register, which is continuously being updated and refined, according to Mr Keegan.
"If a patient is diabetic, they need to check if they are on the national diabetic register. If not, they can self-register on the website www.diabeticretinascreen.ie or by calling 1800 454 555 or they can ask their GP or diabetic nurse to register them — this is very important, as it is the people who are on the register who will receive the invitation to be screened for free in this national HSE service."
Plans are also now underway to introduce a surveillance layer of care, he told MI, "so putting in a tier of care between screening and treatment centres to reduce the burden on the treatment clinics. That will also open the door to a safe way to discharge patients from treatment centres if they are not quite ready to go back into the screening programme. That will be an important 'holding level' for patients."
International expert presents new findings on the potential impact of lifestyle on glaucoma risk
Exercise and a healthy lifestyle could have a protective effect against developing glaucoma, heard delegates attending the ICO 2017 Annual Conference at the Slieve Russell Hotel in Cavan.
New breakthroughs in the battle against glaucoma were presented by internationally-renowned glaucoma specialist Prof Jonathan Crowston, Head of Ophthalmology at the University of Melbourne and Managing Director at the Centre for Eye Research in Australia (CERA), who delivered the annual Mooney Lecture.
He discussed new evidence from a novel study relating to the impact of lifestyle on glaucoma risk. The findings of the recent mouse model study at CERA shows that exercise could be a key factor in the protection of cells that are affected by glaucoma.
The main risk factors to developing glaucoma are ageing and a family history of the condition, but recent laboratory studies have shown that exercise can have a significant effect on the ability of retinal ganglion cells (RGCs) to recover. "Our research is looking at new treatments to make the optic nerve more robust and our research indicates that exercise may play a key role in protecting this nerve. RGCs become increasingly vulnerable to injury with advancing age. While age was traditionally thought to be a non-modifiable risk factor for disease, emerging evidence suggests this may not be the case. We recently showed that this vulnerability can be strongly modified in mice by exercise in the form of daily swimming.
"We found that exercise protected RGCs against dysfunction and cell loss after an acute injury induced by elevation of intraocular pressure. This age-related vulnerability was almost completely reversed by exercising mice for five weeks before and seven days after injury. The data provides compelling evidence that exercise can reverse negative impacts of ageing in RGCs and modify their response to injury."
Highlighting the importance of early detection of glaucoma, Prof Crowston stressed that getting an eye test is crucial. He said 80-to-90 per cent of sufferers have no easily recognisable symptoms. "For most types of glaucoma, you can have moderate to advanced disease and still not be aware you have it. The astounding fact is our brains are very good at filling in the picture, even when 80-to-90 per cent of your visual field is lost."
He said that every month, he sees patients in the advanced stages of the disease who are much harder to treat than the patients who are diagnosed early.
Speaking to MI, he said doctors should encourage older patients to exercise: "We are all aware that exercise is good for losing weight and for cardiovascular health but increasingly now we are realising that exercise is also good for your brain and can delay the onset of Alzheimer's and improve cognitive function. In our experimental models, we are seeing very strong evidence that exercise protects the optic nerve as well in glaucoma. We don't know that in humans yet — it is very important to stress that human tests need to be done as well, and they are not easy to do — but it is something that I have discussed with my patients and comes at very little cost and I would strongly encourage people to consider it."
Glaucoma remains under-recognised, conference hears
Glaucoma remains under-recognised, despite being a major cause of irreversible blindness worldwide, according to leading international experts who addressed a major session on the disease during this year's ICO Annual Conference.
Glaucoma affects 2 per cent of Irish people over the age of 40 and 3.5 per cent over the age of 80. It is often referred to as the 'silent thief of sight', as the condition is essentially symptomless in the early stages and attacks the peripheral vision, so is often only identified when significant vision loss has occurred. While it is an increasing issue due to the rising ageing population, there have been a number of promising new developments in diagnosing, treating and preventing it, the ICO Annual Conference heard.
Prof Augusto Azuara-Blanco, Professor of Ophthalmology at Queen's University Belfast, highlighted the recent key findings of the EAGLE trial, of which he is Chief Investigator. This data supports the superiority of clear-lens extraction in terms of patient, clinical and economic outcomes for treating primary angle-closure glaucoma compared with laser iridotomy, and he showed delegates how to use the results of the trial in clinical practice.
"One-in-five glaucoma cases are angle closure so it is important to recognise the disease. The other issue is that clear lens extraction works very well, better compared to the standard laser treatment, and it is an option that should be offered to patients," he told MI.
Meanwhile, also speaking during the glaucoma session, Mr Leon Au, Dual-Specialist Ophthalmic Consultant from Manchester Royal Eye Hospital, UK, argued the importance of perfecting existing surgical techniques and increasing detection of glaucoma over the myriad of new "wonder treatments" and dependence on technology.
He noted that while some of the latest technologies have assisted in making glaucoma surgery less invasive, and some new procedures are quick with little risk, they are not as effective as traditional surgeries such as trabeculectomy and may not be around in five years.
However, the "competition" has highlighted the need to "do better" and refine, shorten and make existing established surgery more patient-friendly, Mr Au acknowledged.
"In glaucoma, the amount of investment interest and the expansion of technology is so vast. It is not like the odd one or two 'wonder treatments' come out; it is one after another. It is a big market and big business comes from it. It comes with a good side, but also a downside. I think some of these devices will come and go, some of the concepts will stay but the concept of minimally-invasive eye surgery is something we should embrace… " Mr Au told MI.
Meanwhile, discussing the optimal use of optical coherence tomography (OCT) imaging in glaucoma, Miss Yvonne Delaney, ICO Dean of Postgraduate Education, pointed out that glaucoma is unusual, in that it has a long lead-in time with no single test to easily diagnose it, so there is frequently significant structural (ie, retinal ganglion cell) loss before noticeable functional (vision) loss.
Spectral domain OCT offers improved resolution and better segmentation algorithms to image the retinal nerve fiber layer and macular ganglion cell layer in glaucoma patients. However, OCT's modest sensitivity in pre-perimetric disease and only moderate correlation with visual field (VF) function in more advanced disease represent two significant challenges. For the moment, OCT imaging remains a useful adjunctive tool but clinical evaluation of the optic nerve head and VF testing still remain centre stage in glaucoma diagnosis and management.
Early intervention key to successful retinal detachment outcome
Time to theatre is crucial in successful retinal detachment treatment, according to Mr Ian Dooley, Consultant Ophthalmologist and Vitreoretinal Surgeon, Mater Misericordiae University Hospital, Dublin, who gave the European Society of Ophthalmology (SOE) Lecture 2017 on 'Retinal Detachment — Past, Present and Future' at the ICO 2017 Annual Conference.
Retinal detachment develops in approximately one-in-10,000 people per year and scleral buckle surgery, cryotherapy and laser remain mainstays of treatment, he said. The sooner the patient is treated, the less invasive treatment can be and the better the visual outcome, as patients lose about a line of vision for every three days a retinal detachment remains untreated, Mr Dooley explained. For primary retinal detachments, the reattachment success rate is about 85-to-90 per cent and in secondary detachments, about 75 per cent.
The key symptoms are the 'four Fs' — floaters, flashes, foggy vision and visual field loss, he explained. Vitreous haemorrhage is common — about 60 per cent of cases — and pain is quite rare. Retinal detachment is more common in older people, those who are short-sighted (high myopia, pseudophakes) and those with a family history of the condition. It can also be caused by previous cataract surgery and trauma, therefore taking a good history is key to diagnosis.
In the last 10 years, there have been noteworthy improvements in treatment (small-gauge surgery, better tamponades, stains and viewing systems) and earlier detection of retinal detachment, Mr Dooley stated.
"The earlier patients come to see me, the less invasive treatment has to be and the higher the success rate and they are less like to develop the nastier aspects of retinal detachment, such as proliferative vitreoretinopathy (PVR), re-detachment and permanent loss of vision. It is a very treatable condition and I nearly spend half my time dealing with it, but getting the patient in quickly is the key," he told MI.
Eye disease linked to rheumatoid and gastroenterology conditions
Recurrent uveitis can be indicative that a patient has an underlying autoimmune disease such as ankylosing spondylitis, so these patients should be referred to a rheumatologist, while gut-related symptoms in eye patients can be indicative of inflammatory bowel disease (IBD), the ICO Annual Conference heard.
Prof Doug Veale, Consultant Rheumatologist, St Vincent's University Hospital, Dublin, gave a presentation on managing inflammatory disease with biologics and the relevance for ophthalmologists during a breakfast symposium supported by AbbVie.
The link between uveitis and spondyloarthropathies (SpA) was highlighted (anterior uveitis is the most common extra-articular manifestation of SpA) and Prof Veale promoted the usefulness of DUET (Dublin Uveitis Evaluation Tool), an algorithm developed to assist the earlier diagnosis of SpA by ophthalmologists in acute anterior uveitis.
"It [DUET] is very simple and focuses on the presence or absence of inflammatory back pain. So if patients have back pain that is worse in the morning time and gets better with exercise, that is the key," Prof Veale told MI.
Discussing the use of the various biologics, he concluded that monoclonal antibodies seem to have a higher level of efficacy than the fusion proteins in treating uveitis and SpA, with promising new agents in the pipeline. "Fusion proteins are great for rheumatoid arthritis and seem to work very well but not so well for anterior uveitis and the seronegative diseases."
Also speaking during the breakfast symposium was Prof Richard Farrell, Consultant Gastroenterologist, Connolly Hospital, Dublin, who discussed the diagnosis and management of gut inflammation in ophthalmology patients.
He called for greater collaboration between specialties and for doctors to ask about symptoms outside their own disease areas, ie, do IBD patients have eye symptoms or joint symptoms and do eye patients have gut symptoms, etc.
Suspect IBD symptoms in ophthalmology patients can include chronic diarrhoea, abdominal cramps, rectal bleeding, weight loss, anaemia and raised inflammatory markers (WBC, ESR, CRP), though the majority of these patients will have IBS, haemorrhoids and gastroenteritis rather than underlying IBD, he explained.
Ocular manifestations are more common in females and those with colitis and patients with other extraintestinal manifestations, said Prof Farrell. Episcleritis, scleritis and anterior uveitis are the most common ocular manifestations of underlying IBD and treatment of the underlying IBD can cure the eye pathology, he noted, adding that steroids and anti-TNF therapies are effective for chronic scleritis and uveitis.
Prof Farrell also highlighted that IBD therapy can cause ocular pathology, including posterior subcapsular cataracts, glaucoma and opportunistic ophthalmic infections induced by systemic or topical steroids, optic neuropathy, nystagmus, ophthalmoplegia caused by cyclosporine and anti-TNF therapies, while methotrexate can build up in tears and cause conjunctival/corneal irritation.
Update from ICO/Novartis Bursary Recipients 2016/2017
An update on the research projects of the ICO/Novartis Eye Research Bursary 2016 recipients was given at the ICO 2017 Annual Conference in Cavan.
Dr Sinead Connolly, Department of Molecular and Cellular Therapeutics, RCSI, and Dr Reinold Goetz, Catherine McAuley Research Laboratory, Mater Misericordiae University Hospital, Dublin, were announced as the winners of the bursary at the ICO's Annual Adare Retinal Meeting in Limerick on 29 September 2016.
The annual bursary has been instrumental in facilitating ophthalmologists in Ireland to undertake pioneering research into potential cures and treatments for sight-threatening conditions.
Dr Connolly's study is focused on developing new therapies for dry-eye disease in Sjögren's syndrome, an autoimmune condition characterised by severe dry eye, which is difficult and costly to treat and causes great distress to patients. Current therapies, including artificial tears and anti-inflammatory agents, have been largely inadequate and there is an unmet need for new therapies.
She has developed a nanoparticle to normalise levels of microRNAs — short messengers that can control inflammation. When the nanoparticles are administered to ocular surface cells in the lab, they decrease levels of a microRNA, which promotes inflammation and increases expression of an anti-inflammatory gene — indicating a promising new avenue for precision therapy of dry eye in Sjögren's syndrome.
Dr Goetz's study is examining potential new areas for therapeutic targeting in the treatment of primary open-angle glaucoma (POAG). The goal of Dr Goetz's research is to determine what is happening on a molecular and biochemical level to cause the fibrotic changes at the trabecular meshwork (TM) and fibrotic changes at the lamina cribosa (LC). The main site of damage in glaucoma is the LC, through which the retinal ganglion cell axons exit the eye. TGF-β is also produced in abnormally high levels at this site. Thus, Dr Goetz and his colleagues have selected NOX4, which has recently been implicated in numerous fibrotic diseases and is a downstream target of TGF-β, with the aim to examine its role in the fibro-proliferative pathophysiology of glaucoma, both at the TM and the LC, potentially revealing new therapeutic targets.
Commenting, Prof Billy Power, outgoing President of the ICO, said: "The standard of research projects submitted to the ICO for consideration for the award has been outstanding each year, 2016 being no exception. After a very competitive interview process, Dr Connolly and Dr Goetz were deemed worthy recipients of this award in 2016 and it is very exciting for the College to hear about the progress of our trainees winning projects at our annual meeting in Cavan. The ICO commends these young doctors for their outstanding commitment to examining potential future therapies for eye conditions and their focus on improving the quality of life for patients."
ICO Clinical Fellowship Bursary in Ophthalmology 2017 winner announced
The recipient of the ICO Clinical Fellowship Bursary in Ophthalmology 2017, sponsored by Bayer, was announced at the ICO 2017 Annual Conference in Cavan last month.
Dr Caroline Baily, Senior Specialist Registrar in Ophthalmology, Royal Victoria Eye and Ear Hospital (RVEEH), Dublin, will travel to the Manchester Royal Eye Hospital, UK, to do a medical retina fellowship, which will involve exposure to diseases of the retina such as diabetic retinopathy, macular degeneration, inherited disease, etc.
"Manchester is a centre of excellence that is internationally recognised, with a large department of specialists in retinal disease and uveitis and has many world-renowned experts," Dr Baily told MI, thanking the College for granting her the bursary.
She pointed out that Ireland desperately needs more retinal specialists due to the "explosion in anti-VEGF injections", which has revolutionised treatment for diabetic retinopathy, AMD and other diseases.
"The era of anti-VEGF treatment coupled with an ageing population means we desperately need more doctors with this specialty interest," Dr Baily said.
ICO keen to roll-out primary care eye review report
The imminent publication of the long-awaited HSE primary care eye review report and implementation plan was a major topic of discussion during the ICO's Annual Conference in Cavan. Over 180 delegates from the Irish and international ophthalmic community attended the conference to hear about latest developments in ophthalmology, both locally and internationally.
Mr Brian Murphy, Head of Planning, Performance and Programme Management, Primary Care Division, HSE, gave an update on the review, which he confirmed was in the final draft stages. The review outlines a major shift in the delivery of ophthalmic services in Ireland, with a significant amount of current hospital-based work, such as anti-VEGF injections for age-related macular degeneration (AMD), more testing of children, etc, to be moved into the community.
Dr Alison Blake, incoming President of the ICO, is a medical ophthalmologist based in Cavan and Meath. She spoke to the Medical Independent (MI) about the implications of the report.
"It is fortuitous that I am President right now because the primary care eye review is happening and, as has been clear from a lot of talks during our conference, a lot of ophthalmology happens in the community. Ireland is particularly well placed, with a network of community ophthalmologists to provide that [care] in the community. The review will support the HSE's clinical care programme [in eye care] and will mean we will now work in properly-structured teams," she said.
In the current system, community eye care staff are scattered and often work in isolation. Under the review report, community ophthalmologists will work in teams supported by ophthalmic nurses, orthoptists, and, for the first time, opticians, in centres equipped with supportive diagnostics and equipment, Dr Blake explained. It is anticipated that there will be nine or 10 centres providing an integrated nationwide community ophthalmology service, which will also be connected to local hospital ophthalmic departments.
"We should be able to thus get the best skills of each of these people working together contributing to the care of patients. It is all about the whole of eye care, not each of us in our silos… Politicians, the HSE, internationally, everyone is talking about providing more medicine in the community and ophthalmology is at the forefront of that. We're doing it already and hopefully the primary care review will support us in doing that better."
Increasing the numbers of eye care staff to deliver on the plan and task-shifting under the new model of care will, however, be a key challenge. More nurses need to be upskilled and technicians are a relatively new post that need on-the-job practical training. There is currently no orthoptist training available in Ireland, so all Irish orthoptists have to train in the UK or elsewhere, but it is hoped an Irish training programme could be set up in the future, according to Dr Blake.
There are only 26 whole-time equivalent (WTE) community ophthalmic physicians. Dr Blake said "we need another 20", while remuneration is significantly lower than for surgical ophthalmologists.
"Recruitment and retention is an issue and that absolutely has to be addressed. It is historical, as when benchmarking was 'the only show in town', we were at the end of that list and unfortunately the Celtic Tiger died between that decision that we should get the benchmarking award and the actual money to get it. I think the HSE personnel we have dealt with appreciate the work that we do, the supports we are lacking and are very positive about how this review has to happen. At the same time the [remuneration] processes have to be gone through," she told MI, adding that there was a "very positive attitude" among ICO members now that the review had finally been finished and was due to be implemented.
"There is an attitude of 'bring it on'. People are ready for the changes to happen. They know what they are going to have to embrace to make that change happen and that is really good to see… I think the important thing, one of the tenets of the review, is that we need a national policy and it has to be rolled-out everywhere at the same time."
Dr Blake is also keen for community ophthalmology to become more involved in preventative eye health and to liaise with the HSE's Health and Wellbeing Division, so that, for example, diabetics are more aware of their risks of diabetic retinopathy and seek attention earlier, as well as "make the lifestyle changes that mean they won't need that attention in the first place". She noted that patients are largely unaware of the impact of diet and lifestyle on eye health and that the obesity epidemic is a major challenge. "Unfortunately, we are more like Boston than Berlin in terms of diet," she said.
"It is hard sometimes to tell patients the blunt truth without scaring them… there is a fine balance between education and not scaring people. We also need to make it easier for patients to know the routes for how to be seen."
Currently, community ophthalmology services are uneven geographically and many people — and some community healthcare services — are not fully aware of the services on offer and how and where to refer. "This is the time when we now need to be promoting community ophthalmic services" to ensure that there is increased awareness of the supports available to patients who may need them, she added.
Despite all the work ahead, Dr Blake is optimistic and excited for the future of ophthalmology services in Ireland.
She believes the successful implementation of the primary care eye review will serve as a blueprint for rolling-out other traditionally hospital-based services within the community.
Doctors urged to record all aspects of consent process
Doctors have been urged to ensure they fully record all stages of the consent process with their patients prior to any procedures taking place. "If you didn't record it, it didn't happen", a workshop on informed consent, open disclosure and assisted decision-making at the ICO 2017 Annual Conference heard.
Outlining the ICO's guidelines on the consent process, Dr Patricia Quinlan, Consultant Medical Ophthalmologist, Blackrock Clinic, Dublin, advised that the purpose, potential benefits and pitfalls of any planned procedures should be fully explained using plain language, avoiding explaining risk in purely descriptive terms (ie, 'low risk'), and supplementing with statistics and pictures. "Common [even if minor] side-effects should be disclosed, as should rare but serious adverse outcomes," she said, adding that "all questions should be answered fully and honestly" and the patient should be asked if they fully understand what has been discussed.
"Patients too have very little time, they may lack understanding of their condition and they too suffer due to the media trivialising surgical procedures to them. So we have to protect our patients and we have to protect ourselves too."
The consultant is ultimately responsible for obtaining informed consent, even when the task is delegated, so the consent process must be appropriate, thorough, patient-centred and scrupulously documented, delegates heard.
Dr Quinlan stressed the importance of giving patients adequate time and privacy to consider their options or to consult others before signing consent forms, though she acknowledged that emergency situations where treatment is deemed in the best interests of the patient are an exception.
The College has produced a new range of patient information leaflets on common eye conditions and procedures and is working towards developing a standardised nationwide consent process in ophthalmology. ICO members have been urged to contact the College with any suggestions on the issue.
Also addressing the workshop, Ms Angela Tysall, HSE Lead in Open Disclosure, urged transparency and openness as much as possible in all dealings with patients. She stressed the importance of expressing regret to patients when they experience negative outcomes in the health system, keeping them fully informed and providing an explanation of what had happened and potential remedies where possible, as well as the steps taken to prevent a recurrence of the adverse event. She reminded delegates that open disclosure is formal HSE policy and is also supported by the Medical Council. Protective legislation will appear in the Civil Liability Amendment Bill 2017.
Ms Tysall reiterated that an apology is not an admission of guilt, is very important to patients and helps promote a more open culture and learning from mistakes.
Meanwhile, Miss Patricia McGettrick, Consultant Ophthalmic Surgeon, HSE Midlands, explained that the Assisted Decision Making (Capacity) Act 2015 is now law and doctors should familiarise themselves with its content and requirements. The law essentially protects people who may lack capacity and allows someone they trust to help them make decisions in relation to their care.
Artificial intelligence could diagnose retinal diseases in future
A major artificial intelligence (AI) project is working on creating a general algorithm for the diagnosis of retinal disease and could eventually reinvent the eye exam, delegates attending the ICO 2017 Annual Conference were told.
Mr Pearse Keane, Consultant Ophthalmologist at Moorfields Eye Hospital, UK, gave a fascinating presentation on reinventing the eye exam in the era of big data and AI, through his work on Google's DeepMind AI project.
Mr Keane is working with DeepMind on two specific eye conditions: Diabetic retinopathy and age-related macular degeneration (AMD), which together affect over 100 million people worldwide.
His project aims to investigate how machine learning could help analyse optical coherence tomography (OCT) scans and make the diagnosis of these conditions more efficiently and effectively, leading to earlier detection and intervention for patients. OCT imaging is very effective but images contain a huge amount of complex data, which takes considerable time, training and experience to analyse correctly, with very large volumes of such scans taken daily in busy ophthalmology clinics.
"The idea of using AI is that it is a technique that the algorithm learns from experience so it can look at a process of thousands, or millions, of scans and become as good as a retina specialist at diagnosing these conditions.
"It is important to emphasise that this is a research collaboration and we are hoping to publish a research publication sometime before the end of 2017 showing a 'proof of concept' of the algorithm, though it will be a little bit further in the future before it can be used in practice," Mr Pearse told MI.
During his presentation, Mr Pearse also cautioned against the expansion of OCT, traditionally a hospital-based technology, into high-street optometrist chains, saying that such availability could overwhelm ophthalmology clinics with needless referrals.