You are reading 1 of 2 free-access articles allowed for 30 days
Irish College of Ophthalmologists 2018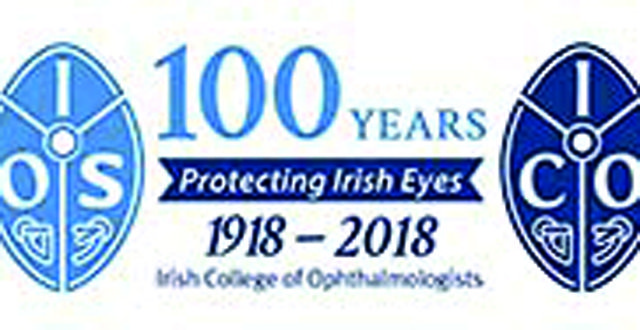 Biologics an exciting new option in uveitis
Rheumatology and ophthalmology should improve their interdisciplinary working relationships to improve patient outcomes for those with crossover conditions, the Irish College of Ophthalmologists (ICO) 2018 Annual Conference heard.
Speaking during the dedicated uveitis symposium was Dr Millicent Stone, a Consultant Rheumatologist in the Department of Ophthalmology, Guys and St Thomas Hospital, UK, who was recruited in 2014 to create a programme to support patients with inflammatory eye diseases who require immunosuppressant drugs, the first of its kind in the UK.
Not only may uveitis lead to loss of sight, it may be associated with loss of life because of underlying life-threatening systemic diseases that drive the inflammation in the eye, Dr Stone explained.
She noted that biologic agents have revolutionised the care of rheumatoloid conditions such as rheumatoid arthritis, ankylosing spondylitis and Behcet's disease since their introduction to clinical care over two decades ago.
The treatment paradigm and approach to management of inflammatory eye diseases is now undergoing "a revolutionary change" because of the recent approval of adalimumab, an anti-TNF for use in adult- and childhood-onset uveitis, Dr Stone said.
She outlined a number of case examples where systemic disease was an important driver behind sight-threatening inflammatory eye disease and how biologic agents may help dramatically.
"Gone are the days, for instance, when our rheumatoid patients end up with a life in a wheelchair. They can live full, normal, healthy, productive lives when these drugs are used in the right context. The biologic drugs achieve this for our patients by reducing disease activity, preventing damage and improving quality of life, and now perhaps gone will be the days when people lose their sight from uveitis."
She also discussed the benefits and learning points for ophthalmologists when setting-up their own biologic services, particularly rapid access to services like rheumatology, who are familiar with dealing with complex cases and potentially toxic drugs.
"Together with new drugs, novel technologies and a more effective multidisciplinary way of working, we can all greatly enhance how we manage our uveitis patients with systemic disease and improve their outcomes," she said.
Speaking to the Medical Independent (MI), Dr Stone said: "As a rheumatologist, make sure you ask the patient if they have any visual problem or any blurred vision, or does the light affect their eyes. As an ophthalmologist, it is always worthwhile asking them about back pain."
Dr Stone carried out a survey a number of years ago on 300-plus ophthalmology patients to figure out if they had inflammatory back pain, with a useful questionnaire that could help trigger earlier referral.
"So awareness is the key component here and thinking about associated diagnosis and being willing to refer onwards and develop good working relationships with each other, " she told MI.
Uveitis third-leading cause of blindness in the modern world
Uveitis is the third-leading cause of blindness in the modern world, with a disproportionate socioeconomic impact, as it primarily affects the working age population, the 2018 ICO Annual Conference heard.
Dr Dara Kilmartin, Consultant Ophthalmologist, Royal Victoria Eye and Ear Hospital, and immediate past Honorary Secretary of the International Uveitis Study Group, the oldest international society of uveitis specialists, chaired a dedicated session on uveitis and gave a comprehensive talk on the latest management approaches to the disease.
Once diagnosed (after answering the infectious versus not infectious or masquerade questions), uveitis treatment usually involves some form of local or systemic therapy, he said.
"We've been using oral steroids now for over 60 years and they are the main way of controlling sight-threatening anterior uveitis. For about 30 years, we've been using systemic immunosuppressive therapy (IST) of all classes," Dr Kilmartin stated. He noted that there has been a move from using cyclosporine to tacrolimus, while intravitreal IST like methotrexate or sirolimus are promising, but there is a fear of alkylating agents due to their DNA-altering effects, and they are used in a stepladder approach to minimise the side-effects.
As IST can have significant toxic side-effects, it is hoped that the advent of biologic therapies and more targeted treatment will mean less risk for patients, though real-world efficacy and cost are current issues.
Local intravitreal therapy has many advantages, including rapid and targeted delivery and avoidance of systemic side-effects, but is restricted to uniocular disease or marked asymmetry, which is uncommon, he noted, while intraocular implants do not have superior visual outcomes versus systemic treatment and have more adverse side-effects, according to the latest studies.
Dr Kilmartin also highlighted the value of therapeutic vitrectomy, particular in paediatric patients, for suitable uveitis cases.
The uveitis session also heard how a highly malignant but rare form of lymphoma can be mistakenly diagnosed as uveitis, representing a major diagnostic and therapeutic challenge.
Prof Conor Murphy, Professor of Ophthalmology, RCSI, spoke about primary intraocular lymphoma, a very rare intraocular malignancy that masquerades as autoimmune uveitis, and he outlined a detailed case study, which highlighted the difficulty of diagnosing and treating this disease.
This form of lymphoma represents a significant diagnostic challenge for the ophthalmologist and pathologist, as it requires cytological analysis of ocular fluid samples of limited size and cellularity, he explained. A lack of prospective studies to identify optimum therapy adds further complexity to this disease, which frequently spreads to the central nervous system (CNS), giving it a poor long-term prognosis, which is not helped by delays in diagnosis, Prof Murphy added.
Notable symptoms to watch out for include behavioural and cognitive changes and a contrast MRI should be carried out, he said. Once diagnosed, a key management goal is eradication of the reservoir of malignant cells in the eye that can lead to fatal CNS dissemination and to preserve vision.
Treatment options include orbital and ocular radiotherapy, intravitreal methotrexate or rituximab, and high-dose chemotherapy with autologous stem cell Tx, but efficacy versus toxicity must be carefully considered and multidisciplinary team management is vital, "although contrasting views exist, even among experts," Prof Murphy noted.
Cataract surgery best value for quality-of-life
Cataract surgery is the best surgical value for improving quality-of-life for patients, but this so-called 'simple operation' is down to extensive training, experience and teamwork, according to the immediate past-President of the American Academy of Ophthalmology.
Dr Cynthia Bradford, Professor of Ophthalmology at the Dean A McGee Eye Institute/Department of Ophthalmology at the University of Oklahoma Health Sciences Centre gave the annual Mooney Lecture at this year's 2018 ICO Annual Conference, on the challenges of cataract surgery.
"There have been remarkable advances in cataract surgery and the public perception is often that the procedure itself is 'nothing'. Do we as surgeons trivialise the procedure or are ophthalmologists victims of their own success?" Dr Bradford asked.
Dr Cynthia Bradford
She noted that making cataract surgery so successful requires years of training, likening the process to athletic training.
In contrast to professional athletes, however, every surgery is expected to be a 'win'. In order to have a win, the surgeon must understand the patient's needs, what is possible to achieve and offer the spectrum of options available to achieve their goals, Dr Bradford outlined.
There are a multitude of possible complicating factors, with some patients having several complex problems. It takes teamwork with operating staff and anaesthesia to give every patient a win, she commented, showing the audience video clips of what surgical complications can occur.
Dr Bradford also stressed the importance of listening to the patient and finding out what they want the outcome of their eye surgery to be.
"It is important to know all about the patient. We have to know what really bothers the patient about their vision. In other words, if they have surgery, what do they want improved?"
Cataracts were a hot topic at the conference, following the revelation that the average wait for public cataract surgery across the country is now 28 months — and up to five years in some parts of the country — according to a survey carried out by the Association of Optometrists (AOI) and released on the opening day of the ICO conference.
The ICO told the Medical Independent (MI) that it has been working and collaborating with the HSE to "provide our medical expertise and proposed solutions required to tackle the cataract waiting times for patients. There needs to be an investment in ophthalmology services and an increase in theatre capacity to facilitate the patient numbers and demands for this procedure."
Currently, approximately 12,000 cataract operations are carried out by the HSE annually; nowhere near enough to meet increasing demand.
Speaking to MI, HSE Clinical Lead for Ophthalmology Prof William Power said that dedicated cataract theatres are key to helping reduce cataract waiting lists.
He confirmed that a new dedicated cataract theatre is due to open in Nenagh during the summer, where ophthalmic surgeons from Limerick will rotate on a daily basis, with a new modular, dedicated cataract theatre also planned for Waterford.
These dedicated theatres should reduce cataract operation waiting times in the mid west and south east, which have particularly long waiting lists, he said.
Prof Power, an ophthalmic surgeon in the Royal Victoria Eye and Ear Hospital (RVEEH), Dublin, and former President of the ICO, said surgeons can usually perform about one cataract procedure every 30 minutes in a dedicated theatre. The RVEEH opened one such theatre last year, which it had to fund itself, and now also treats public cataract patients waiting very long times through NTPF funding.
According to the latest NTPF public hospital waiting list figures, there were 11,070 people waiting for an ophthalmology inpatient procedure, while the outpatient waiting list was 40,928 at the end of April.
This does not capture the community waiting lists, where there are nearly another 30,000 wait listed, the ICO noted.
ICO frustrated at lack of roll-out of Primary Care Eye Services Review plan
The ICO has called on the HSE and Department of Health to expedite the roll-out of the Primary Care Eye Services Review Group Report.
Under the review, published last June after a number of delays, each HSE Community Health Organisation (CHO) will have a community ophthalmic physician-led primary care eye team, with dedicated premises and equipment, and staffed with optometrists, orthoptists, nurses and ophthalmic technicians.
New revenue funding of approximately €23 million is required to implement the recommendations of the report, which would see approximately 60 per cent of the current adult and paediatric outpatient ophthalmology work transition to the community. However, despite positive praise for the review by Minister for Health Simon Harris, only €1 million in extra funding was allocated to the roll-out of the report last year, with no extra funding given this year.
"It is of huge frustration to the College that despite the public approval by the Minister for Health last year to the implementation of the recommendations contained in the Primary Care Eye Services Review Group Report, the funding required has not been forthcoming," said the ICO.
The College called on the HSE and the Minister "to ensure implementation of this approved care pathway by all stakeholders gets underway without further delay in the interest of patient care and ensuring patients are not losing vision unnecessarily. The ICO has made the proposed solutions… "
In terms of investment, primary care centres are in situ around the country and require just the primary care eye teams to be put in place, the College pointed out.
HSE Clinical Lead for Ophthalmology Prof William Power also expressed disappointment that the plan did not receive any extra funding for 2018, after only receiving €1 million in 2017. He called on the HSE to prioritise rolling-out the plan, adding that dedicated cataract theatres are also key to reducing waiting lists.
"Ophthalmology is a small specialty but we have a huge number of patients. After death, patients fear blindness most," ICO President Dr Alison Blake told MI at the ICO 2018 Annual Conference in Kilkenny, calling for the HSE to prioritise eye care and fund the roll-out of the plan.
Responding to questions from MI about the issue, HSE National Director of Quality Improvement Dr Philip Crowley said he hoped the plan would be implemented, and there had been some progress but "I will be asking why it is stalling".
Burnout and uncertainty on workforce plans an issue for ophthalmologists
Risk of burnout, uncertainty about what the future holds, and the need for more investment in ophthalmology were the focus of a very lively session on the future of the specialty at this year's ICO Annual Conference in Kilkenny.
Dr Cynthia Bradford, Professor of Ophthalmology, Dean McGee Eye Institute, Department of Ophthalmology, University of Oklahoma Health Sciences Centre, US, gave a sobering presentation on the impact and reasons for doctor burnout. Burnout can lead to depression and worse; around 400 doctors a year die by suicide in the US, she said.
Factors leading to medical burnout include lack of control over working conditions and decision-making, excessive workload pressures, chaotic and inefficient work environments, and onerous administration tasks, Dr Bradford outlined. The most susceptible doctors are dedicated, conscientious, responsible, motivated and often idealistic with perfectionist qualities, she said.
Burnout not only impacts doctors, it also impacts patients negatively in relation to the quality of care they receive, and leads to higher healthcare costs. Primary care doctors are worst affected by burnout in the US, Dr Bradford reported.
Concluding, she said a major culture change is needed to help better support doctors, which would include returning trust to doctors, with less-onerous regulation and administrative processes, and "letting them concentrate on the work only they can do".
Some of Dr Bradford's points were echoed by ICO Dean of Education and Ophthalmic Surgeon Miss Yvonne Delaney during her presentation on educating the doctors of tomorrow and building resilience.
"People love their job — they just want to be able to do it," Miss Delaney told delegates. She discussed how training and performance assessments are being improved to be less about box-ticking, and made more reflective and thorough in relation to competence assessment.
Simulation is going to be an increasing feature of medical and surgical training in the future, including ophthalmology, but it has to be carefully developed and its value reviewed and assessed, as people can react very differently in real-life situations, she noted.
Miss Delaney also highlighted the importance of communication in medicine. Around 50-to-65 per cent of complaints against doctors are related to communication errors, and 10 per cent of health budgets are spent on error/negligence.
During his presentation in this session, HSE National Director of Quality Improvement Dr Philip Crowley noted that Ireland has one of the lowest numbers of ophthalmologists per head of population compared to other Western countries.
He acknowledged that ophthalmology waiting lists are high and more staff are needed but added that health funding is finite, so we must try and learn from those with less resources about how they maximise services and outcomes.
Dr Philip Crowley, HSE
Dr Crowley stressed it is vital that healthcare staff are involved in health service decision-making and that roles for clinical leaders are developed and supported. "While it is important to learn from our mistakes, we must also learn from excellence," he commented.
UK Royal College of Ophthalmologists (RCO) President Mr Michael Burdon also spoke during this session and called for increased collaboration between the two countries, saying that the UK currently has similar issues regarding ophthalmology waiting lists, staff shortages and a lack of political interest in eye care.
The final speaker in this session was Dr Michael O'Rourke, SpR in Ophthalmology at the Royal Victoria Eye and Ear Hospital, Dublin.
He noted that while it is a very exciting time for ophthalmology in terms of ongoing treatment and diagnostic advances, being able to meet increasing patient expectations and needs is a challenge. Excessive HSE ophthalmology waiting lists, inadequate staffing and uncertainty over contracts, career pathways and the implementation of the Primary Care Eye Services Review Report must be addressed, he said, adding that the specialty must advocate for its patients, and the HSE must realise it is not all about money, but also about different ways of doing things.
Chairing the session, ICO President Dr Alison Blake said the speakers gave much food for thought and while there are many challenges, the future of ophthalmology is bright.
"I think, as Philip [Crowley] said, and as I commented, there will never be enough 'health euro'. We have to find a way to make the most of what we have, to do the best for the most people. That is not easy," she told the Medical Independent (MI).
100 year anniversary celebrated by ICO
The three-day ICO Annual Conference took place in Kilkenny from 16-18 May. Over 200 ophthalmologists from across the country gathered for the three-day meeting to hear the latest clinical and scientific updates and developments in the specialty from national and international eye experts.
2018 marks the 100th anniversary of the founding of the Irish Ophthalmological Society, the forerunner of the ICO, and the centenary and what the next 100 years will bring was a key theme of this year's Annual Conference.
The College said the "centenary provided an opportune time for the College to reflect on how practice and training, both within the specialty and in the wider context of healthcare delivery, has evolved to where we are now and most importantly, to consider what the direction of travel will be over the coming years".
"During the past 100 years, there have been many changes in ophthalmology, in Ireland and in Irish ophthalmology. This does not stop now; one of the qualities we have as doctors is how we adapt to change and incorporate it in our practice and care of patients, not impulsively, but with evidence and experience," ICO President Dr Alison Blake said during her opening address to the conference.
Speaking to the Medical Independent (MI) about the challenges facing the specialty, including frustration at the stalled roll-out of the Primary Care Eye Services Review Report, Dr Blake also raised concern about treatment waiting times for aged-related macular degeneration (AMD) patients, who have to be injected with anti-VEGF agents promptly and at regular intervals to maximise vision outcomes.
Acknowledging the costs of anti-VEGF agents, which are in increasing demand, Dr Blake said how Ireland pays for expensive medicines has to be examined, and suggested negotiating European-wide deals could be a potential option to reduce costs.
The impact of Brexit on healthcare is also an issue that is being considered by the ICO. The UK RCO has reached out to the ICO to talk about working more closely together, and ensure future joint recognition of exams and training with that process now ongoing, Dr Blake said, as well as ensuring that the UK remains an option for employment for Irish doctors.
The research winners were as follows:
Sir William Wilde Medal —Best Poster 2018
'Lamina Cribrosa Cell Bioenergetics in Glaucoma: Role of Glycolysis and Glutaminolysis.'
Dr Diamaid Hickey
Barbara Know Medal — Best Paper 2018
'Predisposing Risk factors, Clinical and Microbiological Characteristics of Moraxella Keratitis.'
Dr Terence MacSwiney
When to believe what you're seeing — unusual visual symptoms
Unexplained, unusual and unexpected visual symptoms were the focus of a fascinating session dedicated to neuro-ophthalmology, chaired by Miss Patricia Logan, Consultant Ophthalmic Surgeon specialising in Neuro-ophthalmology at Beaumont Hospital, Dublin, at this year's ICO Annual Conference.
Eminent Irish-born US speaker Prof Patrick Lavin, Professor of Neurology and Neurosciences and Vanderbilt Headache Tennessee, US, gave three presentations at the conference.
After delivering an interactive neuro-ophthalmology workshop with a number of useful video case studies, Prof Lavin's next talk focused on patients who appear to be faking their disease but have real problems that may be overlooked because of the rarity or subtlety of the disorders, complicated by behavioural characteristics that might be misinterpreted as simulating real disease or exaggeration of minor problems for pecuniary gain.
His final talk focused on unusual visual symptoms that can be normal but occasionally herald serious disease. These included entopic phenomenon such as benign floaters, more serious floaters, and migraine aura, which can be present in 25 per cent of migraines and is not harmful.
Prof Lavin discussed visual conditions like palinopsia, the persistent recurrence of a visual image after the stimulus has been removed which can be brought on by certain medications, and synaesthesia, a perceptual phenomenon in which stimulation of one sensory or cognitive pathway leads to automatic, involuntary experiences in a second sensory or cognitive pathway, eg, words and numbers can have certain colours for those with the condition.
While visual hallucinations can be caused by drug and alcohol abuse, some visual symptoms may be the manifestation of various serious health issues like stroke, brain tumours or seizures (epilepsy) or certain psychiatric disorders, he explained.
Speaking to the Medical Independent (MI), Prof Lavin said the key to trying to determine the cause of any unusual visual symptoms is taking a thorough patient history and symptom review.
"Listen to your patient. They are trying to tell you what's wrong and it up to you to interpret the clues. Examine the patient based on their complaint, and, generally speaking, don't get side-tracked by other issues, unless they're relevant. If you don't know what is wrong, don't be afraid to ask for help."
Also speaking during this session was Mr Michael Burdon, Consultant Ophthalmologist, Queen Elizabeth Hospital, Birmingham, who discussed how a few of his cases with unusual visual symptoms turned out to be Creutzfeldt-Jacob Disease (CJD).
Cortical blindness, dysmetria and hallucinations are among the visual issues that can signal a potential diagnosis of this very rare but devastating disease.
"I also noticed very distinct anxiety in these cases. Patients experiencing visual loss are anxious, or depressed or worried, but this acute anxiety of 'I can't see, I can't see'; that repetitive concern on their vision I've never seen in any other neurological disease," Mr Burdon told MI.
Another unusual visual issue he discussed was night-vision blindness caused by vitamin A deficiency, which can often occur in patients who have had bariatric surgery.
Also during the neuro-ophthalmology symposium there was an interesting paper study presented on 'visual snow', which was carried out by Dr Emer Doolin under Miss Logan's supervision at Beaumont Hospital.
Although seldom recorded in the medical literature, visual snow can be distressing for patients and often lead to multiple unnecessary investigations and inappropriate treatments. Visual snow is syndromically consistent from one case to the next and this phenomenon is reported by young and healthy individuals, with neither ophthalmic nor neurological disease, said Dr Doolin.
Her study of eight patients confirmed that all had normal ocular examinations, normal neuroimaging, and normal electrophysiological studies.
The study concluded that patients could be reassured that the condition, although sometimes disabling, is benign, in the sense that it does not lead to visual loss. Special investigations may still be required for patient reassurance, but in this group of patients did not assist in the diagnosis, which must be made on a clinical basis, the study found.