You are reading 1 of 2 free-access articles allowed for 30 days
Irish College of Ophthalmologists 2016 Annual Conference, 18-20 May, Killarney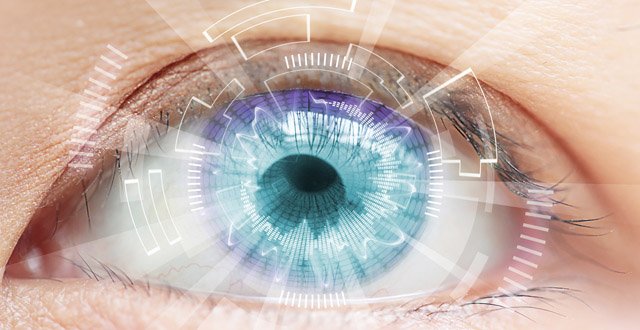 National diabetic retinopathy screening uptake rate hits more than 50 per cent
The uptake for the national diabetic retinopathy screening programme, Diabetic RetinaScreen, has increased significantly, to just over 50 per cent, the ICO Annual Conference heard.
Results from the full second cycle of the programme show a positive improvement on the under 40 per cent uptake for the first cycle, the Programme's National Clinical Director Mr David Keegan reported.
Approximately 141,000 diabetic patients were invited for screening in 2015, and almost 78,300 of these accepted. Of these, 76,100 actually attended and completed screening, a significant increase on the 56,841 figure in 2014.
"The key difference is the rise in attendance and completed screening. We only hit 36-37 per cent last year [cycle one], and we got over 50 per cent this year [2015] and the early indications are that we are aiming for 56-57 per cent this year, so the trend is going right," Mr Keegan told the conference.
The number of diabetic patients registered with the programme has also grown from 145,000 in 2013 to 164,000 in 2015, with a projected rise to 190,000 by the end of 2017, though validation of the register reduces the current figures somewhat. The register is currently growing by 1,000-1,200 new registrations per month. However, pregnant women still remain outside the screening cohort, he noted.
There are currently 22 screening centres and seven treatment centres under the Programme.
"The trend this year was a further improvement. I would love to see it get to 70 per cent over the first three years of the programme; that would see us ahead of schedule of some of the other programmes internationally," Mr Keegan told the Medical Independent (MI).
"One of the other nice things about the second cycle is we demonstrated we are referring more patients back to screening, so we have got a reduced number of referrals into our treatment centres. That is something that came from catching many of the patients but we can't say that for definite until we have near full penetration."
In relation to calls for a national screening programme for age-related macular degeneration (AMD), Mr Keegan said he did not think it would be cost-effective to run one similar to Diabetic RetinaScreen, due to the wide age range involved. "I think good public awareness, the implementation of the eye care plan, primary care eye teams as envisaged by the National Clinical Lead with the proper AMD care pathway — that would be the best way to do it."
Work is underway to try to secure HSE funding for a national treatment pathway for AMD, he confirmed.
Can iPads replace the Snellen chart?
An Irish study has found that iPads will not necessarily replace the Snellen chart just yet in measuring patients' visual acuity (VA), the ICO Annual Conference heard.
Dr Conor Malone, Ophthalmology Research Fellow, Royal Victoria Eye and Ear Hospital, Dublin, noted that assessment of VA is an essential clinical examination in ophthalmology and across many other specialties. In the community, primary care teams, emergency medicine physicians and optometrists use VA to assist in triaging patients for referral to ophthalmology. He said the advent of tablet computers, "which are portable, powerful and easy to use" with high quality visual functions, present an opportunity to offer healthcare providers access to inexpensive, standardised and accurate methods of measuring VA.
Dr Malone acknowledged, however, that previous studies have found that glare and low baseline VA limit the reliability of tablet computers in assessing VA and that there is a huge range of VA apps available. This study sought to assess the accuracy of a popular, commercially-available tablet computer app used for measuring VA and to examine the effects of decreased luminance on test validity.
"So what is the quality like, what can they [apps] do? We've had the Snellen chart for over 150 years and we have LogMAR charts, so how does this compare?"
Under the study, 79 ambulatory care patients were randomly recruited from a large national ophthalmology tertiary referral centre. Each patient's VA was tested twice: using the established Lighthouse vision chart; and using an Apple iPad 2 tablet with proprietary Kybervision Visual Acuity XL software, a validated paid-for app. Phase one used the maximum device luminance setting of 380 cd/m2, while phase two used a lower luminance of 160cd/m2. Phase one included 88 eyes of 46 patients, while phase two included 61 eyes of 33 patients. VA was recorded on the LogMAR scale.
In phase one, at maximum device luminance of 380 cd/m2, there was a statistically significant difference between the standard chart and the tablet device for both unaided VA (p=0.0028) and best-corrected VA (p=0.0003). In phase two, at moderate luminance of 160cd/m2, no statistically significant difference was found between measurements on the Lighthouse and iPad charts for either unaided VA (p=0.1008) or best-corrected VA (p=0.2849), thus validating the use of this tablet computer and software app as an alternative to traditional printed or projected vision charts, Dr Malone reported.
"We asked patients informally at the end which did they prefer and the vast majority, nearly 90 per cent, said they preferred the Lighthouse chart [maximum luminance group] but when we decreased the luminance standard, we found that there was no difference… but patients still preferred the Lighthouse chart, so that is something to take into account as well. Just because we can get the same result doesn't mean we should offer it to patients."
Concluding, Dr Malone said the study found, using a particular tablet, app and setting, that this new technology gave what seemed to be a reliable result. "But those of us who are very keen to bring in new technology and jettison 150-plus years of an ophthalmological standard, we should consider that there are hundreds of so-called VA assessment apps available, so which one are we going to use and is the same one used by our colleague in another centre? There are also hundreds of different tablets and operating systems, and there are other variables. So the message is cautious but optimistic — that there is a lot of potential there but we need to be sure that what we are using is reliable and validated."
Major international uveitis conference to take place in Dublin in August 2016
Delegates attending the 2016 ICO Annual Conference in Killarney were encouraged to attend the 9th International Symposium on Uveitis, which will be held at trinity College Dublin, 18-21 August, 2016.
Mr Dara Kilmartin, Consultant Ophthalmologist and Vitreoretinal Surgeon, Royal Victoria Eye and Ear Hospital (RVEEH), Dublin, and Prof Conor Murphy, Professor of Ophthalmology, RCSI and RVEEH, will join a panel of distinguished international experts addressing the Symposium, which is sponsored by the International Uveitis Study Group (IUSG).
The Symposium takes place every four years and has never been held in Ireland before. "We competed against Montreal and the Caribbean to hold it and the IUSG, which comprises the leaders in each country in the field of uveitis, voted to have it in Ireland," Mr Kilmartin told the Medical Independent (MI).
The Symposium will feature comprehensive discussions of new topics in experimental and clinical uveitis, mechanisms of disease, and innovative therapies, including biologic agents. The programme will be of interest to generalist and specialist ophthalmologists, as well as researchers and practitioners from other fields such as immunology, genetics and rheumatology, Mr Kilmartin said.
There will also be an all-day uveitis course aimed at general ophthalmologists that will feature leading IUSG speakers, as well as local specialists. "That will be of great interest to general ophthalmologists here, as it is the first time we have been able to capture such a comprehensive group and it will give them very detailed, didactic lectures on how to adjust patients from suppression, how to monitor patients for uveitis, how to monitor their disease activity, appropriate use of steroids… how to use biologic agents, diagnostic testing, histopathology, etc," he said.
Broadcaster and rugby pundit Mr George Hook will be the speaker at the conference dinner, and will talk about his experience of cataract surgery.
Uveitis awareness among the Irish public and general medical practitioners is very low, Mr Kilmartin said, despite it being "second only to diabetes as a cause of visual impairment in the working population".
"It affects people between 20 and 50 years of age, in the prime of their life, and their ability to function effectively is often severely impacted by the disease and the treatment, the immunosuppression monitoring, and so on," he commented, adding that there are only three-to-four dedicated uveitis clinics in the country, given the specialist care required.
Patients with systemic diseases like sarcoidosis and types of arthritis like ankylosing spondylitis, psoriatic arthritis and juvenile arthritis have a higher risk of uveitis, Mr Kilmartin said.
Digital technology advances making healthcare more connected
The huge advances in digital technology in recent years are now being applied to more meaningful uses in healthcare, to empower patients and improve communication between them and the medical community, delegates attending the ICO Annual Conference in Killarney heard.
Mr Jim Joyce, a Dublin-based healthcare entrepreneur who is Chairman/co-founder of medical adherence company HealthBeacon, gave the conference an update on the latest advances in medical technology.
In his talk, Mr Joyce discussed the trends and challenges of implementing digital healthcare solutions. He noted that in the US in 2015, $4.3 billion was invested in digital healthcare, with an expectation of high returns by the investing venture capitalists.
"There is an absolutely amazing array of companies tackling every aspect of the healthcare paradigm and problems in all different ways… Some of them are going public; notably, Fitbit went public and it is now starting to move out of the consumer healthcare wearable segment and into the whole area of trying to develop medical device-grade applications that can be used," he said, adding that it is a "huge amount of work" to make such technology applicable in a clinical setting.
In relation to ophthalmology specifically, he noted there is currently significant development, particularly in diagnostics and simulation technology.
Mr Joyce also explained how he is trying to extend the impact and reach of the doctor and nurse to patients through innovative tools like HealthSnap, a 60-second video messaging platform that allows files and links to be attached to a short video by the clinician for patients; and HealthBeacon, a unique smart sharps disposal and monitoring system that helps patients who use self-injectable medications at home to manage and improve their medical adherence.
HealthBeacon is in the process of being launched and HealthSnap is also very new to the market but has not had a formal launch among the health professional community, he explained.
However, Mr Joyce said HealthSnap is already being used by a number of consultants who believe it is helpful in reducing 'do not attends', as it is a very personalised message from a doctor to their patient, encouraging the patient to continue interaction and care.
HSE NDTP to carry out manpower review on ophthalmology
The HSE's National Doctors Training and Planning (NDTP) unit is to carry out a workforce planning report on ophthalmology, the 2016 ICO Annual Conference heard.
Prof Eilis McGovern, Director, HSE NDTP, addressed the conference on the work of the NDTP and current medical workforce trends and planning.
Confirming that the NDTP will be carrying out a review of manpower needs in the field of ophthalmology, she discussed the current numbers employed in the specialty.
Prof McGovern said the HSE's payroll system shows that there are 66 surgical ophthalmologists (0.76 WTE) employed by the Executive, while the number of Consultant Application Advisory Committee-approved posts for 2016 is only 44, indicating that a number of posts are locum or contracts of indefinite duration.
The Medical Council's register is also a good source of specialty manpower information, she said.
Prof McGovern noted the key elements of the new model of care under the HSE National Clinical Programme in Eye Care, including the development of multidisciplinary primary care eye teams, mean many more patients will be seen in the community. This will mean an increased need for medical ophthalmologists.
"We all know that almost every specialty in Ireland is undermanned, so the first thing we look at is unmet need and then, on top of that, future development, and we look at population trends, epidemiology of disease in the particular specialty, models of care coming down the road, technological advances and pharmacological advances, variables like feminisation, which affects part time work, and emigration… " she explained.
Meanwhile, also speaking during the same session, Ms Yvonne Delaney, Dean of Postgraduate Education and Training at the College, said that the current length of the ophthalmology training journey in Ireland, a nominal eight years but previously 10-12 years due to gap years, etc, is in the process of being addressed.
Ms Delaney said that trainees had cited the prolonged training journey, particularly in the current environment where a third of all medical graduates come from graduate-entry programmes, as a significant issue in their willingness to stay and train in Ireland.
Prof McGovern made similar comments on the need to streamline the training journey in her presentation.
Ms Delaney also pointed out that the College has now rolled out a redesigned medical ophthalmology curriculum to make the specialty more attractive, maintain the highest standards, and future-proof the specialty as eye care delivery moves its focus from the acute hospital setting to the community.
10th Annual Meeting of BIPOSA to take place in Ireland
The 10th Annual Meeting of the British Isles Paediatric Ophthalmology and Strabismus Association (BIPOSA) is to take place in Ireland for the first time, from the 12-14 October 2016 at The Printworks, Dublin Castle, Dublin 2.
The programme over the three days will include symposia, a video symposium, free paper sessions and e-poster displays. Prof Peng Khaw will give the Claud Worth Lecture and Dr Tony Norcia will give the Roger Trimble lecture.
The meeting is of interest to all ophthalmologists who sub-specialise or have an interest in paediatric ophthalmology and strabismus surgery, orthoptists who are specialists in children's vision assessment and eye movement problems, and allied health professionals with an interest in paediatric ophthalmology and vision problems. BIPOSA is accredited for CPD at one point per hour.
A total of 129 abstracts have already been submitted for the meeting, the highest amount ever, said Mr Donal Brosnahan, Consultant Ophthalmic Surgeon, Our Lady's Children's Hospital, Crumlin.
The meeting programme will be available shortly at www.eyedoctors.ie.
Winners of 2015 Eye Research Bursary provide update on AMD and glaucoma studies
The details of the ICO Eye Research Bursary for 2016, supported by Novartis, were announced at the College's recent Annual Conference, which took place at The Europe Hotel, Killarney, from 18-20 May.
The ICO is now inviting interested medical practitioners to submit their applications to the College by Monday, 5 September 2016.
The prize is not restricted to eye doctors in training and those in practice are encouraged to consider making a suitable application. Further details are available on www.eyedoctors.ie.
Commenting on the Bursary, President of the ICO Mr Billy Power said: "The ICO is delighted to confirm this fantastic opportunity for eye doctors to continue to be involved in cutting-edge ophthalmic research and we thank Novartis for their support. Eye research in Ireland is at an exceptionally high level so it is wonderful to support this work on future therapies and treatments for patients with eye conditions."
At the conference, the winners of the awarded funding for the ICO/Novartis Eye Research Bursary in 2015 presented an update on their projects.
Dr Khalid Kamel was awarded funding for his clinical project examining a genetic weakness that may predispose certain glaucoma patients to accelerated optic nerve damage.
The study aims to find out whether patients with pseudoexfoliation glaucoma have a genetic weakness in the energy-producing part of the cell (mitochondria), and whether this genetic weakness predisposes their cells to be incapable of getting rid of toxic waste products that can lead to optic nerve damage.
To date, the study has recruited 40 PXFG patients and completed training in skin biopsy technique and isolation of skin cells, which will be used in mitochondrial function assessment. Training in mitochondrial function assays is ongoing in University College Cork labs and data collection will start in July, followed by data analysis and results six months later.
Dr Kamel said: "If the study demonstrates that glaucoma patients with a mitochondrial gene defect are unable to clear away toxic waste products from cells, then we would propose that these patients would benefit from 'across the counter' medications (such as Co-Enzyme Q10) that enhance mitochondrial function to help control their glaucoma disease mechanism. This can eventually help in reducing the morbidity of glaucoma by decelerating visual loss."
Dr Ghaleb Farouki also presented an update on his winning project from 2015, which is aimed at identifying patients at an increased risk of developing wet AMD. The animal-based project is investigating the potential protective role of neutralising interleukin-18 binding protein on the development of laser-induced choroidal neovascularisation in a mouse model. The research is taking place at the Ocular Genetic Lab at the Smurfit Institute at Trinity College Dublin under the supervision of Mr Mark Cahill, Dr Sarah Doyle and Dr Matthew Campbell.
Explaining the study, Dr Farouki said: "Inflammation plays a significant role in the development of AMD and in disease progression. We are trying to develop new treatments that will target the inflammation and immune system that are part of macular degeneration. Interleukin-18 (Il-18) is a cytokine that has been highlighted as having useful anti-angiogenic (against the development of new abnormal blood vessels) effects, with promising results in animal studies including the use of exogenous interleukin-18 as a therapy on its own and in combination with established treatments."
Update shows Target 5,000 project is 'progressing well'
The Target 5,000 project is opening up the door for Irish patients with genetic retinal conditions to disease- and mutation-specific treatments through clinical trials and advanced therapies for Irish patients, the ICO Annual Conference heard.
The conference received an update on the use of next-generation sequencing in the Target 5,000 project, which aims to provide genetic testing to an estimated 5,000 people in Ireland who have a genetic retinal condition. Next-generation sequencing is a technique that has developed in the last decade and allows the sequencing of a large number of genes targeting very specifically just the areas of the gene the researcher is interested in, "in one easy experiment even from a large panel of sequencing", the project's Dr Matthew Carrigan, a postdoctoral researcher working in the Genetics Department in Trinity College, Dublin, explained to delegates.
"So, using next-generation sequencing, we have been able to target every gene in the literature that has ever been implicated in retinal degeneration, which was 218 genes at the time of panel design, which is now about 240, so we will be doing a panel redesign," he said.
The project has sequenced about 600 people to date, with candidate mutations identified in 55-60 per cent of DNA analysed so far, with ongoing family follow-ups and mutation validation, reported Dr Carrigan.
"When you sequence a large panel of genes in a patient, what you'll find is you get a wide range of mutations, even if you sequence a healthy control patient who doesn't have an inherited retinal disease. The real challenge of these sequencing studies is separating the 'wheat from the chaff', essentially identifying the true causative mutations from the background variation that just exists in the general population," he said.
So far retinitis pigmentosa, Stargardt disease, and Usher syndrome have been the most common retinal disorders recorded under the project. Interesting findings to date include that RP1 mutation showed up more frequently in the Irish population than in international studies, he said.
Speaking to the Medical Independent (MI), Dr Carrigan pointed out that Target 5,000 is still taking referrals and encouraged those with suitable patients to contact the project.
Meanwhile, Mr David Keegan, Consultant Vitreoretinal Surgeon at the Mater Hospital, Dublin, said the project is now working off a common electronic database between all the involved centres, and will start recruiting children in the next few months.
"That is very important because they [children] may well be the beneficiaries of novel treatments when they come on board. There has been a gap between the academic side of clinical medicine and the funded social side of clinical medicine in this field. I think patients with a rare disease have often not got a look in because there have been no therapies available; they have been the poor relation in this field. So we have successfully secured charity funding for a genetic counsellor to run alongside early seed funding for genetic counselling from the HSE for clinically accredited testing…," he told MI.