You are reading 1 of 2 free-access articles allowed for 30 days
Ireland's first Hospital Contact app launched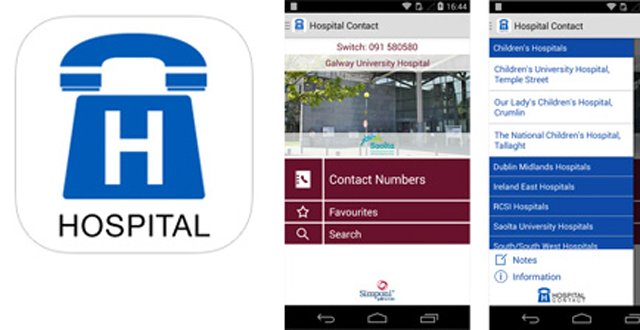 The free app, which currently hosts over 17,000 individual numbers and is compatible with iPhone and Android, offers a user-friendly way to search direct phone, fax and bleep numbers for wards, clinics and departments nationwide, allowing healthcare professionals to bypass the switchboard entirely.
Supported by MSD, Hospital Contact was developed by Dr Joe Sheehan, Radiology Registrar, Galway University Hospital, and Dr Kieran Coleman, GP trainee working in Mayo General Hospital, with the support of app developer Shane McAllister in an effort to improve communications between medical staff and increase productivity.
Unique features available through the app include meeting alerts and push notifications, which send out breaking medical news relevant to healthcare professionals' areas of expertise and also alert them of upcoming local or national meetings they may wish to attend. In the coming months, a new 'Who Bleeped Me?' feature will also be introduced, which will allow physicians to immediately identify who has been trying to contact them, avoiding the need to make multiple attempts at returning a bleep call to the same person or department.
Hospital Contact was first piloted in the Saolta University Healthcare Group at the beginning of this year, and to date has been met with very positive feedback from the medical community.
Dr Sheehan commented: "We are pleased to report that to date, over 3,500 healthcare professionals have downloaded the app, and it is our hope that in the coming months, every physician in the country will incorporate this tool into their day-to-day work."
Healthcare professionals who download the app can choose which hospital to set as 'home' for speedy access to the numbers they use the most, and can utilise other helpful features such as the option to set favourites for quicker access to frequently-dialled numbers, a notes function and a search facility.
In addition, Hospital Contact is now supporting local non-profit organisations by offering free advertising linked to their website.
To download the app for free, simply visit the App Store for
iPhone or Google Play for Android.