You are reading 1 of 2 free-access articles allowed for 30 days
Ireland highest in OECD for COPD hospitalisation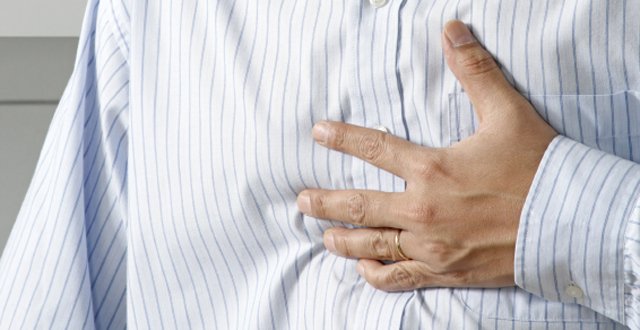 The third annual report of the National Healthcare Quality Reporting System (NHQRS) shows that in 2013, the age-sex standardised hospitalisation rate for COPD in Ireland based on OECD age-sex standardisation was 395 per 100,000 population, which was significantly higher than the OECD average of 201 hospitalisations per 100,000 population.
"There are a number of potential explanations for the variation seen, both between Ireland and other countries, and between counties in Ireland, and it should not be concluded that higher or lower rates are a reflection on the quality of care provided in primary and community care settings," according to the report.
"The reasons potentially include, but are not limited to, issues related to the quality of the data, differences in the prevalence of risk factors (ie, tobacco exposure, air pollution) and chronic conditions in the population, the availability of services at primary and community care level, access to specific treatments and the availability of hospital beds."
The NHQRS is focussed on reporting a balanced set of healthcare data that gives an overview of how the health service is performing compared to international health systems.
Variation in hospitalisation rates exist between individual hospitals for COPD, heart failure and asthma, according to the report.
Elsewhere, the report shows that uptake of the HPV vaccine, which offers protection from cervical cancer, has declined by 17 per cent in just two years.
Regarding uptake of the HPV vaccine by Local Health Office for the academic year 2015/2016, the report stated that substantial variation was seen, ranging from just 60 per cent uptake in West Cork, to 84 per cent uptake in Louth. Just five areas (Carlow/Kilkenny, Dublin South East, Dublin South City, Kildare/West Wicklow and Louth) achieved the national target (uptake ≥80 per cent).
According to the report: "The variation reported here requires further investigation at local level. It is noted that public views about some media coverage about this vaccine may have adversely impacted uptake levels in recent years. The World Health Organisation and every national expert and regulatory body in the world have refuted these allegations and stated that the HPV vaccine is safe and that it is not associated with an increased risk of any of the alleged side-effects."
Separately, the report states that only one-third of hospital staff availed of the influenza vaccine in 2016/2017.
Uptake varied substantially according to staff category, with 53 per cent of medical and dental staff availing of the vaccine, compared to just 27 per cent of nursing staff.
Minister for Health Simon Harris said: "The publication of this report represents an important milestone as we strive to improve the quality of our healthcare system. Central to this process of improvement is the need for accurate, timely information and this report should be used by the HSE, our hospitals and Community Healthcare Organisations to build on progress to date and to examine and meaningfully address those concerns which were raised by the report."
The Minister added: "It is very encouraging to see the improvements in many areas, for example, hospitalisation rates that have decreased substantially for diabetes and heart failure. During the last 10 years, deaths following ischaemic stroke and heart attack have decreased by 28 per cent and 40 per cent, respectively. Cancer screening and treatment services compare favourably against other OECD countries and rates of MRSA have fallen by 66 per cent since 2006."