You are reading 1 of 2 free-access articles allowed for 30 days
Ireland facing up to critical fight on CPE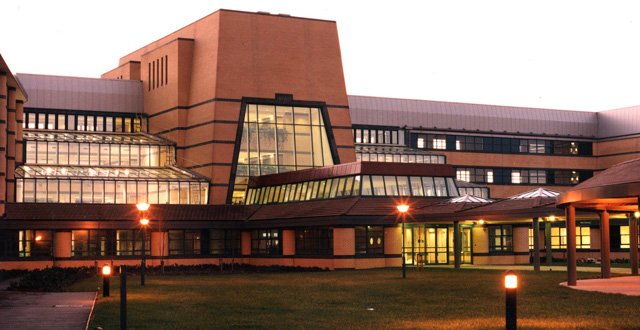 Currently the focus of a public health emergency, the increasing spread of carbapenemase producing Enterobacteriaceae (CPE) in Irish healthcare requires a sustained effort to prevent an endemic problem. Catherine Reilly reports on recent developments
From bench to bedside, Prof Martin Cormican has spent his career battling the twin calamities of antimicrobial resistance (AMR) and healthcare-associated infection (HCAI).
These critical issues have often been reduced to footnotes in the chronicles of health service priorities. But now Prof Cormican senses a decisive shift.
It comes as Ireland faces a potentially endemic situation with carbapenemase-producing Enterobacteriaceae (CPE), which disable the carbapenem antibiotics, aka the 'drugs of last resort' for life-threatening infections. CPE is challenging health systems globally.
Last month, a public health emergency on CPE was finally declared by Minister for Health Simon Harris, who cited a "rapid and worrying increase" in incidence. He said he was convening a National Public Health Emergency Team; it will consist of representatives from the Department of Health, HSE, Health Protection Surveillance Centre (HPSC), Health Products Regulatory Authority (HPRA) and UCD National Virus Reference Laboratory.
But behind the scenes of health service planning, CPE has been considered an effective emergency since late 2016 (see panel). Over autumn and winter of 2016, the largest outbreak to date was recognised at Tallaght Hospital, Dublin. This outbreak was described as "unprecedented" in an internal HSE document last November and it brought the hospital to the precipice of effective closure as an acute care facility. Some 700 operations were cancelled to March 2017 and the outbreak's estimated cost was €2 million between August 2016 and March 2017.
Minister Harris said "known outbreaks" of CPE have occurred in eight healthcare facilities in Ireland, resulting in "high costs and bed closures". A number of types of CPE have been implicated, therefore not all incidents are inter-related.
Nationally, confirmed carbapenemases increased 6.5-fold between 2013 (n=50) and 2016 (n=327), according to the CPE Reference Laboratory Service (CPEaRLS) based at Galway University Hospital.
This year, it looks like there will be 10-to-12 confirmed CPE cases per week, although increased screening is a relevant factor, Prof Cormican recently told the 2017 Annual Conference of Rural, Island and Dispensing Doctors of Ireland in Sligo. The microbiologist, who was appointed in May as HSE National Lead for AMR/HCAI, informed delegates he was unsure whether an endemic situation could be avoided, but that every effort must be made in this regard.
Prof Cormican is now leading a dedicated national response team on AMR/HCAI, particularly focused on CPE. Speaking to the Medical Independent (MI) hours before Minister Harris's announcement, he said the "level of commitment" from the Minister and HSE Director General (DG) Mr Tony O'Brien on these areas over recent months is something he has not previously seen during his career in Ireland.
Endemic threat
In May 2017, HSE DG Mr O'Brien issued a system-wide memo titled 'HSE Escalation and Management Plan for CPE in our Hospitals and Community Services'.  The body of the memo cited an "epidemic" and referred to an "emergency escalation of actions". It said 1-to-2 per cent of cases had been invasive infection — "septicaemia, meningitis, deep abscesses, etc, where not normally found". University Hospital Limerick had been dealing with this problem "and the estimated cost to the hospital to date is €4 million for 60 cases since 2015".
Expert advice suggested the estimated cost of managing outbreaks could exceed €20 million per annum, not including outbreaks in community hospitals and nursing homes. In following advice, stated Mr O'Brien, "we have had to weigh-up what may be significant impacts on our patients and on our health service in the short term", including prolonged hospitalisation and slower recovery for patients and "in some cases, death"; cancelled surgeries and other scheduled procedures; and considerable litigation costs that would "exceed the estimated €20 million cost of controlling even a limited number of outbreaks".
The HSE DG's memo said "expert opinion is that we are still in a position to contain this epidemic with full implementation of national and international guidance". The memo announced Prof Cormican's appointment as incoming National Lead and the establishment of a dedicated national response team on HCAI/AMR, which is a different entity to the National Public Health Emergency Team.
Prof Cormican's response team includes a consultant microbiologist, public health specialist, communications manager, surveillance scientist, administrator, infection prevention and control nurse, and GP. Most of the team are full-time or above half-time. An antimicrobial pharmacist and programme manager are also being recruited. "And then the plan is that, as we go through next year, we may need to bring in some additional people," he told MI.
Mortality
The task ahead is immense.
CPE is "probably the most significant challenge in my time in the area", said Prof Hilary Humphreys, Dean of the Faculty of Pathology, RCPI, and Consultant Microbiologist at Beaumont Hospital, Dublin.
"Because we are dealing with not just one microbe, but a number of microbes and we are dealing with a number of very interesting but flexible genetic mechanisms which facilitate spread."
Most patients with CPE are colonised but some may develop an infection, particularly if they are vulnerable or immune-suppressed. Invasive infection is associated with a mortality rate of around 50 per cent.
There are clinical complexities involved in gathering data to determine CPE-related deaths, and MI understands the HSE is likely to further examine this area.
Countries that have successfully contained CPE have employed aggressive measures in respect of screening, isolating, cohorting and rostering dedicated staff for carriers. "But in order to do that, you need some capacity and there is very little capacity in our service," observed Prof Humphreys. "We have very high bed occupancy — we need more single rooms and we need more overall bed capacity."
Key professional organisations such as the Irish Society of Clinical Microbiologists (ISCM) and Infection Prevention Control Ireland (IPCI) have strongly welcomed recent developments to counter CPE.
ISCM President Dr Eleanor McNamara commented: "Of course, there is a long way to go but I think the progress has been immense and I think both Minister Harris and the Director General of the HSE Mr Tony O'Brien need to be complimented, and the Director of Health and Wellbeing, [Dr] Stephanie O'Keeffe, for taking on board the seriousness of the situation."
Dr McNamara said "there is a huge amount to do but the important thing is, it is now being galvanised, and more importantly it is being co-ordinated at a national level, which it wasn't previously".
The national response team has been working with colleagues in the health service to strengthen processes around screening for CPE and collecting and reviewing performance data related to CPE. They will be working to improve infection prevention and control governance in hospitals and advising on developing appropriate structures in the community.
Hospital Group CEOs and Chief Officers of Community Healthcare Organisations (CHOs) will not report to Prof Cormican, nor would he consider that the best approach. The team will regularly meet with national directors in the HSE to advise on issues arising. The most important aspect of better infection control and antimicrobial stewardship is "leadership from the management line", said Prof Cormican.
The response to a CPE crisis in Israel in the 2000s is cited by many specialists as an exemplar (see panel). However, the response body in the Israeli Ministry of Health had statutory powers. The Israeli Health Ministry licences hospitals and theoretically, its statutory response body could have closed non-compliant hospitals.
Asked about this, Prof Cormican said medical officers of health have considerable authority under existing legislation. While acknowledging he is not a legal expert, Prof Cormican said his understanding is that a medical officer of health could close a hospital if it represented a major threat to health.
"Now, it has never been done and I guess nobody is in any hurry to do it, because closing hospitals has a profound impact on all sorts of people."
Prof Cormican pointed out that he has a direct reporting relationship to the national medical officer of health Dr Kevin Kelleher.
Resources
Mr O'Brien's memo said costs would need to be borne by the system, albeit there were ongoing discussions with the Department of Health about future requirements. It said a submission would go forward into the estimates.
Prof Cormican has been meeting the chiefs of Hospital Groups and CHOs. He confirms that resourcing concerns are being raised.
MI asked the Department and HSE for details on funding for the CPE response since late 2016, and the amount requested by the HSE, but neither responded by press time. At the press conference on the 2018 Budget for health on 10 October, Minister Harris told MI that he and the HSE DG "have talked about making this a priority area". The HSE Service Plan for 2018 "will show investment in relation to this but I won't have a figure until the Service Plan".
Prof Cormican acknowledges that HCAI/AMR is one of a number of competing priorities: "The health service managers I meet want to do what needs to be done, but they also live in a wider society that wants many different things, so the communication piece we need to do is not just with health service managers, it is also about the wider society and also, importantly, about the political leadership we are seeing today from the Minister [the day of the launch of the National Action on Antimicrobial Resistance 2017-2020], of getting it out there, that we will have to invest. If that money has to come from somewhere, it may have an impact on some of the other things we want to do."
The response team is seeing a lot of variability in regard to adherence to screening guidance. "Notwithstanding that, it is difficult and there are a lot of demands, one of the key points I have tried to make is this is a different kind of risk than certain other risks — than almost any other risk, in fact — because this is time-limited in the sense, specifically for the CPE bug. If we do not control it in the next two-to-three years, then we will have lost the opportunity to control it. So we have to do it now," Prof Cormican maintained.
The microbiologist said he is not interested in making hospital comparisons, but in encouraging each to improve. "Some hospitals have gotten an awful lot of bad press as they've been very open — actually, they know there is an issue and they are managing it." It is paramount that all hospitals know their CPE situation, he said.
When the screening is in place everywhere, the numbers of confirmed cases will rise, "and then hopefully we will see them go down".
He acknowledged areas like hand hygiene need attention, but initiating a 'blame game' against healthcare professionals working in demanding environments is not the right approach. "A busy person might have to clean their hands 10-to-15 times an hour," he said. "The difficulty with doing hand hygiene [correctly] isn't because people are lazy or indifferent — it's because it's hard. We still have a lot of work to do with doctors, nurses and others about doing better. But one of the things we also have to do is change the narrative from blaming people for being human to helping them to do better."
Prof Cormican admitted he can be impatient at times but "the fact that the leadership team wanted someone who was impatient doing this job is, for me, a sign they actually want to get stuff done".
Internal advice called for earlier 'emergency response'
While Minister Harris announced a public health emergency regarding CPE on 25 October, this type of intervention has been urged since late 2016, reveal documents obtained by MI from the HSE under Freedom of Information legislation.
In November 2016, the National HSE Taskforce on HCAI/AMR requested that a paper be developed by the Clinical Lead for HCAI/AMR (Clinical Advisory Group) outlining the issues specific to CPE and the response required. This paper said the situation was "now quite advanced" but it was likely that "containment is still possible by vigorous action now". It was brought to the HSE leadership team in January 2017. The leadership team requested additional data, material and advice.
Moreover, on 19 December 2016, in an email to HSE Director of Health and Wellbeing Dr Stephanie O'Keeffe, Director of Quality Improvement Dr Philip Crowley and Director of Acute Hospitals Mr Liam Woods and colleagues, HPSC Consultant Microbiologist Dr Karen Burns described an "evolving situation" with CPE at Mayo University Hospital, which highlighted CPE as "a public health emergency of national concern".
In early January 2017, senior HSE managers were forwarded feedback from Prof Cormican and the then Lead for AMR/HCAI Dr Robert Cunney, in response to questions posed by HSE National Director of Emergency Management Mr Damien McCallion and Dr O'Keeffe. This was in the context of ongoing development of a paper on CPE for the HSE leadership team.
In response to the statement, "I take it we are not declaring an emergency in this case, as defined in our EM policy", Dr Cunney commented: "Is there a reason why this has not yet been declared a public health emergency? Given the current impact in terms of deaths, avoidable illness and financial costs, and the likely far greater impact if nothing is done, I would have thought this qualifies."
Another question was asked about the priority sites for deployment of actions and time frames required. Prof Cormican wrote that the priority sites were acute hospitals and "it needed to be done three years ago — it should be done in first quarter of 2017". Dr Cunney wrote: "Agree: Time frame is now: Priority sites are all hospitals (but particularly those that are not currently complying with MDRO guidelines)."
On 20 January, as development of the paper continued, senior HSE managers, including the Director of Acute Hospitals, were issued a revised CPE outbreak document.
Under the heading 'Controlling CPE Spread', the document outlined a number of "critical actions", the first of which was "declaration of a national public health crisis/emergency with regards to the emergence of CPE". Under 'Immediate Corporate Response', the first listed item was also a declaration of a national public health crisis/emergency and a dedicated national response team was called for.
Other actions were implementation of screening guidance, isolation and cohorting, and limiting the use of broad-spectrum antibiotics.
In March 2017, a finalised briefing paper and management plan were discussed by the HSE leadership team, titled 'Requirement of Urgent Action to Contain Epidemic Spread' of CPE in the Irish healthcare system. The heading said CPE was "a clear and immediate threat to public health and sustainability of health service delivery system".
This paper called for "an emergency escalation of actions to address the immediate threat to public health and sustainability of health service delivery systems". The proposed response was approved, subject to some further work on costings.
The HSE DG issued a system-wide memo on 2 May, outlining the emergency escalation and the establishment of a national response team.
By press time, neither the Department nor HSE had commented on the timing of the eventual emergency declaration late last month.
CPE: Learning from the Israeli experience
In 2006, Klebsiella pneumoniae carbapenemase (KPC) CPE was spreading in Israel's hospital system and there were no standardised national guidelines to detect or manage the problem.
In 2007, professionals in infection control met with the Ministry of Health, which acted on their recommendations. These included establishing a national infection control body with statutory powers.
The National Centre for Infection Control started as a taskforce before becoming a permanent body. The Centre's Director Prof Mitchell Schwaber says the Ministry licenses healthcare institutions, which are subject to the authority of the Centre. This authority allows it to solicit data from hospitals, "including the resistant bacteria that we deem necessary to follow and also to intervene as necessary to control the spread of resistant bacteria".
"Since early 2007, in addition to these regulations being on the books for all the hospitals, we also have a daily regular mechanism in play in terms of getting the information — we have a daily census that comes to us of all of the carriers of CPE in Israel in the healthcare system and to what extent they are being isolated according to the national guidelines and when they are not being isolated according to the national guidelines, we have the authority to intervene and ensure that they are. This was put into place in 2007 in the acute care hospital system and by 2008, we had success in containing spread and we started to see a nice decline in continued spread, but it didn't get down to zero."
Two components were added to the national guidelines in 2008 to actively identify carriers who were asymptomatic through risk assessment and mapping out incidence in long-term care facilities and instituting an infection control response.
Israel has a "very crowded" hospital system and an ongoing shortage of medical and nursing staff, he explains. "So, to come and say 'you must establish cohorts of patients' and 'you must have dedicated nursing staff' was not something that was easily accomplished. To this day, it is not something that is easily accomplished. That was really where having a national regulatory body with the authority to oversee it and enforce it was crucial, because otherwise one hospital could do everything it should and the neighbouring hospital could not, and what the neighbouring hospital didn't do would have ramifications for what the compliant hospital was doing."
The ability to generate data that shows 'compliance pays' is another important aspect.
What sanctions could apply if there were non-compliances?
"Well, theoretically, the sky is the limit because the Health Ministry licences all of the facilities, so there is always the ultimate ability to close the doors of a hospital — now, that is a very draconian measure that really wouldn't be in anybody's interest to do. In most cases, presenting the data and showing what we felt needed to be done was all it took," Prof Schwaber states.
The intervention led to a major reduction in incidence of nosocomial CPE acquisitions.
"When we started off in 2007, 22 per cent of our bloodstream isolates of Klebsiella pneumoniae were resistant to carbapenems; now we are a decade later and the percentage of bloodstream isolates that are resistant to carbapenems is under 4 per cent. But had we not intervened, we might see figures approaching and even above 50 per cent, which is what we are seeing in countries that have not adequately taken measures to contain the spread of CPE."
He says "one of the hallmarks of our activity has been to strengthen and augment infection control staff at the individual hospital and institutional level… "
The accumulated response has comprised a range of elements, with no readily-available cost. "In order to honestly report about it, you'd have to look at what was saved by virtue of containing an outbreak that threatened the entire inpatient healthcare system and what the cost would have been," notes Prof Schwaber.
Israel mounted its response without a "fancy, worthy-of-NASA IT system", although there are ongoing efforts to improve IT. The daily census reports come via emailed Excel document attachments.
In March, Prof Schwaber spoke at the Spring Meeting of the Irish Society of Clinical Microbiologists and at Grand Rounds in Tallaght Hospital, the scene of Ireland's biggest CPE outbreak to date.
From what he could ascertain, the staff at Tallaght were doing an admirable job.
"But if they are in it alone, things won't look good over the long run, because no institution is an island."