You are reading 1 of 2 free-access articles allowed for 30 days
Into the night: Minding our health after-hours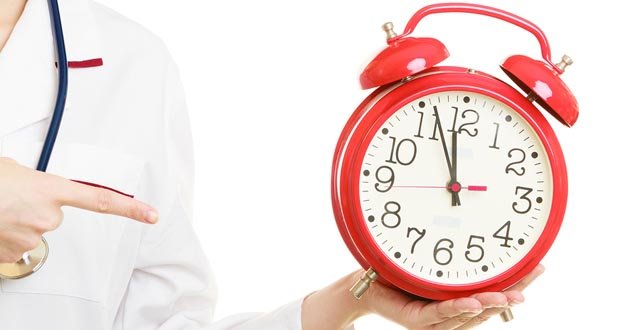 Anybody attending hospital emergency departments on a Friday or Saturday night knows the pressure that weekend revelling puts on healthcare services. Excessive drinking and drug consumption, which often take place in pubs and nightclubs, can lead to an array of negative health consequences, from overdosing to injuries following violent altercations.
The effect of night-life on healthcare is an area that has received increased attention in recent years. The very first Club Health conference took place in Liverpool, UK, in 1997 and was held in the famous Cream nightclub, which recently closed. Following the success of that conference, it became bi-annual and international, with the next Club Health conference held in Amsterdam in 1999. Club Health conferences have since been hosted in Australia, North America and throughout Europe. The 10th International Conference on Nightlife, Substance Use and Related Health Issues took place in the Printworks in Dublin Castle last month.
The conference, which was held from 24-26 May, featured a number of national and international speakers who spoke about understanding the impacts of nightlife activity and the necessity for creating and maintaining safe and healthy night-life environments.
Closures
The recently appointed Chair of the London Night-Time Commission, Mr Philip Kolvin QC, spoke about the regulatory challenges facing clubs and nightclubs. He revealed that over the past 12 years, 40 per cent of grass-roots music venues and nearly 50 per cent of nightclubs in London have closed. It is against this backdrop that the Night-Time Commission was established to review the capital's night-time economy. For Mr Kolvin, it is important that a definition of the 'night-time economy' means more than pubs and nightclubs. He argued that policies seeking to increase the availability of diverse commercial and social activities during the night-time will have significant societal benefits.
"The night-time economy should work for everybody," Mr Kolvin said.
"If we can replicate the heterogeneity, the mix of use of our streets during the day at night, then we will impose natural guardianship on our streets and places and the kind of behaviours that manifest themselves at night will be mediated out by having a greater mix of people in the town centre. So it is culturally important and it is important from the point of view of public protection."
The threat of terrorism to the night-time economy was another subject of discussion. The talk, which was delivered by Mr Ken Pennington of the Belfast Activity Centre and St Andrew's University, Scotland, was particularly relevant in the wake of the devastating terrorist attack in Manchester. Nightclubs and music arenas have become prime targets for terrorists, according to Mr Pennington. This reality means staff, including healthcare workers, need specialist training to cope with victims of potential attacks. Also, Mr Pennington said it was vital emergency services personnel are offered adequate protection when treating injuries in the wake of a terrorist attack. After the Orlando nightclub shooting last year, which claimed the lives of 49 people and wounded 53 others, paramedics were denied entry to the building, as it was mistakenly believed the gunman had strapped explosives to some of his victims. As a result, critically wounded victims received no treatment for three hours.
"We need to get to a situation where we can go into a semi-hostile environment and deliver first aid," according to Mr Pennington. "We need to think about what protection we can give to emergency services and healthcare providers."
Fires
One of the national speakers, Consultant in Emergency Medicine in the Mercy University Hospital, Cork, Dr Chris Luke, gave a presentation titled 'A little nightclub medicine: Caring for clubbers 1981-2021'.
Dr Luke spoke about the impact the fire in the Stardust club, which in 1981 claimed the lives of 48 young people in Dublin, had on him as a final-year medical student. During his talk, he listed conflagration as perhaps his main concern in terms of the wellbeing of clubbers.
Dr Chris Luke
Speaking to the Medical Independent (MI) after his presentation, Dr Luke said: "My particular interest began with the Stardust. People don't often think about the Stardust: 48 youngsters died. You hear all the time about the drugs and that is a huge problem; each one of those cases of sudden death is a desperate tragedy. But the bottom line is, conflagration and major incidents are the things you really need to prepare for. Fail to prepare, prepare to fail."
Dr Luke said the presentation on terrorism was particularly stimulating and this was something the medical community at large needed to be aware of. He conceded this would not be easy, considering the existing demand on the health service.
"We have very considerable expertise in Ireland, actually… and a lot of expertise is growing," according to Dr Luke.
"So we have the expertise. We just need to keep learning, we need to keep reflecting and it is a balance between not frightening everybody into paralysis and realising there is a real threat."
Cocaine
Other areas of concern regarding 'club health' include cocaine use and crime. "Cocaine is a paradigm of a drug that generates violence," Dr Luke explained.
"Also, pure cocaine can kill people. There is a problem with dose response to cocaine. You can't predict the effect, so a chronic cocaine user who uses it all the time can still drop dead with a cardiac arrest with just a teaspoon full of cocaine. It is an unpredictable drug. It is a drug which is notorious medically for sudden death, violence and difficulty managing in emergency departments."
A major positive from the emergency department (ED) perspective, according to Dr Luke, has been the closure of the 'head shops' in 2010. These outlets became infamous for selling so-called 'legal highs'. Chief among these products was mephedrone, which is a synthetic stimulant drug of the amphetamine and cathinone classes. The closure of the head shops led to a reduction of half-a-dozen cases of patients on these drugs being seen in the Mercy's emergency department each week, to about one case a month, according to Dr Luke.
Unfortunately, many of these products are still available on the Internet, as they were before the head shops began trading.
"Synthetic cannabis [Spice] is a particular problem we have seen the past few years. It is very cheap, it is artificial, it is sprayed on leaves for a pseudo-organic effect, but it is a profoundly non-organic drug, which is far stronger than naturally-grown cannabis."
The drug has been linked to increased violence and is very dangerous, according to Dr Luke. He said there is a vast array of other online drugs that are increasing in availability. Such is their prevalence that Dr Luke predicted that specialist toxicologists may be needed in hospitals in the near future to deal with the variety in presentations.
Emergency departments
A problem in dealing with the health implications of night-life is, of course, the fact that many emergency departments are dangerously overcrowded.
During his presentation, Dr Luke said he is always asked by international colleagues about the problem.
Speaking to MI, he said a solution needs to be found in terms of easing the pressure on EDs.
"I am incredibly proud of Irish doctors, nurses and allied professionals," Dr Luke said.
"I am happy to argue they are among the best in the world. They are expert, brilliant, they are intelligent and creative. We understand as much about these issues as most people do; the difficulty is we are carrying an enormous burden of work from day-to-day. Our departments are full, morning, noon and night. But we always manage; we are good in a crisis. With individual cases or clusters, we always manage reasonably well. It is the slow, corrosive crush of the workload that is the greater danger."
Positive
Dr Luke was keen to stress that there have been positive developments over the past number of years in the field of club health.
In addition to the closure of head shops, these include the licensing of club doormen and, in particular, the development of street pastors, who are an interdenominational network of Christian charities operating worldwide. The initiative was pioneered in London in 2003 and was designed to provide a reassuring presence in local communities. One of their roles is to help vulnerable people coming in and out of pubs and nightclubs on weekend nights. Street Pastors have been operating in Cork since July 2012, with between 20 and 25 volunteers, and have started recently in Dublin.
"I am really pleased about them because one of the first things that happened in Liverpool in 1997 was the development of taxi rank stewarding, because that's where the fights were mostly," according to Dr Luke. "So it is all about training people and deploying people to problem areas."
Dr Luke said the conference on club health was another positive influence on the area. The occasion brings together people from different countries and disciplines for a shared learning experience.
"The number-one thing you have to do is, you have to share," he said.
"The great thing about this conference is that it provides a forum to do that. It is an incredibly stimulating, useful exercise to share lessons from Norway, from Queensland, from Brazil. There's lots of really interesting ideas that we can all learn from and help drive the field forward."