You are reading 1 of 2 free-access articles allowed for 30 days
Inside the world of HSE clinical directors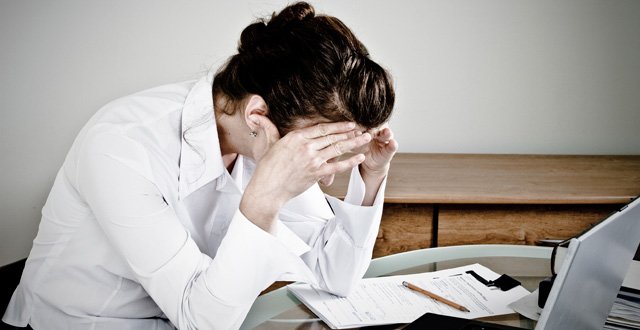 What is it that clinical directors do?
This is a deceptively complex question – particularly in the Irish context.
Clinical directors are change-makers at the best of times, and at worst, seen as hospital management's representative 'on earth'. They usually lack any real budgetary authority and the role varies considerably depending on level of business, administrative and backfill support, and the structure in which the clinical director is positioned. Crisis management, paperwork, strategic and operational advice, quality improvement, and human resource (HR) matters are all on the agenda. Yet fire-fighting is frequently their predominant mode of action, and frustration often abounds when the problems and solutions they identify are not accepted by the wider hospital network and health service.
According to Dr Colm Henry, who formerly led the HSE Clinical Director Programme, the role remains one "in evolution".
The HSE, hospitals and Hospital Groups generally issued patchy or no information to the Medical Independent (MI) on the numbers of clinical directors across the healthcare system and the allowances and supports involved.
A spokesperson for the HSE said: "The Clinical Director Programme does not maintain a register of clinical directors…It has a communications list of approximately 60 in the hospital system and in addition engages with Executive Clinical Directors (Mental Health Services) in 14 regions."
Consultant Contract
Clinical leadership did not begin with the 2008 Consultant Contract, but this document contractually set out the role of the consultant as clinical director.
The contract stated that a clinical director may cover one specialty area or a range of specialties. Each directorate would be headed by a clinical director, generally supported by a nurse manager and business manager. Currently the allowance for clinical directors is €46,000, according to public healthcare pay scales.
A Department of Health spokesperson said 'new entrants', typically those recruited under the consultant scales agreed at the Workplace Relations Commission in 2015, would be covered by the grade "Group Manager (Clincial Director)" in the pay scales and in this instance the allowance is incorporated into salary (€195,055 in total).
Clinical directors of the HSE's Hospital Groups receive the standard clinical director allowance, stated information released in response to a parliamentary question last year. The Department also informed MI that "there is no sanctioned 'associate clinical director' allowance in the scales. Some specific management posts may not be covered in the general pay scales and could be the subject of specific sanction."
According to the 2008 Consultant Contract, a clinical director's "primary role" is deploying and managing consultants and other resources, planning how services are delivered, contributing to strategic planning, and influencing and responding to organisational priorities. Clinical directors in psychiatry also have specific duties pursuant to the Mental Health Act, 2001.
Looking back, Dr Henry, who also served as Clinical Director at Mercy University Hospital, Cork, tells MI the description and expectations foisted on clinical directors were "significant" and "one would argue were unrealistic".
In his notebook Dr Henry has a quote from the late management guru Peter Drucker, about how large healthcare institutions may be the most complex in human history and even smaller healthcare organisations barely manageable. There are a multitude of demands, he says, especially in the context of increasing demographics and chronic disease incidence.
Dr Henry, who is Clinical Advisor to the HSE Acute Hospitals Division, says there is now greater recognition of the need for training and supports than when the first tranche of clinical directors were installed under the 2008 contract.
The HSE recently announced a new "executive skills programme" to address the training needs of current and aspiring clinical directors. It will be delivered by the HSE Clinical Director Programme, which is led by Consultant Cytopathologist Dr Julie McCarthy, and the RCSI's Institute of Leadership.
Dr Henry acknowledges there are a "limited number" of examples of clinical directors that hold a budget and have a business network. He says "if you don't manage a budget it certainly limits the authority you have". Moreover, while backfilling of up to 50 per cent of the clinical director's practice should be in place, the IHCA says this often does not happen (see panel on page 5).
Does the HSE programme monitor effectiveness of the role? Dr Henry says the reporting relationship of clinical directors is to their CEOs.
The HSE acknowledged that clinical directors have identified the need for more "time, training and support to undertake the tasks specified in the job description. Many clinical directors reported a need for clarity of reporting relationships and a mismatch between authority allocated and accountability which is assigned". The clinical directors and "relevant corporate structures" are committed to improvement in this regard, the spokesperson added.
Clinical directors left in 'invidious position'
While consultants who take on the clinical director role should be relieved of 50 per cent of their clinical duties, this often does not happen, according to IHCA Secretary General Mr Martin Varley.
He tells MI the consultant recruitment and retention crisis is a key factor. The issue "goes back to the failure of the State and the HSE to implement the 2008 contract, and the discriminatory terms that they have imposed on new entrant consultants since 2012".
Around 15 per cent of approved consultant posts in public hospital and mental health services (approx. 400 posts) are vacant or not filled on a permanent basis.
"That leaves the clinical director appointees in an invidious position of trying to maintain and deliver clinical duties in addition to onerous clinical director duties. The other main issue impacting on clinical directors is that they are not given the authority to act on matters outlined in their job description. There is a significant interface between various aspects of the clinical director role, and for example, staffing and budget management. However, clinical directors in acute hospitals have not been given the explicit authority for relevant staffing and budget matters."
The IHCA has raised concerns in relation to the role of executive clinical directors (ECDs) in mental health. "The mental health ECD job description clearly provides that they have authority over budgets and staffing matters as well as being responsible and accountable for same. However, the structures have not been put in place to facilitate the ECDs in working in accordance with their job descriptions."
The addition of a section on 'doctors in management' in the Medical Council's latest ethical guide provides guidance relevant to doctors in such roles. It says they have a responsibility to advocate if insufficient resources are affecting or may affect patient safety and quality of care. Mr Varley points out that clinical directors are working in hugely over-stretched acute services, where "it is a very significant challenge to maintain the standard of care that consultants want to provide to patients".
Recently the IHCA raised the issue of some doctors not on the Medical Council's specialist register working as public hospital consultants. Would clinical directors not be crucial in trying to limit these occurrences? "There is a question as to whether they are fully informed and consulted," answers Mr Varley. "If staff are being recruited on temporary or agency contracts, the role of administration and HR comes into play as well, particularly in checking the basic documentation."
'Dark side'
Colleagues may view the move into managerial roles as crossing to the 'dark side'. This difficult transition is recognised by non-clinician managers. Cork University Hospital CEO Mr Tony McNamara tells MI that "one of the challenges for clinical directors is to fulfil this challenging role while maintaining collegiality with their clinical colleagues". He says clinical directors can add significant value to decision-making and service performance, once they are "fully integrated" into the leadership and management process.
Consultant Rheumatologist Prof Trevor Duffy was Clinical Director at Connolly Hospital, Blanchardstown. He felt the position needed greater support: "You'd find yourself in lots of situations where you really had little authority or control or ability to effect change or influence the situation… " Nevertheless, he says, there is "huge potential" in the role.
On-the-ground, though, there appear to be different interpretations in hospitals of what clinical directors do, what they should be doing, and their entitlements.
"And I am not sure if some of that varied interpretation is down to just lack of understanding or if some of it is down to slightly mischievous misinterpretation," says Prof Duffy, a former IMO President and current member of the IMO Consultant Committee.
He has heard of cases, for instance, where clinical directors have been told that "because it is a half-time job they will only get half the half-time backfill – that kind of silly nonsense that actually misunderstands the role. But perhaps at one step removed, I'd give the benefit of the doubt."
The chagrin of colleagues when HR issues arise is another reality for clinical directors. Prof Duffy says that when clinical directors cross into HR terrain "the Medical Council can be abused", with clinicians potentially using the Council "to report clinical directors for nefarious reasons".
Prof Duffy was a sole clinical director over Connolly Hospital: "I was covering departments of surgery, medicine, acute services, diagnostics. The role was too broad, you really need to recognise that there are different divisions of service across the hospital with different pressure points and different concerns, so to be strategic I think it would have been much more effective with a team rather than just one clinical director. In the end, having just one really meant in effect that day-to-day practice was down to crisis management and battling the medical side, the clinical side of trolley numbers and so on, without having the chance to effect any strategic impact."
One of the areas he worked on was developing a clinical governance structure that has subsequently been implemented and this includes divisional clinical directors in place at Connolly today.
Consultant Neurologist Dr Helena Moore was Clinical Director at Kerry University Hospital until January this year. She had long been interested in clinical governance and leadership. The role was "very challenging" but a valuable learning experience. Dr Moore was a sole clinical director although the hospital has been moving towards a clinical directorate structure. Combining clinical practice with her particular remit as overall clinical director was "very difficult", reports Dr Moore. "I would say, in my opinion, to be a very effective clinical director it probably needs to be a full-time job."
Dr Moore took on the position on top of her existing clinical duties. "My clinical load in Kerry General is two to three sessions per week so it was a small clinical load, but it had to be done," she explains. While no backfill was sought, this would also have been difficult to obtain in an area as specialised as neurology.
Dr Moore firmly believes clinical directors need greater empowerment. "At the moment you have all of the responsibility but you have, in inverted commas, no power. I think that certainly needs to be recognised… that as clinical director if you say something that you feel is important to happen, that you should be put in a position to allow that happen."
She says most clinical directors will know exactly what issues HIQA will identify when its inspectors arrive into the hospital, as "they will have flagged them up". The highlighting of concerns that are not addressed by the wider hospital network is one of the big frustrations of the role, Dr Moore says.
The slow machinery of the HSE, delays in consultant appointments, and the recruitment moratorium made her task quite difficult at times, she recalls.
For any clinician, the role demands huge time, focus and energy, and if something goes wrong at the hospital you will be the go-to person for the journalists, outlines Dr Moore.
Hospital Groups
The advent of the still-embryonic Hospital Groups has presented another form of clinical director: the Group clinical director.
Former RCSI President Prof Paddy Broe, one of Ireland's foremost surgeons over a number of decades, holds this position at RCSI Hospitals Group.
"My job is much more strategic than it would have been as an operational clinical director in Beaumont, where I was before," he tells MI. The strategic end is around the development of the Group into a functioning unit, and maximising the utilisation of its hospitals.
There are weekly meetings of the senior executive management team, which "performance manages" the Group's hospitals across metrics such as activity, waiting lists, quality and safety, and patient experience. The Group, in turn, is 'performance managed' by HSE Acute Hospitals.
Prof Broe is deeply involved in identifying the appropriate setting for patients in the Group. Some hospitals are "geared to deal with the complex stuff and others aren't, and we have been heavily involved in a project to move the patient to where the treatment is available, assuming that the complexity of the patient is appropriate." These areas include endoscopy and routine surgery.
But inadequate empowerment of Hospital Groups is a major frustration. "Undoubtedly the biggest challenge, not just for the clinical director in the Groups, but for the Groups in general, is the lack of empowerment by the Government of the Groups, in terms of failing to appoint boards in a timely fashion, since May 2013 when these were inaugurated. So our governance structure is not correct, without a board."
Prof Broe also described nominal Group control over budgets, where there is "very little flexibility".
How would the role of Group clinical director change if legislation underpinned the Groups?
"Well the Group clinical director with the chief executive of the Group and senior management team would then have the autonomy or would be empowered to re-designate how individual hospitals within their Group would function. At the moment we are not empowered, we are paralysed a bit, and in the meantime, local politics determines whether the designation of a function of a hospital is of a particular type or not.
"From my previous experience as a surgical consultant and involvement with the [RCSI], the College said for many years that there are too many acute hospitals and they should be restricted… and this is an ideal opportunity to restructure some of those into elective hospitals, for surgery at least, and the medical workload would have to be sorted in a different manner. But certainly for surgery and for surgical waiting lists, a re-designation of some hospitals that are currently functioning in one manner, to another manner, would facilitate in dealing very significantly with those surgical waiting lists."
Nevertheless, he believes RCSI Hospitals' constituent hospitals are thinking like a Group and this is facilitating positive developments, such as 'insourcing'.
Prof Broe also points out that the Group has established a Quality and Safety Directorate led by Consultant Paediatrician Dr Siobhán Gormley. He considers that the creation of this directorate is paying dividends in respect of standardising processes.
His experience of the Group clinical director role would differ from that of counterparts who are still in clinical practice, adds Prof Broe. One of these is surgeon Prof Paul Burke, Chief Clinical Director at UL Hospitals.
"I am doing a limited amount of operating," explains Prof Burke, a former President of the Irish Association of Vascular Surgeons. "Because my post is officially a half-time post as well, I do operate once a week, and I do my emergency on-call on a regular basis."
Different types of backfill arrangements come into play depending on the service to which the clinical director is attached. The support of colleagues is important, says Prof Burke.
"I am a vascular and general surgeon and there are normally four of us within that, and with me withdrawing, my service has had to be covered by some of my other colleagues to some extent…," he informs MI.
Prof Burke is supported by clinical directors and associate clinical directors in the directorates at UL Hospitals, which cover medicine, maternal/child health, diagnostics and perioperative (clinical director role vacant since January).
"Because of our size we essentially work as one hospital, on a number of different sites. Each of the hospitals has a local manager within the hospital, but all the medical staff within those hospitals are answerable to the directorates," he explains.
Sometimes clinicians may seek out the chief clinical director before going through their directorate clinical director. Prof Burke says this needs to be carefully managed to avoid an imbalance across services.
Historically hospitals have tended to be personality-driven. "Consultants can be influential, they are usually very bright people…. If you bring a star in, they can kind of just change a place but inevitably what happens is that sucks the resources into their service, and then the other services may be left behind a little bit, so you have to keep an eye on that, whereas at the same time you do want to encourage really bright people to come to your hospital, because they can have a massive transformational impact on a hospital."
Where the clinical director's input is particularly important, in respect of funding, is in meetings with other senior managers about what is required to run services. The clinical director will give their view from a clinical service and safety vantage.
Yet the deficits of national public hospital IT is a frustration, adds Prof Burke. It mitigates against strengthening some services versus others, because there isn't total visibility on all data.
Difficulties in consultant recruitment have also represented a major problem: "The salary has been a huge disincentive to people coming back from overseas, it really has been."
This means one has to 'think outside the box' in terms of developing services and attracting consultants. Tapping into philanthropic sources, for example, has seen UL Hospitals acquire the first dual-console robot (Da Vinci surgical system) in an Irish public hospital and build a vascular hybrid theatre.
At the Ireland East Hospital Group (IEHG) Co-Clinical Director Mr Kevin O'Malley, another prominent surgeon, says much of his work involves "trying to engineer new clinical pathways to fit in with the Group shape".
"For instance, Mullingar is part of our Group and would not have had very tight clinical connections with Vincent's or the Mater, and we are trying to develop those clinical pathways now. A lot of time and emphasis is given to creating joint appointments, between the level 3 and level 4 hospitals, and we have had some early successes with that."
A major ambition of the IEHG is to develop an academic health centre, as well as different clinical directorates with major academic input. The first of these is the Clinical Academic Directorate for Cancer Care (CaCAD) at University College Dublin (UCD).
Mr O'Malley agrees with Prof Broe's comments regarding the limitations on the Groups. He says the hospitals are still relatively independent. Sometimes this means the Group clinical director must employ language such as "'would you consider', 'might you try', 'could you look at'" rather than a more direct approach, which can be "frustrating at times".
However, Mr O'Malley is certain that clinical input in hospital and Hospital Group management is imperative.
Future
HSE NCHD National Lead Dr Louise Hendrick says her own experiences with clinical directors have been positive.
"I would welcome further investment into the [clinical director] programme as it is important that clinical directors have the time, resources and training supports to enable them to achieve the objectives of the role," she adds.
Back at HSE HQ, Dr Henry says a new type of clinical leadership is required that transcends hospitals and goes into the community, in tandem with an appropriate funding model.
Naturally, clinical directors appointed to hospitals represent institutional interests in their advocacy role, he observes. Yet areas like chronic disease and haemochromatosis can be appropriately managed in the community. He says care beyond the hospital setting "requires investment, support and transitional funding".
But initiating seismic change is not easy when the pressures of funding new drug and treatment innovations and providing scheduled and unscheduled care show little sign of abating.
"It is a bit like re-fitting an airplane in mid-flight," considers Dr Henry.