You are reading 1 of 2 free-access articles allowed for 30 days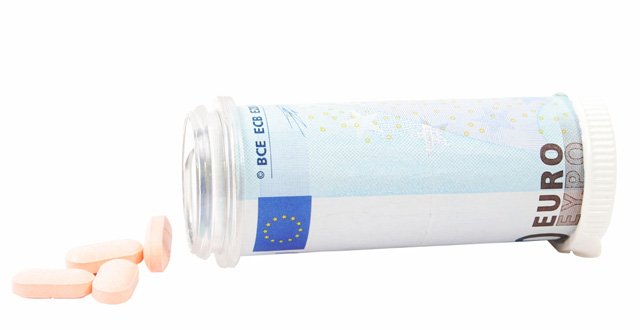 The recent outcry over the reimbursement of new cancer and cystic fibrosis (CF) drugs has once again thrust this complex topic firmly into the spotlight.
In Ireland, there are an average of 30,000 new cases of cancer a year, a rise of 50 per cent since the mid-1990s, while there is a projected rise of more than 100 per cent over the coming decade.
In turn, the costs of cancer drugs to the health service have increased substantially over the past decade and will rise further in the coming years.
There have been many exciting new developments in targeted treatments and immunotherapy for cancer patients in recent years, while other ground-breaking treatments for diseases like CF and hepatitis C have brought great hope for patients — but these innovative treatments are not cheap.
Can we continue to afford to cover these medications? And at what cost to other patients? We rarely hear about the cuts the health service has to make to other services to fund new 'must-have' therapies for often very small numbers of patients.
The National Centre for Pharmacoeconomics (NCPE) has long been critical of the prices of new innovative medicines being charged by pharmaceutical companies and the vast majority of its new drug evaluations this year have recommended not reimbursing the assessed products at the submitted prices.
The NCPE and the HSE are now placing the ball in the court of the manufacturers. The HSE said it is widely recognised that Ireland is already paying higher prices for medicines than many of our European neighbours. The single biggest barrier to new drugs approvals in Ireland is the high prices that manufacturers are seeking to charge, the HSE said as the recent controversy over the reimbursement of pembrolizumab and nivolizumab hit a peak. Lower prices would enable the HSE to afford more innovative drugs for more patients as they become available and it will continue to engage with manufacturers in the best interests of patients and the taxpayer, the Executive said.
However, the development phase and rigorous clinical trials process of bringing new medicines to market can take up to 12 years, with investments of up to €1 billion needed to successfully bring just one new drug to market. Consequently, new innovation comes at a high price. But how high is too high?
It is a complex issue and patients with life-threatening diseases are often caught in the crossfire while the reimbursement rows rage on.
A debate is now needed, because in the context of the finite health budget, many are beginning to question if we can afford to spend so much money on innovative treatments when all other areas of the health service are being firmly told to stay within budget.
Minister for Health Simon Harris has recognised that the current status quo cannot continue — where public outcry forces political intervention to reimburse certain drugs, even if they have failed a health technology assessment process as being uneconomical.
Last week, he said he hopes to set up a new system on medicines reimbursement and see what is happening at European level, as Ireland is not alone in grappling with this issue.
"We spent €1.7 billion last year providing drugs. When you take out the cost of staffing, it's one of the single biggest costs in our health service," he said.
"I want to talk to European health ministers later this month on this. I want to look at what we can do on a European-wide basis.
"I want to talk to them about what other countries do. We need to learn from each other on this."