You are reading 1 of 2 free-access articles allowed for 30 days
Increasing evidence that vitamin D has anti-cancer properties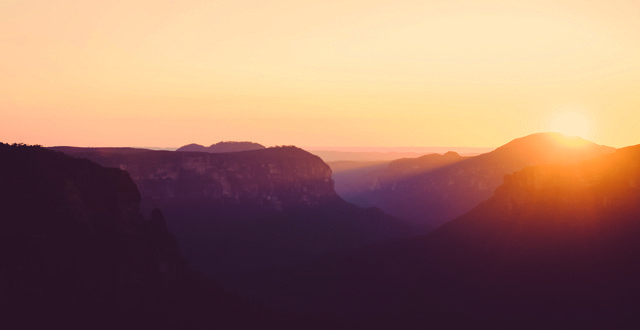 Vitamin D, which is sometimes known as 'the sunshine vitamin', is necessary for good health. Unfortunately, a deficiency of vitamin D is highly prevalent in Western society. For example, a recent pan-European study concluded that the overall prevalence of vitamin D deficiency is 40 per cent. This widespread prevalence of vitamin D deficiency is likely to have adverse effects on our health, as a shortage of vitamin D is being associated with the development of several different diseases.
Although best known for its role in maintaining healthy bones and teeth, a deficiency of vitamin D may also appear to play a role in cancer. Early evidence suggesting a link between vitamin D and cancer was based on the observation that both the incidence and death rates from the disease were lower in populations living in lower latitudes where the amount of sunshine exposure is relatively high, compared to those living in higher latitudes. More direct evidence of a vitamin D-cancer link came from studies on animal models where low intake of vitamin D was found to be associated with an increased risk of cancer incidence and deaths.
Can we apply these findings to humans? Of course, proving that vitamin D deficiency impacts on cancer incidence or deaths is much more difficult here. However, several studies have shown that patients with high levels of vitamin D at the time of diagnosis have a better outcome from cancer than those with a deficiency of the vitamin. This association between increased levels of vitamin D and good outcome is particularly strong in patients diagnosed with breast or colorectal cancer. Similarly, a deficiency of vitamin D has been shown to increase the risk of developing cancer. However, this evidence is less consistent than that between vitamin D levels and outcome from cancer.
Irish research
In order to better understand the relation between vitamin D and cancer, Dr Alyson Murray, Prof John Crown and I are investigating the effects of vitamin D on cancer cells growing in the laboratory. The research has shown that the addition of vitamin D blocks the growth of breast cancer cells. These investigations have also shown that the addition of vitamin D increased the killing power of different cancer drugs used to treat breast cancer. For example, tamoxifen is a well-known drug used to treat breast cancer. In the laboratory, the addition of vitamin D was found to increase the ability of tamoxifen to kill breast cancer cells. This finding suggests that the administration of vitamin D in combination with tamoxifen might enhance outcome in patients with breast cancer.
Vitamin D possesses multiple properties, enabling it to act as an anti-cancer agent. These properties include blockage of cell proliferation, promotion of apoptosis (cell death), inhibition of cell migration, induction of cell differentiation, inhibition of inflammation, and enhancement of immunity. Which of these activities is the most important for its anti-cancer effects is currently unclear.
Synthetic analogues
A potential problem in taking vitamin D, especially high doses, is the induction of hypercalcaemia. In order to minimise this from happening, several synthetic analogues of the vitamin with low calcaemic properties have become available. One of the best known of these analogues is inecalcitol. My team and I have shown that inecalcitol is approximately 1,000-fold more potent in blocking the growth of breast cancer cells than the active form of vitamin D (ie, calcitriol). Currently, inecalcitol in combination with the cytotoxic drug decitabine is undergoing a phase 2 clinical trial in patients with acute myeloid leukaemia (AML) who are unfit to receive standard chemotherapy and in combination with imatinib for the treatment of patients with imatinib-treated residual chronic myeloid leukaemia. Furthermore, both the European Medicines Agency and the US Food and Drug Administration recently granted orphan designation status for inecalcitol for the treatment of AML and chronic lymphocytic leukaemia.
Another vitamin D analogue with potential anti-cancer activity is calcipotriol. This compound in combination was recently shown to suppress the formation of skin cancer in mice. In humans, the combination of calcipotriol with 5-fluorouracil greatly reduced the number of actinic keratoses, apparently by activating the CD4+ T cell-mediated immunity mechanism.
Where do we get vitamin D from?
Unique for a nutrient, we get most of our vitamin D from sunlight acting on our skin. Of course, excess exposure to the sun can cause skin cancer and should be avoided. According to some experts, five-to-30 minutes of sun exposure between 10am and 3pm at least twice a week (NIH) should be sufficient for maintaining adequate levels of vitamin D.
Unfortunately, most naturally-occurring foods contain little vitamin D. Among the best sources of the vitamin are oily fish such as mackerel, herring, sardines, tuna and salmon. Fortunately, these days, some of our processed foods such as cereals, milk and some fat spreads are fortified with vitamin D. It can also be obtained from supplements. These supplements can contain vitamin D alone, vitamin D in combination with calcium or vitamin D as part of a multivitamin tablet. According to the Institute of Medicine (IOM) in the US, the recommended dietary allowance (RDA) of vitamin D is 15µg (600IU) per day for those between one and 70 years of age. This allowance assumes minimal sun exposure. For those aged 71 years or older, the recommended RDA is 20µg (600IU) per day.
The St Vincent's University Hospital/University College Dublin research on vitamin D is supported by both the Caroline Foundation and the Clinical Cancer Research Trust. This new data on vitamin D was presented at the recent International Symposium on Translational Research in Oncology, organised by Prof John Crown, which took place in Dublin.