You are reading 1 of 2 free-access articles allowed for 30 days
Increased patient engagement a key goal for HPRA chief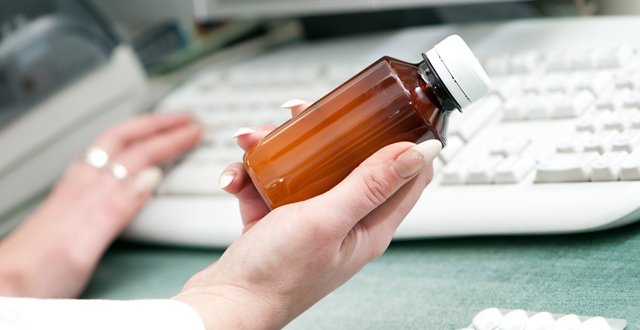 HPRA Chief Executive Ms Lorraine Nolan made a presentation to journalists on headline figures. These included that almost one-third (31 per cent) of Irish adults take medication on a long-term basis and one-in-four (24 per cent) use the Internet to source information on medicines.
This has already been a significant year for the HPRA (formerly the Irish Medicines Board), with the appointment of a new Chief Executive and the launch of its five-year Strategic Plan.
Ms Nolan was appointed Chief Executive in January (succeeding Mr Pat O'Mahony) having joined the Authority back in 2001. She is a chemist who completed her PhD and post-doctoral research at Trinity College Dublin in transdermal drug delivery. She worked for a number of years in private industry in the area of enhancing and developing drug delivery systems and also within the State forensic science services.
Ms Lorraine Nolan, CEO, HPRA
In March, the HPRA launched its Strategic Plan (2016-2020). The Plan's strategic goals include supporting innovation and enhancing access to health products. They also include helping to create "better informed users". The survey, launched on 18 May, is part of that process, Ms Nolan told journalists.
"One part of our new strategic plan is increasing patient engagement, focusing on making them better informed users. That is a strategic target for us," she said.
Outreach
Ms Nolan said the HPRA would be looking to "increase outreach among patients to find out why many patients don't read or access the patient information leaflet (PIL) and what we can do as a regulator to enable that".
The new survey found that 70,000 adults say they have purchased medicines online (two per cent). The Medical Independent (MI) asked Ms Nolan why she thought this the case and if much medication was bought for re-sale.
"One of the questions we did pose was the reason for people purchasing online," she said.
"And certainly cheaper price was one of the reasons, convenience and privacy were the others. They tend to be lifestyle drugs that are sourced on the Internet. Slimming tablets and slimming aids, anabolic steroids, erectile dysfunction products, and sedatives would be another.
"There is some evidence from the enforcement work we have done, of individuals that do purchase small, repeat quantities from online sources of prescription medicines, through legal supply sources potentially for the purchase of selling on. We have taken prosecutions.
"We are lucky in this country in that we have never had a counterfeit medicine that has infiltrated the legitimate supply chain. This is probably reflective of the vigilant approach we have taken and the proactive approach."
Reliable
Ms Nolan said that while doctors and pharmacists are a great source of information for patients, people should also read the PIL. The survey found that an increasing number of people do not read the PIL.
"I think it is about putting the time aside to read it," she said.
"Your health is your own. It is your best asset. You need to have ownership to make sure you're informed.
"Doctors are a very reliable source and a very trusted source of information and we would always encourage patients to deal with doctors advice. But that doesn't take away from the fact that you should read the PIL to give yourself the maximum health benefit from the medicine that you are taking. It is important to remember that the information in the PIL can be updated, so patients have to keep abreast of these changes."
She added that transparency is important. "I think the vast majority of patients would prefer to know all the possible side-effects when it comes to medicine. It is something to be aware of."
This year marks the 50th anniversary of the Authority through all its different guises. It will celebrate the occasion with an event in the coming months.
International
At the February meeting of the HPRA Board, a discussion was held on Ireland playing a leading role in an International Coalition of Medicines Regulatory Authorities (ICMRA).
The ICMRA acts as a forum to support international cooperation among medicines regulatory authorities for the purposes of "avoiding duplication and promoting informed, risk-based allocation of resources".
The HPRA is leading a newly-established project group within the ICMRA that is "focused on bringing greater regional cooperation to global emergency issues", said a HPRA spokesperson.
"It will bring together best practices from regional approaches and also aims to promote work-sharing to improve efficiency for the benefit of patients. Forward planning for (an) emergency/crisis situation is a key component for all regulatory authorities and, as such, there are also important benefits for regulators."
A revealing survey
Some of the findings from the recent HPRA survey of patients included:
One-in-four (26 per cent) of adults admit that they never read product information for an over-the-counter medicine, with a further one-in-five (21 per cent) never reading information for a prescription-only medicine – a rise from 14 per cent and 12 per cent respectively in 2010.
The number of consumers seeking to purchase medicines online remains low, with 2 per cent, representing circa 70,000 adults, saying they have purchased medicines online.
The research also reveals the strong level of trust that the Irish public have in their healthcare professionals. GPs (67 per cent) and pharmacists (27 per cent) are by far the most trusted sources of medicines advice.
A total of 85 per cent will always/sometimes seek advice from their healthcare professional before taking a new over-the-counter product, with pharmacists consulted most widely (68 per cent) in such cases.
Some 24 per cent of people use the Internet to specifically source information on medicines.