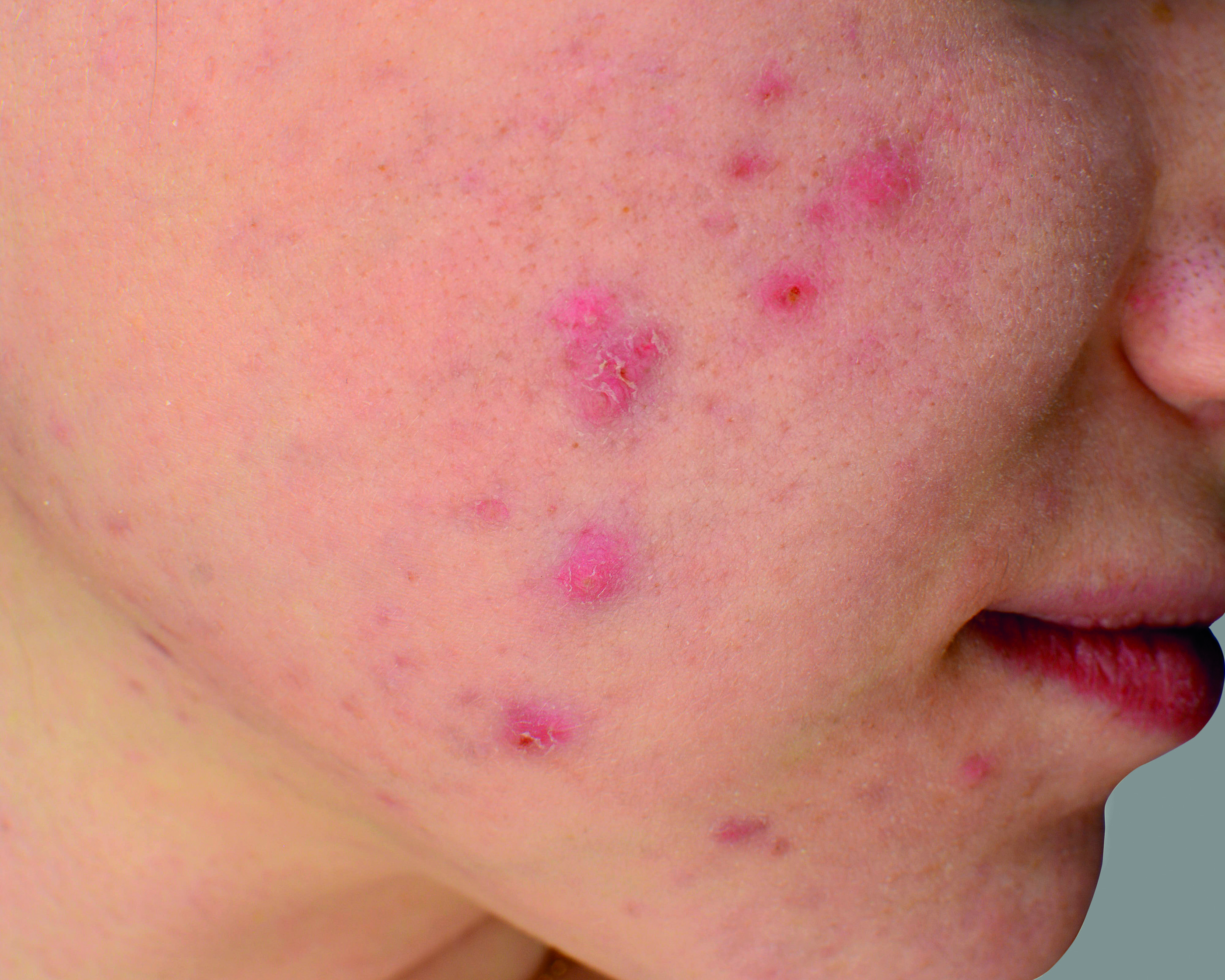 Acne skin because the disorders of sebaceous glands productions Human skin Acne
The 22nd Primary Care Dermatology Society of Ireland (PCDSI) Annual Scientific Conference, which was held in the Galmont Hotel in Galway from 21-23 February, opened with a special symposium on acne and rosacea.
Opening the event, GP and PCDSI Chairperson Dr Karen Reidy stated that acne and rosacea are common problems in general practice, but can often be difficult to diagnose and manage.
Consultant Dermatologist at the Mater Private Hospital, Dublin, Prof Frank Powell, who has a special interest in rosacea, was first to the podium.
He spoke on the topic 'Rosacea — pathogenesis and clinical presentation' and began by discussing the definition of rosacea.
The problem, he told delegates, is that people often have a vague notion of what rosacea actually is.
Commonly referred to as 'redness in the face', Prof Powell argued that the use of such a broad, wide-ranging term for the condition has perhaps resulted in several disorders of separate pathogenic pathways being diagnosed as rosacea.
He postulated that this has led to a poor understanding of the pathogenesis of the disorder and the lack of a structured approach to treatment.
He looked at the four subtypes of rosacea classified by the US National Rosacea Society, including erythematotelangiectatic (ETTR) rosacea, papulopustular (PPR) rosacea, phymatous rosacea (also known as rhinophyma) and ocular rosacea.
Prof Powell noted that frequent flushing is a characteristic of ETTR but maintained that not all 'flushers' actually have rosacea. Rosacea is more common in pale-skinned, blue-eyed individuals. Around 14 million have the condition in the US, while almost 3 per cent of people in Ireland have rosacea.
Common abnormalities of the sebaceous glands of the skin present in rosacea, Prof Powell noted. Another theory regarding the pathogenesis suggests a significant association between demodex infestation and rosacea, Prof Powell also pointed out.