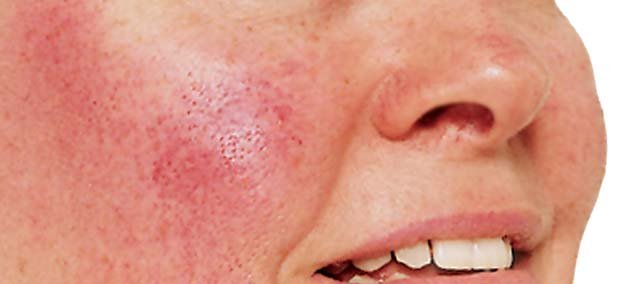 The psychological impact of acne and rosacea is an important aspect to consider when treating patients with these conditions, Dr Bart Ramsay, Consultant Dermatologist, University Hospital Limerick, advised PCDSI delegates.
Speaking at the acne and rosacea symposium, Dr Ramsay explored the psychological impact of acne and rosacea on patients and the relationship between acne and depression and stress and rosacea.
He examined four specific themes: The association between acne and depression and suicide; the link between rosacea and psychosocial upset (especially in males); patient testimony in helping to clarify "where they're at"; and finally, the three conditions that can lie beneath acne and rosacea, including body dysmorphic disorder, eating disorders and acne excoriée.
He highlighted a 1997 paper of 16 patients — seven men and nine women who took their own lives — which found that the top-two conditions represented in the suicides were acne and body dysmorphic disorder. Facial scarring in male patients was another factor identified. Some patients who had "skin failure" became so disturbed that they took their own lives, the study found.
The average age of the seven acne patients who took their own lives was 20 years. The patients had acne for at least three years and a poor response to therapy was recorded, Dr Ramsay said.
Separately, a paper by Prof Sam Shuster, a UK-based professor of dermatology, showed that people with chronic acne had low self-esteem and mood prior to commencing treatment on isotretinoin. Dr Ramsay noted that when treated, the majority of patients' mood improved. A minority, however, recorded no improvement in mood, he cautioned. Another paper has found that severe acne is a risk factor for suicidal ideation, he added.
Looking at rosacea, Dr Ramsay pointed out that clinical severity does not correlate with psychological distress, according to data.
Rosacea is associated with social stigma and lower self-esteem and can have an adverse impact on a person's quality-of-life. But quality-of-life improves with successful rosacea treatment, studies have shown. In helping to determine the state of mind of a patient with acne or rosacea, Dr Ramsay advised that patient questionnaires can be very helpful for clinicians.