Education on dermatology not only aids primary care practices, but also secondary care, according to Clare GP and committee member of the PCDSI, Dr Finbar Fitzpatrick.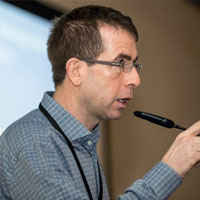 The PCDSI's Annual Meeting took place virtually (4-5 March) with over 200 attendees logging in to access presentations from leading national and international dermatology experts on a wide range of topics. However, the PCDSI Annual Meeting 2023 is set to go ahead in person. "At this stage in the post-Covid environment we're missing a little bit of the human interaction to keep the society thriving," Dr Fitzpatrick said. "And there is an educational element that you get from meeting in person that you don't get online. So we're looking forward to having that in addition to the education next year."
When asked about the importance of healthcare professionals in primary care being able to properly diagnose and treat dermatological issues, Dr Fitzpatrick highlighted that 10 per cent of presentations in general practice involve "some dermatology or skin disease", which rises to 20 or 30 per cent if that GP has a special interest in dermatology.
"There [are] also occasionally inappropriate referrals to secondary care for skin conditions that could be very easily managed in general practice," he added. "There's a lot of very common skin conditions that are most appropriately managed in general practice. We're trying to improve education on that front."
Similarly, the PCDSI is aiming to improve recognition of rarer conditions so that those are referred on appropriately to secondary care with a clarification on the likely diagnosis.
"There is difficulty accessing secondary care, publicly, primarily and to an extent privately," said Dr Fitzpatrick. He added this can cause issues regarding waiting lists for issues that do require secondary care.
"It's really educating in dermatology and primary care that improves the quality of care in general practice and also improves the rate of appropriate referrals to secondary care."
Dr Fitzpatrick also highlighted the high standard of primary care in Ireland when compared internationally.