Benign lesions are one of the most common skin presentations in primary care and can be mostly dealt with locally, but knowing when to refer for further investigation is vital, the 2022 Primary Care Dermatology Society of Ireland (PCDSI) Annual Meeting heard.
During his presentation to the meeting, Dr David Buckley, PCDSI co-founder and Medical Director of the Kerry Skin Clinic, discussed the 10 most common benign lesions in primary care, of which benign moles, viral warts, molluscum contagiosum, and seborrhoeic keratosis are the four "big ones".
"These are the most common benign lesions that we see pretty much every day in general practice," said Dr Buckley. When a practitioner cannot make a complete, competent and named diagnosis, "then that lesion is by definition suspicious," Dr Buckley said.
In this case, he advised considering referral of the patient to a colleague with more experience in dermatology as the patient may require a biopsy.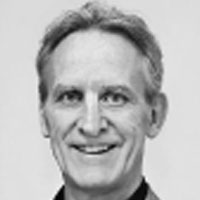 "It's having the confidence of diagnosing the common benign skin conditions and then having the knowledge that if you can't recognise lesions, Dr David Buckley you can't put a name on it and you're not quite sure, then it's probably malignant until proven otherwise," he continued. "Especially in adults and in the elderly."
When a patient has symptoms that seem not severe enough to warrant a hospital referral, GPs may refer the patient to their colleagues who have a special interest in dermatology. This model is replicated in England, Aus-tralia, and other countries, according to Dr Buckley.
"And that model has never been formalised [in Ire-land]," he added, "but perhaps it should be encouraged, supported, and funded."
One example of this is dermatoscopy and the use of a dermatoscope (a hand-held magnifying device used to visualise features of pigmented and non-pigmented skin lesions) in primary care. While it is not available to every GP in Ireland, "hopefully in every region or town there might be one GP who has an interest and experience with-in dermatoscopy," Dr Buckley commented.
Dermatoscopy is no longer optional "for anyone who has an interest in dermatology, especially in lesion recognition, and particularly if they're going to be treating… low-risk skin cancer", said Dr Buckley. "In my view it is compulsory."
After conducting a dermatoscopy or taking a focused his-tory from a patient where there has not been a change in size, shape and colour, the mole can be defined as benign.
Dr Buckley said clinicians should be "highly suspicious" of new moles developing when a patient is over the age of 40. He also recommended using a handout (Warning signs to look for in a mole) to visually show patients how to detect a change in mole size, shape, and colour, available on the Kerry Skin Clinic website (www.kerryskinclinic.ie).
For warts, treatment options included topical salicylic acid, cantharidin, cryosurgery, "traditional cures/place-bos" or no treatment. "Probably the treatment of choice in children is no treatment at all because the vast majority of warts in children go away anyway," he said.
However, in elderly patients, "the index of suspicion goes up if there's an isolated warty-lesions or a warty le-sion on an unusual location, like the face."
Molluscum contagiosum is very common in children and "again, treatment in children is to do nothing", as the lesion tends to clear after a few months. The lesion is as-sociated with dry skin, so applying a "greasy moisturiser" twice daily for about three months can help.
Seborrhoeic keratosis is more common in older patients and can be treated with cryosurgery or by scraping the skin. "Everything we scrape, we send for biopsy," said Dr Buckley. "You have to be sure of your clinical diagnosis."
The other most common benign skin lesions are der-matofibroma, pyogenic granuloma, sebaceous cyst, skin tags, sebaceous gland hyperplasia, and haemangiomas.
Dr Buckley also highlighted the importance of context when identifying a benign skin lesion, including age, gen-der, location on the body and family history.
"I think more and more GPs are left dealing with skin problems because of [issues] accessing hospital-based dermatologists, both privately and publicly," said Dr Buckley. "The vast majority of skin problems we see in primary care can be managed… in primary care, [if] the GP has the knowledge and the skills and the experience. And hopefully, the book will help them to build on their knowledge and skills."
Dr Buckley published his Textbook of Primary Care Dermatology late last year, and formally launched it at the PCDSI meeting, which aims to further educate and upskill healthcare professionals in primary care and help them to become more comfortable and confident in dermatology. Dr Paula Pasquali, Consultant Dermatologist in Pius Hospital de Valls, Tarragona, Spain, aided Dr Buckley in writing the textbook.
"It's very useful to have both the GP and the consultant dermatologist involved because you get to see it from both points of view," Dr Buckley said. He praised Dr Pasquali as "an excellent person to work with" and "very helpful".
A textbook written specifically for GPs, it fills "that gap of dealing with common dermatology problems as they would present in mild and moderate fashion to GPs", with helpful flow charts, tables, and diagrams for practitioners to refer to easily and as needed. Dr Buckley high-lighted that the information in the textbook can also be useful for nurses, pharmacists, students, trainees, and allied healthcare professionals working in primary care.
"[Dermatology] makes up a large part of a GP's work load…, yet it's kind of grossly neglected in both undergraduate and postgraduate training," said Dr Buckley. "So again this will hopefully address that imbalance."
"The demand for skin, hair, and nails [care] is ever in-creasing but hopefully so are the skills of GPs," Dr Buckley added, "and maybe they could manage more and more skin problems in primary care, then obviously that would free up the dermatology clinics for looking after people with very severe or refractory skin conditions that we can't manage in primary care."