You are reading 1 of 2 free-access articles allowed for 30 days
In search of new challenges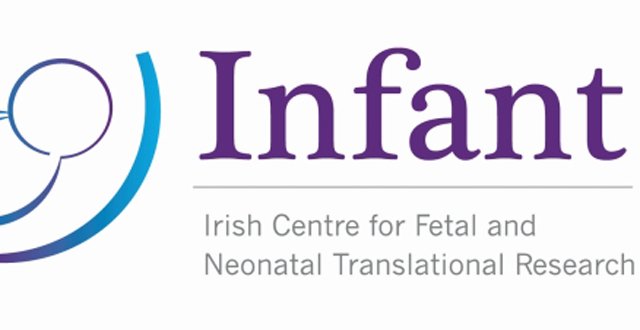 Ireland's highest-profile maternity researcher, Prof Louise Kenny, will depart our shores this month to take up a new position in her home town of Liverpool.
Leaving her role as Director of the Infant Centre and Professor of Obstetrics at University College Cork (UCC), Prof Kenny will be the new Pro Vice Chancellor of the Faculty of Health and Life Sciences at the University of Liverpool.
The Faculty is the University's largest, which has three Pro Vice Chancellors in total.
Speaking to the Medical Independent (MI) before her departure, Prof Kenny explained that she was offered the role last summer but has stayed on in Cork to see through work commitments.
"We are currently re-bidding for the next phase of INFANT, the centre that I established in Ireland. I wanted to make sure we got through the re-bid process before I left," Prof Kenny advised.
Prof Louise Kenny
INFANT, the Irish Centre for Foetal and Neonatal Translational Research, located at Cork University Maternity Hospital, is Ireland's first dedicated perinatal research centre and its mission is to make pregnancy safer and to improve health outcomes for mothers and babies worldwide. The centre was the brainchild of Prof Kenny and Prof Geraldine Boylan and has an active grant portfolio of over €30 million and employs more than 100 researchers.
Opened in 2013, INFANT is currently approaching the end of its first cycle of funding. It has applied for further funding from Science Foundation Ireland (SFI) and in March a decision will be made on the centre's application.
"We're confident it will receive more funding because the centre has done really well… but it really depends now whether the international panel at Science Foundation Ireland like our plan for the next five-to-six years. We're hopeful that they will, because we're working in an area where research really does have a huge impact, where our discoveries can translate to clinical benefits in very tangible ways," Prof Kenny remarked.
Pre-eclampsia
INFANT is currently working on several projects, but the one that remains close to Prof Kenny's heart and that she is particularly proud of is the centre's biomarker programme.
The IMPROvED Study aims to develop a clinically-robust predictive blood test for pre-eclampsia.
The technology has been licensed to a company based in Cork called Metabolomic Diagnostics, which is now partnered with the study in trialling the prototype. The test will hopefully be available for clinical use within two years.
"I started working on pregnancy biomarkers in the late 1990s/2000s and we are now in a phase 2a trial for a really promising set of biomarkers to predict pre-eclampsia," Prof Kenny confirmed.
"If I'd known back then that it was going to take me 17 years and probably some more years after this to get through regulatory approval, etc, etc, I'm not sure I would have the appetite to take it on. But science is about a long hard slog with lots of failures and rejections and every now and again, there's a win and this is as close to a win as we have and I'm really proud of it. I'm really proud that we stuck with it and that it's started to bear fruit and that we've managed to commercialise it, that we have a company involved and that it's won awards all over the world."
INFANT, like the biomarker programme, has attracted global attention and is collaborating with researchers in several countries on various projects. Until the centre was created, there was a huge dearth of perinatal research in Ireland, but thankfully this has now changed.
According to Prof Kenny, establishing INFANT has been the greatest achievement of her multi award-winning career.
"I think establishing INFANT is probably the greatest achievement of my career, let alone what I've done in Ireland. Working as an academic in obstetrics and gynaecology is challenging. It's like the 'Cinderella' discipline in terms of research funding and R&D and that's in a general, global sense, but it is particularly poor in Ireland," she said.
"Certainly, when I moved here in 2006, there was no real obstetric or perinatal research going on anywhere… INFANT is a global brand now. We would be recognised as being one of the foremost centres in the world for what we do and we did that in a decade, and a decade that's been marked by incredible political constraints and austerity and in a country where the R&D spend is quite small compared to other countries that I would be familiar with, [so it] has been a real achievement."
Liverpool
Now, after more than a decade in Cork, Liverpool beckons and Prof Kenny is clearly excited to take on a new challenge.
She explained that she took the job because the city is not only where she grew up, but it is also her "alma mater" — the location of the medical school she attended and where she completed training.
"It's one of the best universities in the UK, but I think it's safe to say, and I think everyone would acknowledge, that for the last while it's been underperforming and has quite a few challenges. They were looking for fresh leadership and I was looking for a fresh challenge and it just seemed like the right fit; that's why I took the job. I was looking for a new challenge and this came up at the right time," she said.
"I was absolutely delighted to get the job. There are a lot of very talented people in the UK at that level and having been out of the UK for 11 years and away from the city of Liverpool for 20 years, it was a real honour to be offered the role."
But despite moving to a new position in another country, Prof Kenny said Cork would remain her home, with her family staying in Ireland while she works "Monday to Friday" in Liverpool.
"I very much hope that I will come back to Ireland for another job or another role in the not-too-distant future because there are many, many advantages to this small and beautiful country. Its size is one of them; the fact that it is small means that it can be creative, flexible and imaginative in ways other larger countries and societies can't be.
"I think it's transformed enormously; the Ireland of my childhood has been transformed enormously and largely for the better. It's still a very welcoming place, it's a great place to do science and some of the cleverest, brightest and gifted people I've ever met have been in this country, so the very many positives, which often get forgotten about, far outweigh the negative issues. Ireland is my home, so I hope to be back."
Negatives
Unfortunately, the negative issues, as Prof Kenny labelled them, remain in Ireland; a country which, she believes, has ignored women's health for many years.
A passionate advocate for women's rights and healthcare, Prof Kenny maintained that the lack of universal access to anomaly scans in the public maternity system is symptomatic of a wider issue in women's health in Ireland, over many areas and over a long period of time.
"Other symptoms and manifestations of that are the fact that we have this horrific problem with gynaecology waiting lists in Cork."
She welcomed the fact that there is now a plan for the three Dublin maternity hospitals to co-locate to new premises, but argued that the conditions that women have been enduring in pregnancy, labour and postnatal healthcare for many years in Ireland have been "Dickensian and Victorian in nature, and really not fit for purpose".
Another key issue for Prof Kenny is the Eighth Amendment of the Constitution, a topic of widespread debate and controversy in Ireland for many years, particularly last year with the work of the Oireachtas Committee and the Citizens Assembly.
She believes, as the referendum looms, that this will be one of the most important years for women's rights and health that this country has ever seen.
"Repealing the Eighth is essential. It's a human rights issue in my mind. It's been incredibly difficult providing high-risk obstetric care to women in this country for the last 11 years under the shadow of the Eighth Amendment. I don't know a single obstetrician who would not agree with that statement," she argued.
"I would like to see the Eighth repealed as soon as possible and I hope that will happen. I would like the recommendations of the Citizen's Assembly, which I think are incredibly considered and very thoughtful, to be considered by Government and admitted into legislation."
Another bone of contention is the slow implementation of the long-awaited National Maternity Strategy, first published almost two years ago.
An implementation plan was finally released last October, but the absence of resources to implement the strategy's recommendations remains a cause for concern for Prof Kenny.
"The strategy itself is good. It's a good piece of work and addresses many of the current deficits in healthcare across Ireland but a strategy without resources is just a plan; it's just a report," she contended.
"There are things in the strategy which we are a million years away from delivering, like universal access to anomaly scans. So the implementation group and taskforce are fantastic and very welcome, but they need resources. It was a ridiculous idea to launch a strategy without a detailed financial costing and making the resources available."