You are reading 1 of 2 free-access articles allowed for 30 days
In pursuit of the 'quadruple aim'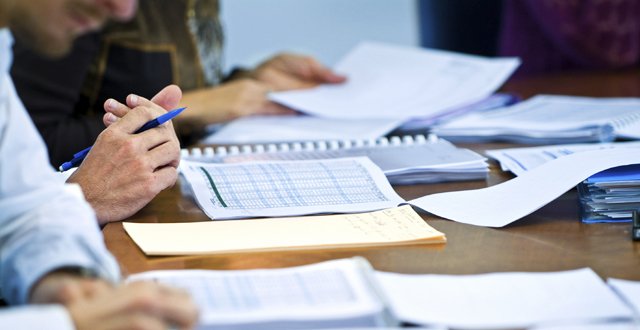 According to the HSE, the National Clinical Programmes (NCPs) have been one of the most significant and positive developments in the Irish health service.
Since 2012, Dr Áine Carroll, HSE National Director for the Clinical Strategy and Programmes Division (CSPD), has been at the helm and working to further embed person-centred care within the National Clinical and Integrated Care Programmes.
Currently, Dr Carroll has oversight of 33 NCPs and five Integrated Care Programmes (ICPs).
During the past five years, much work has been done to further develop the programmes. Indeed, Dr Carroll has been so absorbed in her work that she still remains in the role today, despite not envisaging this length of tenure five years ago.
"If you had said to me in 2012 that I would still be here, I would have said 'you are mad'," Dr Carroll laughed.
"My enthusiasm for the work is even greater than it would have been in 2012 and I think that's… because the pleasure and privilege of working with our staff is a wonderful privilege."
Dr Aine Carroll
Dr Carroll added that a partnership approach has been extremely important. She said the most important ingredient for any change programme is doing it in collaboration with healthcare staff and patients.
'Quadruple aim'
The objective of all the programmes, according to Dr Carroll, is the pursuit of a "quadruple aim".
The emerging concept adds the 'clinician experience' to the original three-pronged approach relating to improving quality, access, and cost of healthcare, which underpins and is the focus of all existing programmes.
Many people are familiar with the 'triple aim', but there is now more acknowledgement of the importance of the quadruple aim, Dr Carroll advised.
"What's becoming more apparent to us is the need to, as well as looking at ways to improve the patient experience, improve the clinician experience," Dr Carroll told the Medical Independent (MI).
"In our country, as well as in other countries, we're recognising more and more that actually the rate of burnout in our clinical staff is rising. So, in terms of our desire to improve quality, access and value, we must make sure we are acknowledging the clinician experience as well as the patient experience.
"I'm not saying the clinician experience is superior to the patient experience — of course it's not, but you need to look at them in parallel, as they are closely related."
There is increasing evidence emerging that where you have happy staff, you have happy patients and vice versa, according to Dr Carroll.
"The pursuit of the quadruple aim remains our direction of travel and the work of the individual clinical programmes and the integrated care programmes are really more thinking about the medium-to-long-term changes that need to be made in terms of the design and delivery of our health and social care services," Dr Carroll explained.
Integrated Care Programmes
Along with HSE service planning processes and operational plans, the programmes have priority areas identified within each calendar year.
For 2017, among the priorities are the development of the ICPs, which include the ICP for Older Persons, Children, the Prevention and Management of Chronic Disease, Patient Flow and Maternity.
The ICP for Maternity has been paused to let the work of the HSE National Women and Infant Health Programme progress, Dr Carroll revealed.
She explained that maternity was identified as an area to concentrate on some years ago, but that this work pre-dated the launch of the National Maternity Strategy — Creating a Better Future Together 2016-2026.
With these developments taking place, it was decided it would only cause confusion to set up an ICP for Maternity, Dr Carroll noted.
Meanwhile, planning, development and embedding changes have been ongoing within the other four ICPs.
Part of this work has been looking at the many challenges and enablers to change.
Challenges
Recruitment and retention have been identified by the CSPD as major challenges for the programmes, Dr Carroll said.
"We've done quite a bit of work around identifying the enablers and challenges around the clinical care programmes and the Integrated Care Programmes. It's interesting that finance wasn't identified as one of the biggest problems. It's not. It's around recruitment," Dr Carroll told MI.
"Even when money is available… it can be extremely difficult to get through recruitment and successfully appoint individuals, whether that is a consultant post or care co-ordinator roles we're looking at, to work across hospital and community. That has been a challenge and even when you try to make a best guess on how long it's going to take, based on previous years, the length of time it takes to get people into post does seem to take a very long time. That is a really big challenge."
Another issue is that of implementation, which Dr Carroll admitted is complex.
"Whole system change is very difficult and takes time," she remarked.
Too much change can also result in 'change fatigue' among healthcare workers, Dr Carroll noted. There is a balance to be struck in focusing on priority areas for implementation, while at the same time being mindful of other changes that could be taking place within an individual's healthcare environment.
Staff
A lot of the work of the programmes is around change management, working with staff and working in different ways, Dr Carroll explained.
Dr Carroll said colleagues are embracing changes in ways of working and she expressed her gratitude to staff for their support, despite the difficulties.
Indeed, one of the biggest enablers is Irish healthcare staff, according to Dr Carroll.
"I think we have the best staff in the world and I say that with the experience of having worked in six different jurisdictions, so I think I can say it without fear of contradiction. We have fantastically-trained, caring and compassionate staff and I know very often, with all the challenges the healthcare system has, that doesn't often come across [publicly].
"I have never come across such caring and compassionate staff and I think part of our job is to make sure that we don't lose that. That is such a precious gift and we lose that at our peril."
Fragmentation
Fragmentation, boundaries between healthcare services and deficits in Information Communications Technology (ICT) are further issues the CSPD is grappling with.
Healthcare services have developed in a very isolated fashion historically and part of the work of the CSPD is overcoming these boundaries in order to effect change.
Dr Carroll stated that, as is the case in many other jurisdictions, the evolution of health and social care in Ireland has created boundaries between organisations and care divisions.
"We're overcoming that by taking the frameworks that have been developed and working with frontline staff… to break down traditional barriers and work in a more integrated way. That seems to be going really well," Dr Carroll remarked.
The lack of development in ICT infrastructure in health has also proved challenging.
There is currently a real problem around being able to share information across boundaries, particularly between primary and secondary care services.
This has been especially difficult for the CSPD as it tries to put in place care co-ordinator posts that sit between hospital and community, Dr Carroll said.
The CSPD is working with HSE Chief Information Officer Mr Richard Corbridge around electronic healthcare records (EHRs).
Dr Carroll is Chair of the EHR Steering Group, as she views it as extremely important to enable the work of the clinical and integrated care programmes.
"We have to get that right, otherwise we will not be able to effect the changes we know we want to see," Dr Carroll stated.
The EHR Steering Group recently had its first meeting following submission of the EHR Business Case to the Department of Health for approval in May 2016. Approval has yet to be granted by the Department.
Data
Another important aspect of the work of the CSPD is looking at the collection of statistics and data sets.
The data sets to be collected have been identified and work on how that information should be gathered is now underway.
Dr Carroll explained that the CSPD is trying not to add to the burden of data collection already felt by clinicians by honing-in on key pieces of data required.
"I would love to get to the situation whereby we share exactly the same information right across the board, whether you are a patient or a healthcare professional," Dr Carroll noted.
The work programme is vast but much has been achieved to date. Some of the clinical programmes are at the stage where the service design element is complete and work is becoming, as Dr Carroll put it, "business as usual".
"It's all moving in the one direction, which is towards person-centred co-ordinated care," she said.